Future Sensing and Situational Awareness Programme
The Future Sensing and Situational Awareness Programme develops novel and disruptive sensor technology and concepts.
Sensor technology and the need for situational awareness are essential to both military capability and to peacetime operations.
Sensors are necessary for intelligence, surveillance, platform survivability, targeting, and advanced weapon operation, across all operating environments. The Future Sensing and Situational Awareness Programme focuses on developing novel and disruptive sensor technology and concepts to enhance UK capability, particularly in challenging environments such as built-up urban areas and contested and congested environments.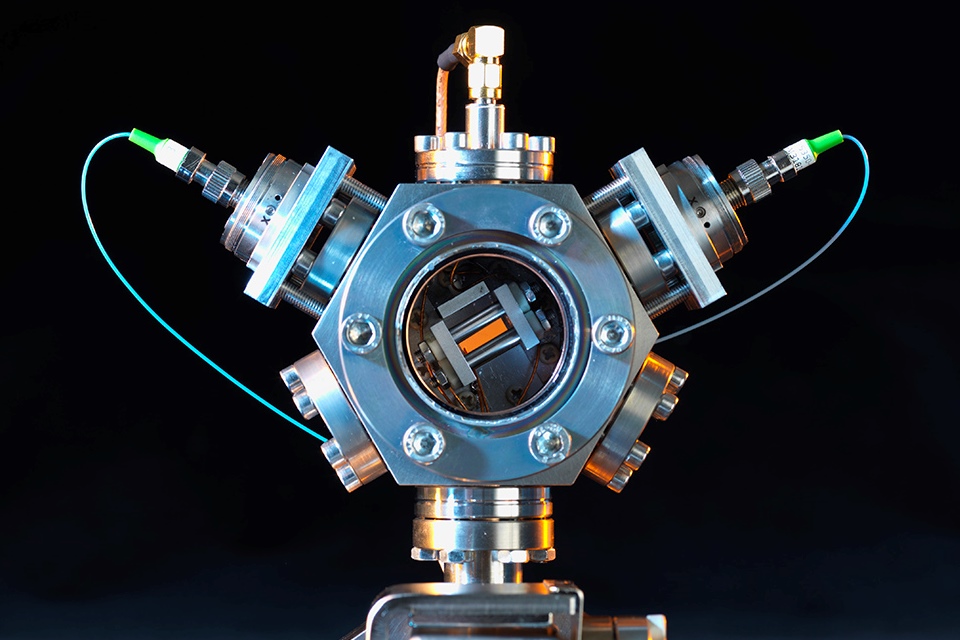 Collaboration with Industry and Academia:
The Future Sensing and Situational Awareness Programme partners closely with both industry and academia to develop the next generation of novel sensor technology. The programme facilitates collaboration through events such as the Community of Interest on Reducing Reliance on Global Navigation Satellite Systems and through links with academia such as a quantum sensing PhD call. Collaboration is also enabled by the Defence and Security Accelerator (DASA), both through the open call and themed competitions, as well as by commercial frameworks such as R-Cloud, Serapis and EW&C.
Opportunities to engage/successes to date:
Does your tracking algorithm stand up against others?

A new open-source software framework designed by the Defence Science and Technology Laboratory (Dstl) is now available for industry and academia to help improve tracking technology. The framework, called Stone Soup, is a software architecture which allows code components to be plugged-in in a modular fashion, such as algorithms, sensor models and simulators. Find out more here.

Future processing at the edge for defence

Sensing for Asset Protection with Integrated Electronic Networked Technology (SAPIENT) is an autonomous sensor system designed to reduce the workload of perimeter protection and security personnel. In the SAPIENT system, individual sensors make low-level decisions autonomously, such as which direction to look or whether to zoom in, in order to fulfil a higher-level objective managed by a decision-making module. Find out more here.

Collaborative experimentation

The Future Sensing and Situational Awareness Programme collaborates closely with international partners for low TRL experimentation. One example of this is the Contested Urban Environment experiments. These bring together the Five Eyes allied nations of Australia, Canada, New Zealand, the UK and USA for real world experiments in order to put the very latest cutting-edge technology in the hands of soldiers on the ground. Find out more here.
Key programme outputs include:
detection, tracking, recognition and identification of difficult targets
novel sensor technology, including quantum sensing
modelling and advice for future sensors
non-GPS based positioning, navigation and timing
sensors for unmanned systems
enhanced situational awareness.
As the Ministry of Defence continues to procure sensors across all domains, the programme also provides suitably qualified and experienced personnel to assess, accept and maximise the performance of these systems.
Key activities
Electronic surveillance
Radar research for air and maritime applications
Imaging systems for air and land applications
Electronic and electro-optic protection measures
Fusion of sensors for enhanced situational awareness
Supporting the University Defence Research Collaboration in Signal Processing