Fast Track apprenticeship: policy
The Fast Track Apprenticeship scheme is not open for applications in 2019.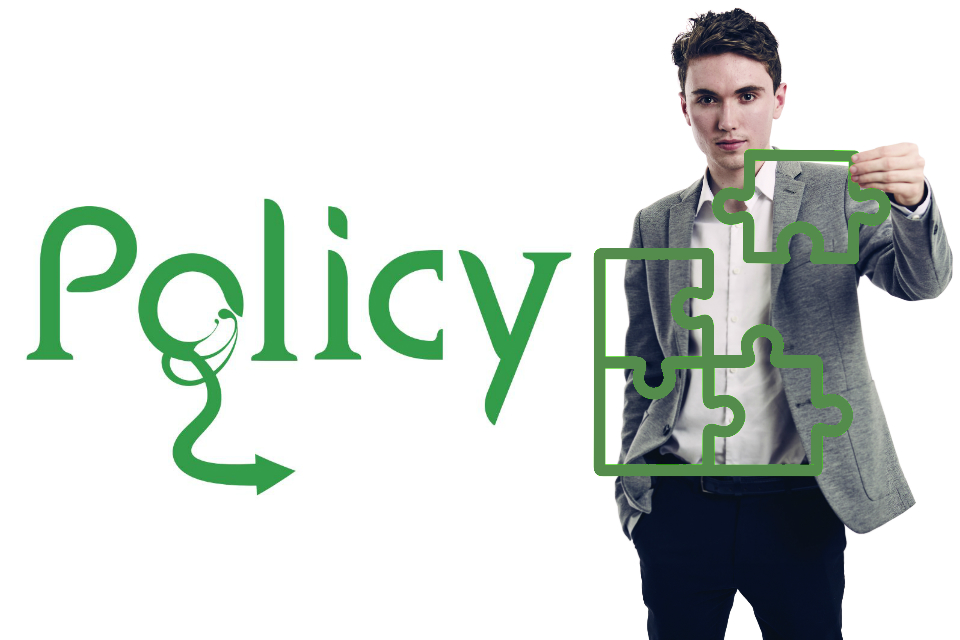 Fast Track policy apprenticeship
Policy apprentices will work within teams to support the key phases of policy development, implementation and evaluation. The policy that you help to shape will influence the way people live their everyday lives. Alongside your exciting and challenging day job, you will be learning how policy is made and develop crucial skills and behaviours that will make you an excellent policy professional.
The Policy Fast Track Apprenticeship is a 2-year Level 4 higher apprenticeship with a salary between £19,500 and £27,000 (£22,000 minimum in London). It is a permanent position within a Government department.
Amanda Brooks, Champion of Apprenticeships in the Policy Profession, explains why a policy apprenticeship is so important for the Civil Service.
Civil Service Fast Track - Policy
What you'll do
Policy Fast Track Apprentices will usually work as Policy Officers or Policy Advisers within a policy team.
Examples of what your role may include:
researching and understanding the political environment surrounding a policy
talking with communities and members of the public
gathering evidence to support the development and implementation of a new policy
keeping accurate records of the history of a policy to support evaluation
preparing and drafting information for senior officials, such as Government Ministers
assisting your team during the introduction of new legislation.
What you'll learn
You'll undertake the Level 4 Policy Officer Standard.
The learning programme will take around 2 years to complete and involves a combination of workshop-based learning, digital courses and one-to-one coaching support.
You'll spend roughly 20% of your time on learning assignments and the remaining 80% of your time will be in your role, gaining valuable skills and experience.
Some study leave will be made available but there will be a requirement to undertake some study in your own time.
Where you'll work
The Policy Fast Track Apprenticeship roles will be available in the following locations:
Birmingham
Bristol
Croydon
Darlington
Exeter
Leeds
Liverpool/Bootle/Netherton
London
Manchester/Salford
Newport
Nottingham
Reading
Sheffield
Weybridge
York
Depending on which location you choose, policy apprentices work across the country in a range of departments including:
Department for Business, Energy and Industrial Strategy
Department for Education
Department for Environment, Food and Rural Affairs
Department for Exiting the European Union
Department of Health and Social Care
Department for International Trade
Department for Transport
Department for Work and Pensions
Foreign and Commonwealth Office
Health and Safety Executive
Her Majesty's Revenue and Customs
Her Majesty's Treasury
Home Office
Ministry of Justice.
What we're looking for
We would like you to have:
good written communication skills
the ability to see the long-term and wider impact of your work
confidence in working with senior stakeholders and as part of a team
an interest in government, how policy is shaped and why this matters in everyday life
commitment to your own development and willingness to reflect on and improve your performance.
Entry requirements
You'll need 5 GCSEs, at grade C and above, or the new grade 4 and above, including English Language and Maths, or equivalent, or expect to have these qualifications by 31 August 2019.
You'll also need an additional level 3 qualification, which should include at least one of the below:
2 x A-levels at grades D and above; or
BTEC Extended Diploma grade PPP or above; or
Level 3 apprenticeship; or
Equivalent level 3 qualifications of at least 48 UCAS points.
You'll also need to check you meet the general entry requirements, such as age, nationality and residency.
After your apprenticeship
You will have many opportunities to further your career as both a civil servant and a policy professional. These include the opportunity to gain further qualifications, secure promotion and develop your leadership potential.
You will have a permanent role in the Civil Service, with plenty of further opportunities open to you. You may wish to progress within the Policy Profession and apply for other jobs, perhaps on promotion. You'll also be eligible to apply without a degree for the Fast Stream. This is the graduate leadership development programme, which prepares participants for leadership roles within the Civil Service.
Published 24 January 2018