Fast Track Apprenticeship: Digital, Data and Technology
The Government Digital Service is leading the digital transformation of government.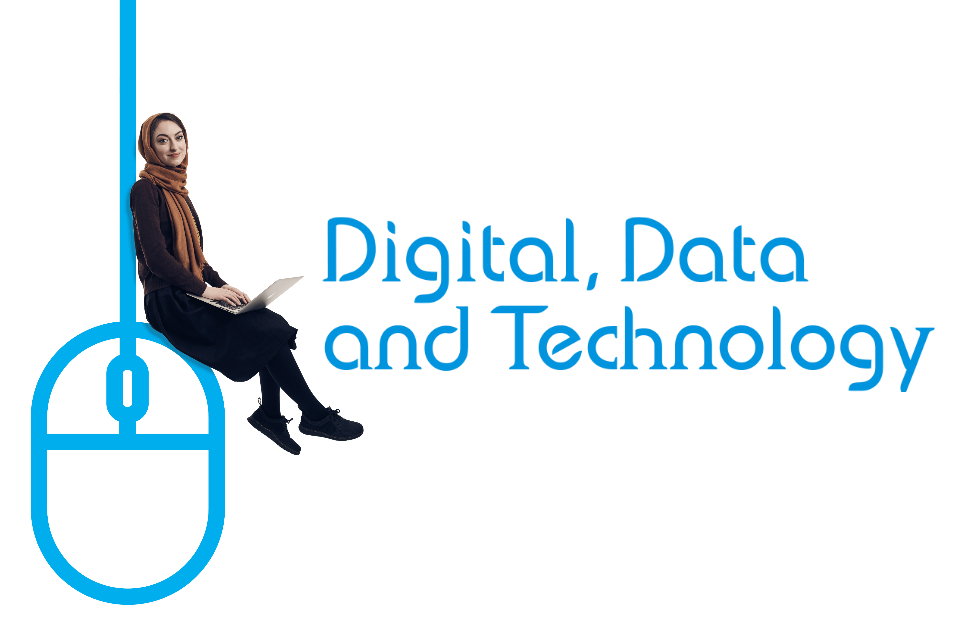 Digital technology services are transforming the lives of millions.
Do you have an interest in designing, building, running and improving digital, data and technology services?
Are you passionate about creative problem solving? Do you have good communications skills and an eye for detail? If so this could lead you into a career as a Software Developer, Network Engineer, Data Analyst, Software Tester or similar roles in the Civil Service.
The Digital, Data and Technology Fast Track Apprenticeship (DDaT) is a two-year Level 4 higher apprenticeship with a salary between £19,500 and £27,000 (£22,000 minimum in London). It is a permanent position within a government department.
Slyke, a DDaT apprentice shares what she is working on and also gives us some tips for the scheme.
Digital, Data and Technology - What are you doing
Digital, Data and Technology - Any Tips
What you'll do
This is an exciting time to join us.
Working alongside digital and technology professionals, we are transforming the way people interact with the government, making public services simpler, clearer and faster to use. You will be involved in some of the most innovative e-government projects in the world and have a chance to shape our society's future.
You'll learn a range of specialist skills including:
coding
website development
structuring, extracting and understanding data
presenting information in creative and interesting ways.
You will also develop your organisation and communication skills.
What you'll learn
Depending on the placement you are matched to you will study one of the following Level 4 standards:
Each will give you a great introduction into the digital industry and a firm foundation for a digital career in the Civil Service.
The classroom based sessions will last for a minimum of 18 months. You'll spend 80% of this time in your role and 20% doing classroom training with one of our learning providers, online learning, self-study, or completing assignments. Your assessment will include the submission of a portfolio, project work, an interview, an exam, and meetings with your personal coach, mentor, workplace adviser or buddy.
To achieve your Level 4 apprenticeship certificate (a qualification in its own right), you will need to successfully complete all your work, assignments, exams and produce a portfolio of evidence that demonstrates all the competencies included in the standard.
Where you'll work
In 2018, the Digital, Data and Technology Fast Track Apprenticeship roles will be available in the following locations:
Coventry
Darlington
Hastings
Liverpool/Bootle/Netherton
London
Manchester/Salford
Newcastle
Sheffield
Shipley
Southend
Telford
Worthing
What we're looking for
We would like you to have:
a genuine interest in technology
a passion for using technology to improve the way things are done
a willingness to try out new things and to innovate
good communication skills combined with your technical ability.
Entry requirements
To apply, you'll need at least:
5 GCSEs, at grade C and above, or the new grade 4 and above, including English Language and Maths (or equivalent)
2 A-levels, at grade C and above, Science, Technology, Engineering and Mathematics (STEM) subjects desirable
We have a full list of qualifying STEM subjects.
You'll also need to check you meet the general entry requirements, such as age, nationality, residency and level 2 English functional skills.
Aptitude Test:
Digital, Data and Technology Fast Track Apprentices will be asked to complete a post assessment aptitude test. This is used solely to help us match your skill sets with the appropriate roles we have on offer.
After your apprenticeship
Your Digital, Data and Technology apprenticeship will provide you with the knowledge, networks and opportunities to shape a brilliant career.
Once you've successfully completed your apprenticeship, you'll be eligible to apply without a degree for the Fast Stream. This is the Civil Service's graduate development programme which prepares participants for leadership roles within the organisation.
Find out more about the Digital, Data and Technology profession.
Applications are now closed
Published 5 January 2017
Last updated 20 February 2017
+ show all updates
Link to applications now live

First published.