News article
Consular Information Note - Kuwait
Information note about legalisation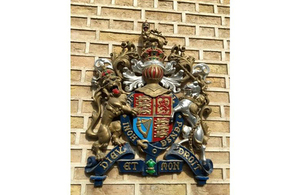 This is to inform you that from the 1st of June, 2015, the British Embassy in Kuwait will re-legalise the Foreign and Commonwealth Office (FCO) legalisation Apostille on UK issued documents only if it has not been attested by the Kuwaiti Embassy in the United Kingdom.
British and non British nationals should be able to process their residency permits and driving licences and other local procedures without a stamp from the British Embassy if their document has the legalisation Apostille by the FCO in the UK, the Kuwaiti Embassy in the UK, and the Ministry of Foreign Affairs in Kuwait.
PDF, 114KB, 1 page
This file may not be suitable for users of assistive technology. Request an accessible format.
If you use assistive technology (such as a screen reader) and need a version of this document in a more accessible format, please email . Please tell us what format you need. It will help us if you say what assistive technology you use.