News article
Baroness Warsi visited Kazakhstan
This world location news article was published under the
2010 to 2015 Conservative and Liberal Democrat coalition government
The Senior Minister of State at the Foreign & Commonwealth Office, the Rt Hon Baroness Warsi, visited Almaty and Astana on the 14th-15th of April. This was Baroness Warsi's fifth visit to Kazakhstan.
The purpose of Baroness Warsi's visit was to discuss a wide range of bilateral, regional and international issues affecting both countries. Meetings covered the prosperity, security and values agendas. The Minister's visit highlighted the increasing levels of co-operation, both commercial and political, between the UK and Kazakhstan. The visit followed Prime Minister David Cameron's successful visit to Kazakhstan in 2013.Baroness Warsi had a series of high-level meetings with key Kazakh government officials,Ministers, representatives of Kazakhstan's civil society, business and diplomatic communities.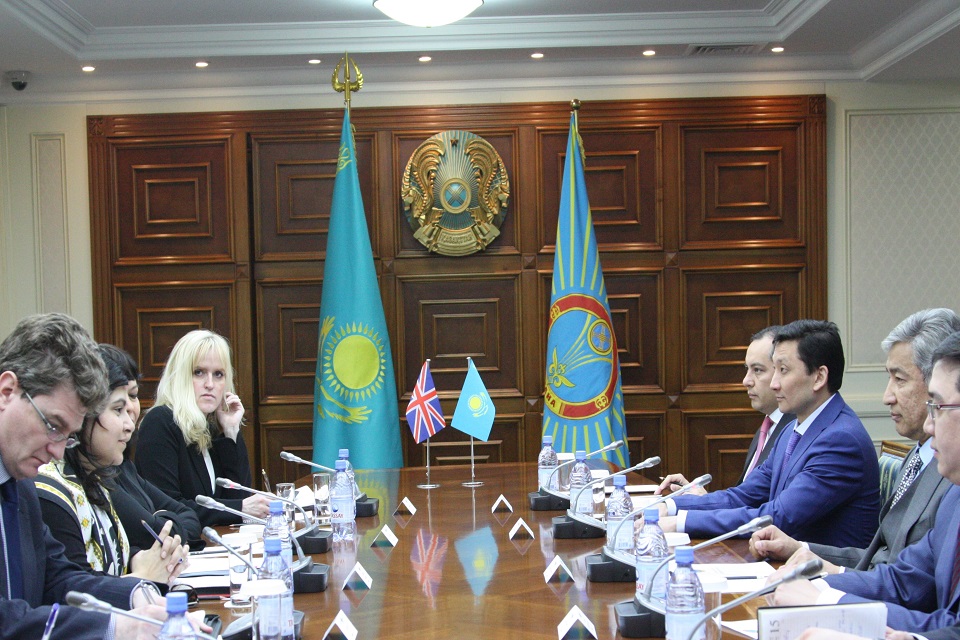 During the meeting at the Ministry of Foreign Affairs Baroness Warsi and the Deputy Foreign Minister Alexey Volkov signed bilateral agreements on the transit of British cargo through the territory of Kazakhstan from Afghanistan.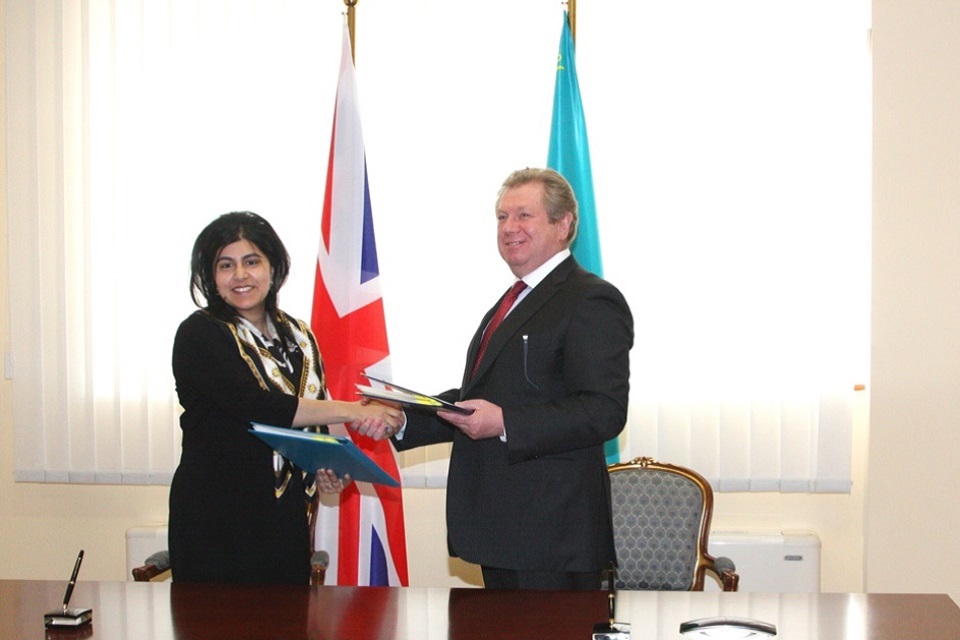 Before her visit to Kazakhstan, Baroness Warsi commented:
It's great to be back in Kazakhstan. The UK-Kazakhstan relationship continues to grow, with excellent co-operation on a broad range of issues. I look forward to productive meetings with Kazakhstani colleagues.
Notes for editors
For the following information regarding the visit, please contact the Communications Section at the British Embassy Astana via phone: + 7 7172 55 62 17 or email: ukinkz@fco.gov.uk
You can find other images of this visit on Flickr