Topic
National Apprenticeship Week 2015
(Archived)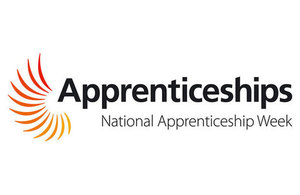 Date for your diary: National Apprenticeship Week 2016 will be from 14 to 18 March
National Apprenticeship Week 2015 ran from 9 to 13 March, celebrating apprenticeships and the positive impact they have on individuals, businesses and the wider economy. Events were held all around the country to showcase apprentices and apprentice employers.
The week saw another 200 businesses joining the Trailblazer programme to design high quality apprenticeships and also the launch of degree apprenticeships.
Throughout the week a record-breaking 23,000 apprenticeship vacancies were pledged.
Find an apprenticeship: find and apply for apprenticeships in England.
Our online events map, used to track National Apprenticeship Week 2015 activity, is now live.
Apprenticeships – and traineeships – are at the heart of the government's drive to equip people of all ages with the skills that employers need to...
The 'Get in. Go far' campaign is to show young people and their parents that apprenticeships can be an equal choice to university, by showcasing...