National Apprenticeship Week 2015
(Archived)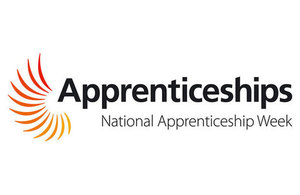 National Apprenticeship Week 2015 ran from 9 to 13 March, celebrating apprenticeships and the positive impact they have on individuals, businesses and the wider economy. Events were held all around the country to showcase apprentices and apprentice employers.
The week saw another 200 businesses joining the Trailblazer programme to design high quality apprenticeships and also the launch of degree apprenticeships.
Throughout the week a record-breaking 23,000 apprenticeship vacancies were pledged.
Find an apprenticeship: find and apply for apprenticeships in England.
23 March 2015
Press release

13 March 2015
Press release