National Apprenticeship Awards 2017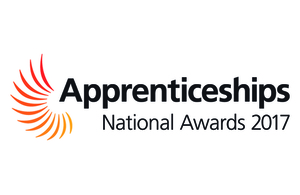 The National Apprenticeship Awards challenge top apprenticeship employers and apprentices across England to come forward and show how apprenticeships have made a real difference to their organisation and careers.
We have announced the finalists in the National Apprenticeship Awards 2017. These finalists will find out if they have triumphed to become national winners at a ceremony in London on Thursday, 18 January.
30 national finalists have been announced today for the 2017 National Apprenticeship Awards.
Information for apprentices including award categories, what the judges are looking for and how to enter the awards.
Information for employers including award categories, the benefits of entering the awards and what judges are looking for.