Written Ministerial Statement: Update on UK Carbon Capture and Storage Commercialisation Competition and the NER300
I am today providing an update on the UK's Carbon Capture and Storage (CCS) Commercialisation Competition. The UK is providing funding to support the development of CCS technology, which if developed ...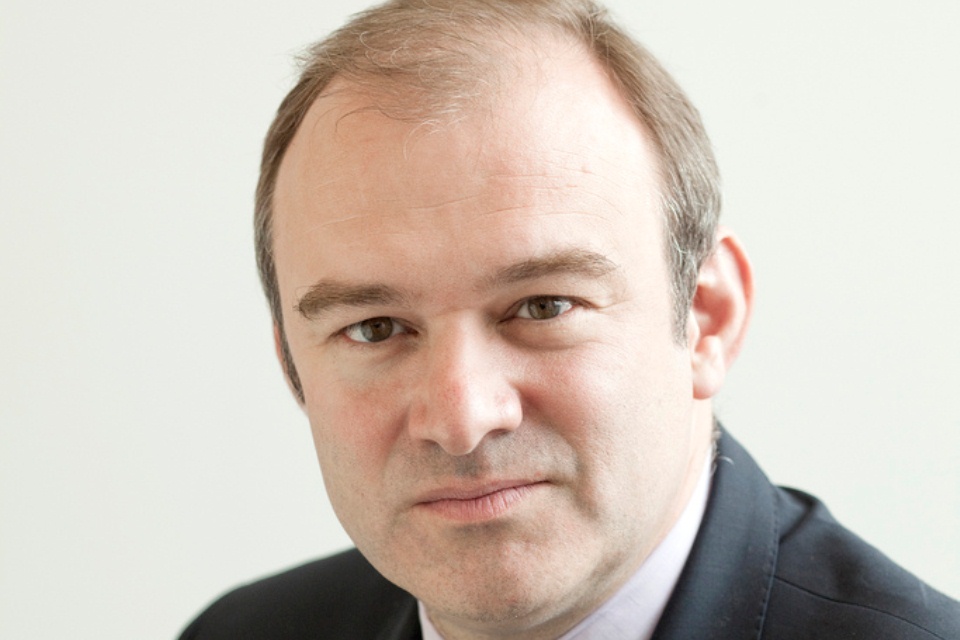 I am today providing an update on the UK's Carbon Capture and Storage (CCS) Commercialisation Competition. The UK is providing funding to support the development of CCS technology, which if developed at scale, could allow the safe removal and storage of harmful carbon emissions from coal and gas plant.
The Competition, which has £1bn in capital funding available to support commercial scale CCS projects, was launched on 3 April 2012. Its objective is to identify and support projects which can contribute to reducing the costs of CCS technology so that it can compete with other low carbon technologies in the 2020s. The Competition closed for bids on 3 July 2012 and 8 bids were received.
Since then, my Department has undertaken a detailed analysis of the bids received and I can today announce we will be taking four projects forward. The next stage will be a new intensive phase of negotiations leading to decisions on which projects to support further in the new year. These negotiations are critical to ensuring we reach the best deal for the UK taxpayer.
The four full chain projects we are taking forward are (in alphabetical order):
Captain Clean Energy Project: A proposal for a new 570MW, fully abated coal Integrated Gasification Combined Cycle (pre-combustion) project in Grangemouth, Scotland with storage in offshore depleted gas fields. Led by Summit Power, involving Petrofac (CO2 Deepstore) National Grid and Siemens.
Peterhead: A 340MW Post-combustion capture retrofitted to part of an existing 1180MW Combined Cycle Gas Turbine power station at Peterhead, Scotland. Led by Shell and SSE.
Teesside Low Carbon Project: Pre-combustion coal gasification project (linked to c330MWe net power generating capacity fuelled by syngas with 90% of CO2 abated) on Teesside, North East England with storage in depleted oil field and saline aquifer. A consortium led by Progressive Energy and involving GDF SUEZ, Premier Oil, and BOC.
White Rose Project: An Oxyfuel capture project at a proposed new 304MW fully abated supercritical coal-fired power station on the Drax site in North Yorkshire. Led by Alstom and involving Drax, BOC and National Grid Carbon.
 
We will make further announcements in the new year.
The NER300
The NER300 is a European Commission competition for CCS and innovative renewable projects. The Commission is due to announce awards from its first round of funding at the end of this year. In order to do that Member States need to state which projects they are prepared to support from the list that the Commission has published. The Commission have informed us that no more than 2 or 3 CCS projects (across Europe) will receive funding in this round. The maximum support available for CCS projects is around £250m per project. Each Member State is allowed to support 3 projects in total (i.e. CCS and renewables projects combined), although projects on the Commission's reserve list are allowed to be supported without limitation at this stage.
With a maximum of 2 or 3 CCS projects able to be supported across Europe, the UK will not secure funding for 3 UK CCS projects. My officials have therefore confirmed support for the 1 UK renewable project on the Commission's candidate list of projects and for the 2 CCS candidate projects that remain in the UK process. My officials have also confirmed our continued support for the 1 renewable and 1 CCS project the UK has on the NER reserve list. (The CCS reserve project also remains in the UK process).
For clarity, the NER projects the UK has supported are:
Teesside CCS, White Rose Oxyfuel CCS and Sound of Islay Tidal as our 3 candidate projects;
Peterhead CCS and Kyle Rhea Tidal Turbine Array as the reserve projects
Significant UK Government funding is required for the CCS projects. Our support for the CCS projects is therefore subject to them ultimately being successful in the ongoing UK Government competitive process. My officials have written to DG Climate Action to explain the next steps in our process and to reconfirm the substantial financial offer we have committed to CCS. DG Climate Action will now consider our response and we understand they aim to make Award Decisions to successful projects by the end of this year.
Published 30 October 2012