Speech
William Shawcross speech at Institute of Fundraising conference
William Shawcross talks about trustees and fundraising.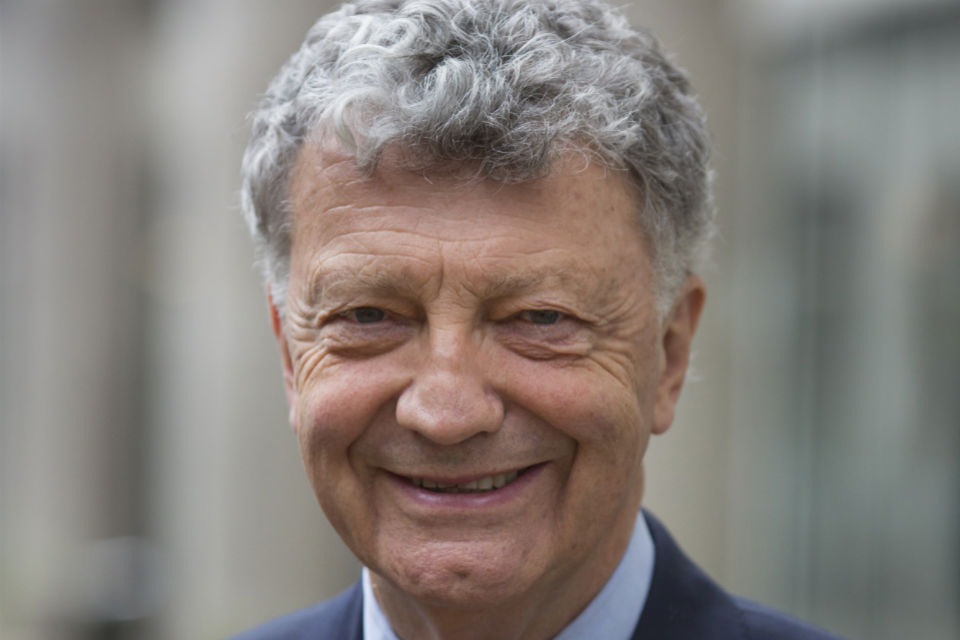 I am pleased to be here today to talk to you about fundraising, and the absolutely vital role that trustees have in ensuring their charity's approach is the right one – not just meeting the minimum requirements, but striving for excellence and going above and beyond, as I am sure all of you here today are looking to do.
I'm also pleased to be joined by the Chairman of an important committee who have tackled some vital issues over the past 12-18 months – and who have done so rather excellently and made a valuable contribution. It seems that our parliamentary scrutiny will move to the CMS Committee but I am sure there will be opportunities to continue our engagement, today being one such of those.
It is a truism to say that the past 18 months have been tough for charities. Not all charities have been the source of the media scrutiny and public concern about particular activities, of which fundraising is one, however the impact will have been felt across the sector. We know that for charities of all sorts to do well, public trust and confidence is vital. Indeed, enhancing public trust and confidence in charities is one of the statutory duties of the Charity Commission. Without it, charities will lose public support – both financial and emotional – and they will be unable to carry out their purposes effectively.
However, I don't want to sit here and rake over the problems of the past. Instead I am pleased to say that I think real progress is being made and trustees are right at the heart of that.
Earlier this year, we published our updated fundraising guidance for trustees. It lays out, quite clearly I think, the key trustee duties when it comes to fundraising. These are not rocket science, I hope, but will help charities get things right. They are
Planning effectively – this means about trustees being directly involved in setting and monitoring their charity's overall approach to fundraising. Fundraising plans should take account of risks and your charity's values as well as its income expectations.

Supervising your fundraisers – which is about trustees overseeing the fundraising which others carry out for their charity, whether those are volunteers or agencies.

Protecting your charity's reputation, money and other assets – namely, meeting your legal trustee duty to act in the best interests of your charity and protect it from inappropriate risk, loss or fraud.

Finding out about, and fully complying with, any specific laws or regulations that apply to your charity's fundraising.

Finding out about, and following, the standards set out in the Code of Fundraising Practice – we expect all fundraising charities to comply fully with the Code.

Being open and accountable – complying with reporting and accounting requirements, and effectively explaining your fundraising work to the public and your donors.
The guidance sets out very clearly our regulatory expectations of trustees and explains the triggers for Commission involvement in fundraising concerns.
Alongside this, I am pleased also to see the progress that the Fundraising Regulator has made, shepherded expertly by Lord Grade and Stephen Dunmore. And indeed the work of our Chair today, Suzanne McCarthy, in looking at standards that must be set.
When the commission updated its fundraising guidance earlier this year, we received a number of comments in the consultation process about a desire for practical advice on how to discharge the duties of trustees and charities when it comes to fundraising.
So I am pleased that the Institute of Fundraising, NCVO, CFG and ACEVO have decided to publish a practical guide for trustees which offers a 'principles into practice approach' and gives a detailed overview of the fundraising process, including practical detail on issues such as developing a fundraising strategy, planning fundraising, choosing fundraising methods and effective working between trustees and fundraising staff.
We hope that these two pieces of guidance will complement each other and provide trustees and charity staff with the information they need to oversee vital fundraising and meet the challenges they can face in getting it right.
However, we cannot just keep providing more guidance, more advice, more boxes to tick. It is now about how charities operate, the values they hold, and the decisions they take in order to make sure the high standards that the public expect are met.
Some might say that, in the face of the criticism and public scrutiny, that charities should retreat, withdraw from the public square and wait to be called upon. To sit on the naughty step, if you will.
Far from it, the response of charities across the country should be one of effort renewed. There are nearly one million trustees in England and Wales, almost all volunteers. They preside over a combined income of £70 billion, over half the budget of the National Health Service and twice the defence budget. This represents 5% of GDP but more importantly, good causes and lives saved the nation and world over. These issues are too important to ignore.
So, what can we do? First, we must have honesty. Most charities have nothing to do with the scandals of the past year. But we must admit where poor practice has gone on and talk about what steps are being taken in order to address it.
Charities and their leaders should, and indeed are doing so already I think, step forward, reject poor practice when they see it and let the public see that they are not part of the problem. I am pleased that a number of charities have taken some of these steps already.
Instead of being defensive, charities response to such revelations should always be one of public and donor empathy. Only once the public and donors believes charities are in touch with their concerns will they start to listen more nuanced arguments. Charities must first win the right to be heard.
Secondly, charities must continue their good works and encourage the public, and media to take an interest in what they are doing, in who they are helping. When people know more about a charity, their trust and confidence in charities in general increases. Charities should open their doors, not close them. By showing what they do and how they do it, as well as demonstrating the impact they make, charities can rebuild that trust.
So there are some initial thoughts, hopefully positive ones. I look forward to discussing with you further.
Published 10 October 2016