Speech
Welcome to London International Shipping Week 2015
As we share London with the world this week, we have every right to be confident in the future of world shipping.
Introduction
Your Royal Highness.
Lord Mountevans.
Distinguished guests.
Ladies and gentlemen.
On behalf of Her Majesty's government I am pleased to welcome you to Lancaster House during London International Shipping Week 2015.
Welcome to LISW
London is the capital city of world shipping. Home to the Baltic Exchange, Lloyds of London and the IMO. And the UK as a whole is home to the world's greatest concentration of maritime services. From maritime training, to financing, ship brokering, legal services and insurance.
Our ports, too, are investing for growth. Felixstowe, Dover, Southampton all are expanding. And 3 years ago a brand new port opened in the Thames estuary, London Gateway.
We are determined to see maritime growth continue. That is why we asked Lord Mountevans to undertake a study of our maritime sector. The result is the publication this week of his Maritime Growth Study. It is a great opportunity for government and industry to work together.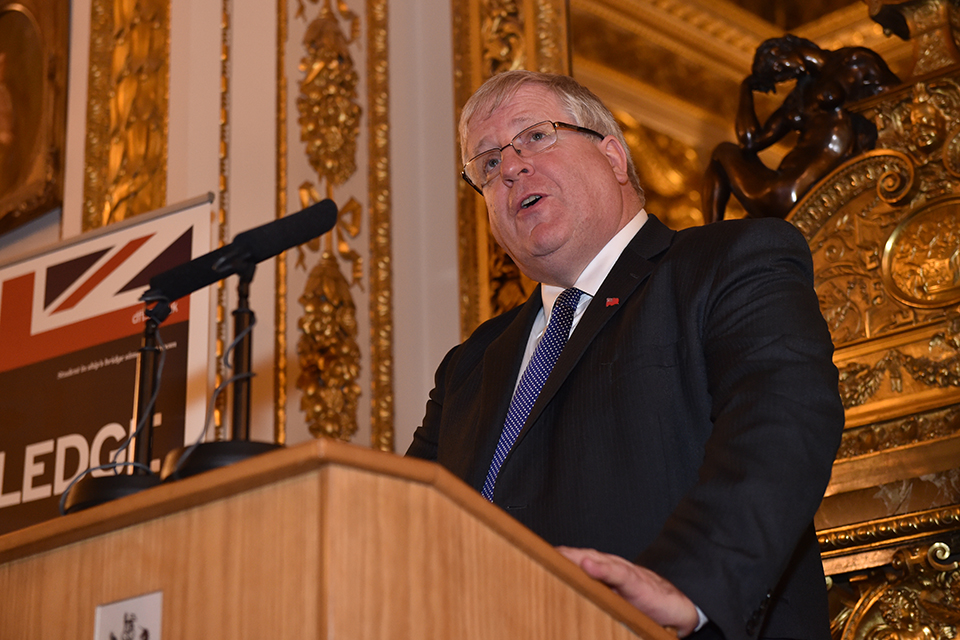 LISW and the future of sea trade
In recent decades, international shipping has undergone incredible change. That's a result of globalisation and the opening of new markets. But it's also the result of innovation in the shipping industry and that is why London International Shipping Week is so important. Because it's a chance to make new connections, to hear from the maritime world's leading figures, to find new ways to collaborate.
There is much for us to talk about. New markets. New technology. Maritime security. The safety of our sea farers. The role of governments. The place of taxation and regulation. The protection of the marine environment. International governance. As well as the direction of the global economy.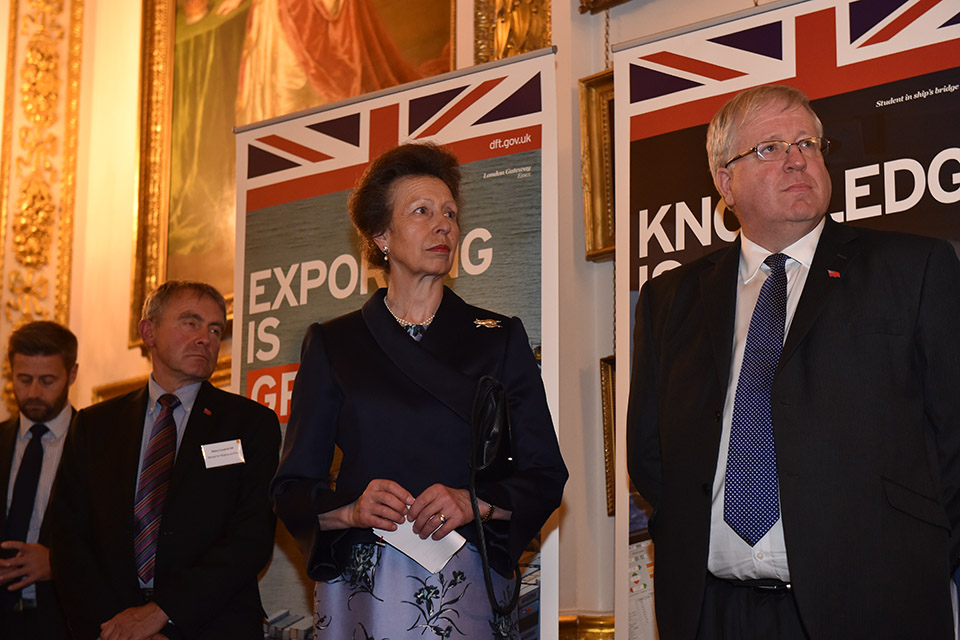 Conclusion
So as we share London with the world this week we have every right to be confident in the future of world shipping. It's the industry that makes possible all other industries. And now I am delighted to invite the patron of London International Shipping Week, Her Royal Highness The Princess Royal, to say a few words.
Published 9 September 2015