Speech
Vision for a digital single market
Speech about the United Kingdom's vision for a digital single market by Baroness Neville-Rolfe at the EU in a Digital Age conference.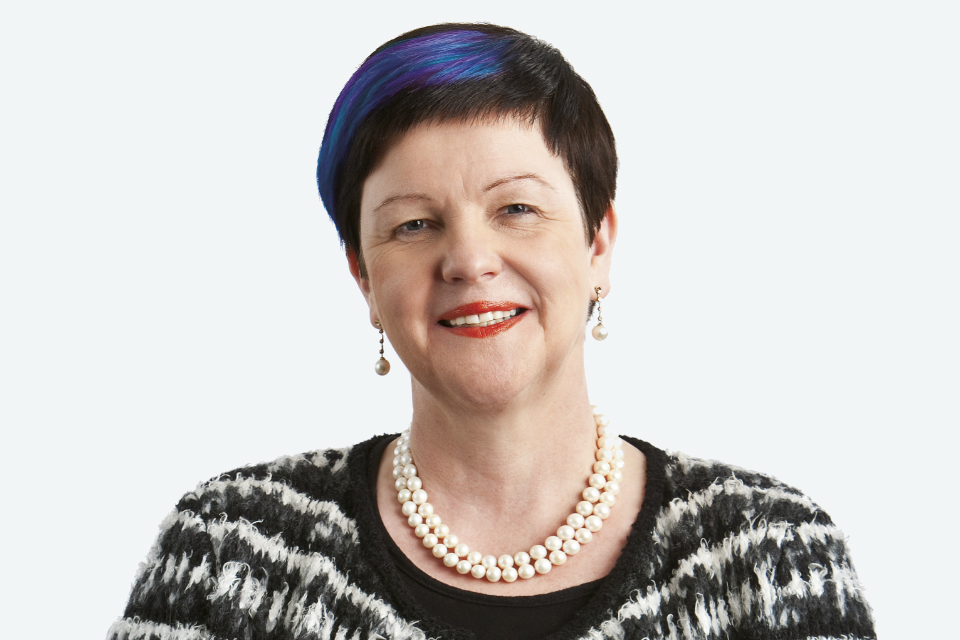 Thank you for inviting me here today. I come from a country where freedom of speech is valued to another where the same is true. Sometimes there is a price to pay for freedom. In Copenhagen you have just paid a large price. Our thoughts and support are with you.
Today, I am here to reflect on how to unleash the potential in the European digital economy. The digital revolution offers massive opportunities for both businesses and consumers, but also generates concern about how best to handle the many issues related to the digital economy.
I will come back to some of the concrete measures that need to be taken in a moment. But, first I want to touch very briefly on some of the wider implications of that revolution.
As a consequence of the digital revolution many tasks are being either mechanised or are becoming subject to global competition.
Carl Benedikt Frey of Oxford University found that digital businesses require very little capital to get started.
In a recent survey of 96 mobile app developers the average cost of developing an app was €5700. WhatsApp, the instant messaging software firm started with $250,000. And was sold to Facebook for $19 billion. However, WhatsApp only employed 55 people at that point. That is thought provoking.
The digital revolution is transforming Europe's economy and is changing the labour markets. Certain occupations will change or disappear due to automation whereas new jobs requiring digital skills will emerge.
We see all around us that those who are skilled and educated are doing better and better. Others are less fortunate.
As with other new technologies from the spinning machine to the railways, our societies will have to find a way forward which mitigates these effects. If we don't we will be storing trouble for ourselves.
Digital is disruptive. It stimulates innovation, it allows for new business models, but can also upset the accepted practice of established businesses.
But the response cannot be to shut down the digital world or create reams of new regulations that stifle innovation before it has even had a chance to leave the page.
Nor can we simply allow the internet to be a virtual 'wild west', where consumers are unsure of their rights and feel unprotected.
Instead, we need to create a robust and thriving digital single market, within which unnecessary barriers are removed, and consumers and business are given the confidence to operate online across the whole of the EU.
I thought it right just to offer these comments on these aspects of the digital revolution. And now I turn now to talk about the concrete measures to take.
Today I want to focus my comments on 2 aspects of the digital economy that have particular economic potential:
e-commerce
the provision of digital services online
E-commerce
Like many of you, I have personal experience (during 17 years at EuroCommerce and elsewhere in retail) of the challenges the retail businesses face as consumers turn to online shopping, on PCs, on tablets and increasingly on smartphones, with e-commerce turnover growing across Europe at about 16% last year according to E-commerce Europe.
There are no easy fixes for the transition from physical shops to the multichannel world, but it is important to keep the potential in mind.
While 47% of EU consumers have purchased online from a seller based in their home country, only 15% have purchased online from another EU country.
Empowering consumers to shop online in other EU countries will help open up the European market and not limit, for example, Danish businesses to the 5 million consumers living in Denmark.
This is not only an opportunity for businesses. EU consumers could benefit greatly. One estimate by Civic Consulting suggests that consumers could benefit by over €10 billion per year from the lower prices and greater choice currently offered online.
How can we achieve these benefits? We believe that in order to empower consumers, we should consider the following:
introducing a common set of consumer rights tailored to the purchase of digital content
ensuring that EU consumer protection rules are easy for consumers to understand and act on, and properly enforced by all member states working together
ensuring that prices for digital products and services should not change unfairly on the basis of where consumers come from in the EU
This doesn't mean that we should have one uniform pricing system across the EU – there are lots of good reasons why prices will vary across the EU – and companies should always be free to tailor their products to particular markets.
However, it doesn't seem right in a single market that a consumer trying to rent a car should find that the price they are offered increases when they fill in the online form to say where they live.
We have some experience to bring to the party. In October our new Consumer Rights Bill is expected to come into force in the UK. This will set out clearly for the first time the rights and remedies that consumers have when they purchase digital content.
They can get some redress if the digital content doesn't work as expected - firstly a repair or replacement, such as a new download, and in some cases some money back. But consumers won't have the right to return faulty digital content, such as a download. This is because it is difficult to be sure that the software has not been retained by the consumer.
We think that this is a model that could possibly be applied at the EU level. After all, digital content doesn't respect national borders.
So that is the consumer end, but to allow business to take advantage of the single market, sell online and grow we need to do 3 things:
First of all, we need to make it easier to establish a business in other member states.
This should be done by creating simpler company registration and making it possible to comply with all company law requirements in any MS online.
This also means continuing to look at the use of technology, such as the VAT One Stop Shop concept, to make it easier for businesses to register and declare VAT on cross-border transactions.
We should also make it easier to register a website by for example dispensing with the requirement for a physical address in the country providing the domain name.
Secondly, we need to make it possible to navigate national identity requirements through a secure, business-friendly, cross-border electronic identity process.
Finally, we need to give easy access to information on how to trade online in any member state. The public sector, that means the Commission, member states and local government, can lead the way here.
These are just some of our ideas on how to improve e-commerce across Europe – we have produced a discussion paper on e-Commerce that covers these suggestions in more detail.
Copyright
Selling physical goods is one thing. Digital services offer their own separate challenges.
Consumers and businesses increasingly and understandably expect to be able to access a range of creative content wherever they are in the EU. They also expect that travelling across borders should not place barriers to the use of that content.
I long for a day when I can access my Sky subscription and TV and BBC drama when I travel (to Aix en Provence). Europe's creative output is one of its richest resources and those who want to enjoy it should be able to pay to do so, even if it isn't available in their own member state.
We want to see a digital single market where there is greater availability of legitimate content on fair and reasonable terms. This should reduce incentives for copyright piracy and ensure that creators get the rewards they deserve.
At the same time, Europe needs to protect intellectual property and the incentives to invest in creating that intellectual property to ensure a flourishing and innovative creative sector. This will be a difficult balance to strike and it is important that we get it right.
In Europe, according to a joint study by the European Patent Office (EPO) and The Office for Harmonization in the Internal Market (OHIM), 4.2% of the total EU GDP in 2010 was generated by Copyright-intensive industries. The equivalent figure for the UK is 4.7% and in Denmark 4.1%.
Our enforcement of intellectual property in copyright, the largest area, design, trademarks and patents, must also have teeth. The online world has created billions of pounds of opportunities for IP theft and the important work done by member states, Europol and Interpol must be factored in to our plans for the digital single market.
If we want companies to make their content more widely available they need to be confident that the enforcement framework should back them up.
So we want to see clearer rules across Europe, and targeted changes based on the best available evidence to ensure we have a copyright framework that supports economic growth, protects our creators, rewards creativity and responds to consumer needs.
Conclusions
This event is very important, because it is at the right time and in the right place. Several member states with key interests in the digital single market are here today. Present are also the businesses that will live and hopefully thrive in the growing digital world, and the representative bodies that support them. I look much forward to hearing your thoughts today.
Robert Madelin from DG Connect will also be speaking today. He will play a key role as we approach May when the Commission will put forward their strategy for the digital single market.
The UK is very keen to see an ambitious digital package which in brief helps Europe to catch up with Silicon Valley. Of course any proposal must as always be properly assessed against evidence, and costed.
I have outlined some of the problems as I see them, and some of the priorities the UK has for the digital single market. But it is immensely important that you as representatives of the European business sector make your voices heard and engage in the practicalities.
I believe that digital, harnessed correctly, can be a source for growth and productivity and of significant consumer benefits. There will, I believe, be many opportunities for small businesses as well as large ones in this process.
The market has changed, is changing and will change more - whether we like it or not. All my 4 children live online, frankly sometimes showing a lack of common courtesy. My little granddaughters scratch at magazines as though they were operating an IPad, digital natives to the core.
We need to make sure that we make that right decisions for these younger generations when regulating these very complex areas. We need to work together constructively and with a good knowledge base. That is how we can ensure that Europe reaps the full potential of the digital revolution.
Published 25 February 2015