Authored article
Understanding the needs of people with learning disabilities
Health minister Alistair Burt on the importance of listening and understanding when providing services for people with learning disabilities.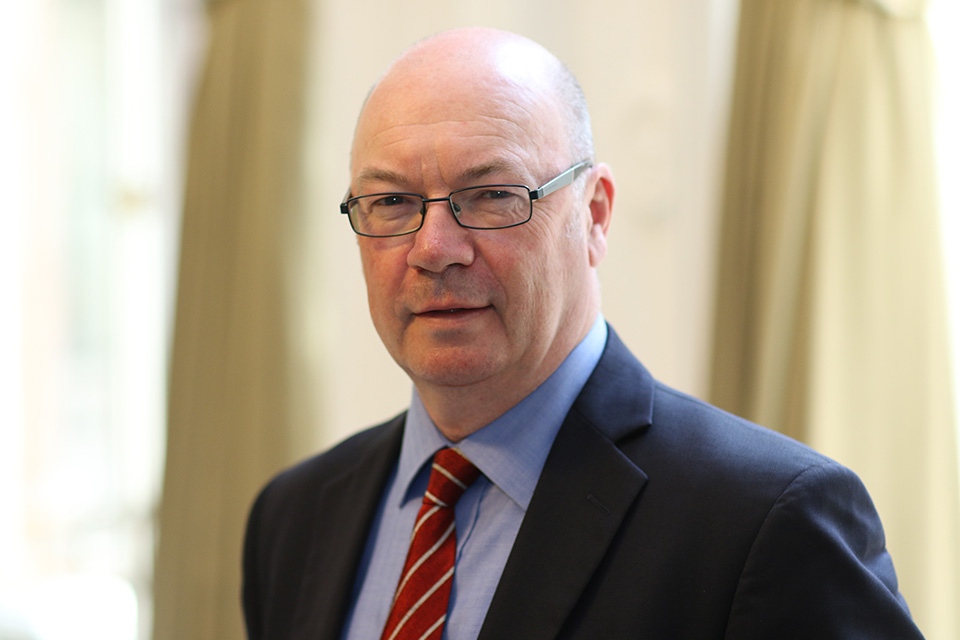 It's Learning Disability Week and, appropriately enough for an election year, organisers MENCAP have chosen to maintain their running theme of 'Hear my voice'. In a week of awareness raising activities they are asking people to speak out about their experiences and help more people understand what the term 'learning disability' actually means.
Listening to the needs, hopes and aspirations of those living with learning disabilities, their carers, friends and families has been an integral part of policy making in the Department of Health for many years. For quite some time now, people with learning disabilities and family carers have had a prominent role on the cross-system Learning Disability Programme Board, so their voices can be heard at the highest level in government. As the new Minister for Community and Social Care, I'm determined to be a 'fresh pair of ears' and continue to champion this person-centred approach to policy making.
The board's influence has helped maintain a sharp focus on the most critical health and social care priorities for those living with learning disabilities. Those priorities include ending the scandal of preventable deaths, effective annual health checks, and updated training for GPs and other health practitioners. All this is in service to better experiences of health and care and the means and support to live longer, healthier lives.
Since 2010, there have been many areas of improvement, including giving individuals more control over their care - and health professionals greater oversight of their wellbeing:
over a third of adults with a learning disability now have personal budgets
the proportion of adults living in their own homes or with families has increased
over 94,000 health checks were carried out for people with learning disabilities in 2013 to 2014
There is no room for complacency, however. In 2011, the scandal of abuse uncovered at Winterbourne View by the BBC's Panorama programme saw a redoubling of efforts to safeguard and support adults in care settings, with the launch of the Transforming Care Programme. Its primary goal was – and continues to be – supporting more adults with learning disabilities and challenging behaviour to move out of hospitals and care homes into more therapeutic community settings. To achieve this requires a lasting transformation of local health and care services. While much has been done to create multi-disciplinary teams, earlier interventions and thorough inspection regimes, there is still more to do.
So I very much welcome NHS England CEO Simon Stevens' recent announcement of 5 fast track sites in England where change will be accelerated and local services used as an exemplar for the rest of the health and care system. The sites will bring together organisations across health and care that will benefit from additional technical support from NHS England and have access to a £10 million transformation fund to accelerate change.
I believe this is an exciting opportunity for organisations in the fast track sites to help shape our approach to transformation, ahead of its application nationally. It is also an important time for us all to consider what future models of care could look like and, most particularly, how we deliver the best outcomes for people with learning disabilities, their families and carers. Commissioners must also have an active role in shaping local care markets and explore how funding can be deployed to provide the best services for individuals.
While I may be new to DH, I've long been involved in seeking positive change in this area. I'm a former Minister for Disabled People and now an ambassador for a charity dedicated to helping people with learning disabilities live independent lives. That's why I am very hopeful this announcement will see those needing care and support reap the benefits of more closely integrated health and care networks. This means providing services tailor made to their needs and with a strong emphasis on the power of community.
Lastly, some of you may have contributed to the recent No voice unheard, no right ignored consultation, which sought views on how to strengthen the rights of people with learning disabilities, autism and mental health issues to live independently. This brings me back to my opening point about listening and understanding. This engagement exercise was about making sure people's voices are heard and giving them a say in decisions about their care.
The government's response to that consultation will be published this autumn - another milestone in the on-going conversation to make life happier and more fulfilling for those who need and deserve our support. For now though, I wish you a positive, exciting and life-affirming Learning Disability Week.
Published 16 June 2015