Speech
UK is here to stay
HMA Whitting attended "English for Development" conference and reflected on post EU referendum relationship with Montenegro.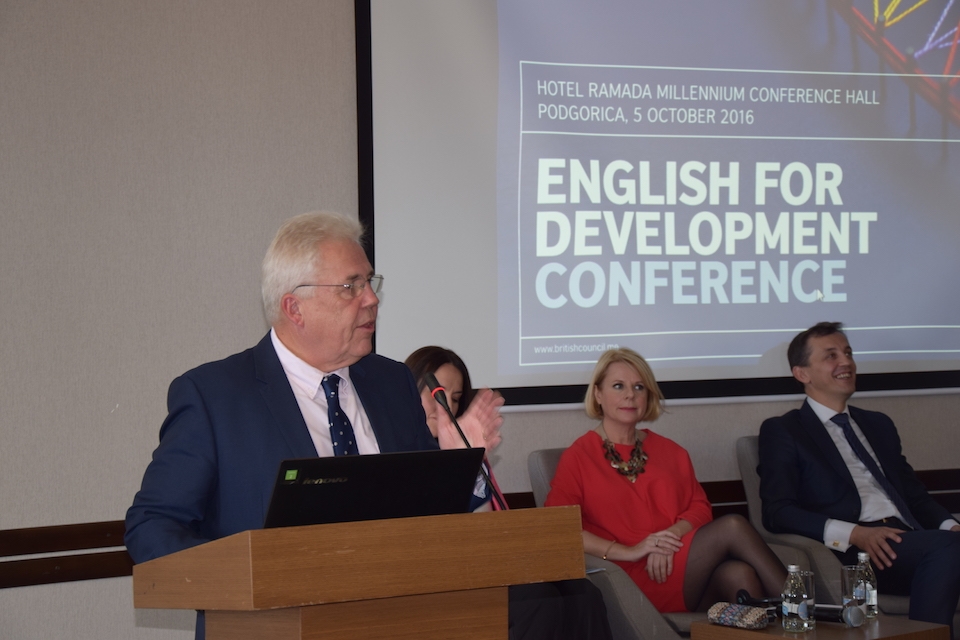 Mr. Minister, distinguished guests, ladies and gentlemen, friends,
I'm absolutely delighted to be here today to welcome you to this extremely important conference.
First of all, just a few words on the broader political context and just after the results of our referendum on our membership of the European Union, maybe to give you some reassurance in Montenegro:
The United Kingdom is here to stay in Montenegro. We will continue to support Montenegro's Euro-Atlantic ambitions and all of the reforms necessary for you to achieve NATO and EU membership. And that's irrespective of our status in the European Union. So rest assured - we are here, we're not going away, and I hope we will be able to reinforce our cooperation across the board.
At present, our priorities are about capacity building of Montenegro's institutions and also within that extremely valuable cooperation in tackling organised crime and corruption we are developing the rule of law and judicial processes in Montenegro.
But the glue in that cooperation is the English language. It is the key common denominator; it is the key multiplier that is at the heart of our success in these other areas.
And as you know, the key in English is to be able to operate in the language. English must not be a simple academic exercise in grammar.
And I make no apologies for repeating some of what Minister has said and I'm sure what other speakers will say during this conference, simply because it bears repeating.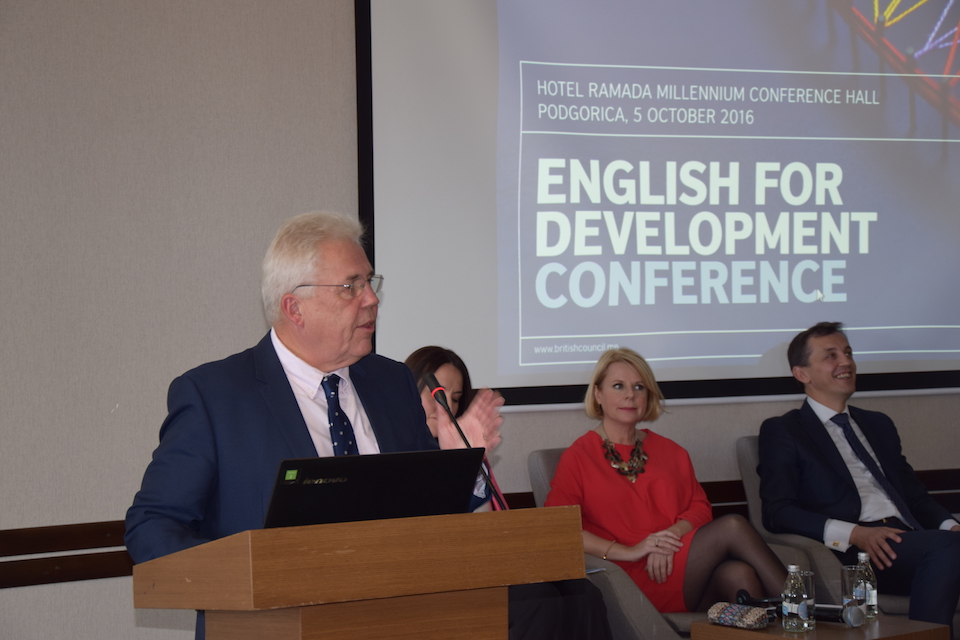 Montenegro is becoming more visible in the world, not just through her political ambitions but also trough her economic prosperity, transport links, tourism and culture. Practical English language skills are at the heart of Montenegro's progress towards modern European democratic statehood, greater economic prosperity and I think, even more important - individual self confidence.
English language is a basic tool to prosper in life in a globalised world, and because of that fact, the requirements for young people, the standards of English required for young people in every country are becoming more demanding. And I see this every year when I interview candidates for our Chevening scholarship program, which I'm sure most of you know about. Each year the standard is being raised and each year Montenegrin students are raising their ability to match those standards, and I'm delighted to say that this year we have 11 Montenegrin Chevening scholars, which is three times as many as we had four years ago.
I think it's very important and positive sign, and I also see it of course in the excellent work of the British Council team who are central to the UK strategic partnership with Montenegro. But of course, we can't do this without you.
Your role in this process, as English language teachers is absolutely crucial, you are the agents of change in this country, to inspire, and to enable young generations to fulfil their potential, at the local level, at the national level and at the international level. And you're doing a terrific job. And we are all very grateful to you for that.
And I'm sure this event today is going to help you accelerate the development of the English language and it's teaching in Montenegro even further.
Thank you very much.
Published 5 October 2016