Speech
'Urbanisation and stable energy are important for growth'
Excerpts of speech by British High Commissioner to India Dominic Asquith at session on developing a low carbon and climate resilient Kolkata.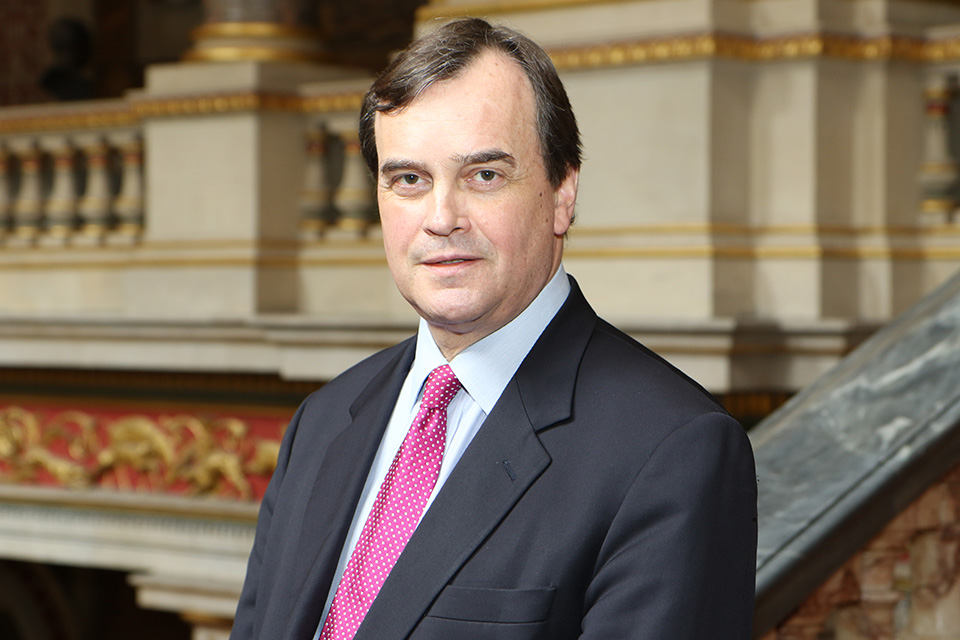 Thank you Hon'ble Mayor, Municipal Commissioner, Deputy High Commissioner, ladies and gentlemen.
It is great to be here in vibrant Kolkata. I arrived in India just four months ago and I'm pleased to be visiting this dynamic, welcoming city already.
The UK-India partnership is strong. During Prime Minister Modi's visit to the UK last year, our two Prime Ministers agreed to strengthen our collaboration even further.
And when your Chief Minister visited, West Bengal-UK ties were further strengthened and sustainable urbanisation was identified as one of the key areas where both the governments work together. In fact, Newtown was the first city where UK's future city's catapult has recently done a project to help realise the township's smart city ambitions.
KMC programme: I am particularly delighted to be at today's event. I have heard a lot about the roadmap and the UK-KMC programme is one I have frequently cited as an exemplar of UK-India collaboration on urbanisation, energy and climate change.
I am confident that the UK-KMC work will enable Kolkata to embark on a path towards a greener economy.
It is a fantastic example of what greening the economy looks like in practice – creating business opportunities in low-carbon growth; reducing carbon emissions; building skills and capacity; and making cities more climate resilient.
UK-India collaboration on energy, urban and climate change: sustainable urbanisation, energy and climate are all key elements of the UK's wider bilateral relationship with India including in West Bengal.
Urbanisation and stable energy supplies are hugely important for economic growth and development. Cities are the primary engines of growth, innovation, employment and wealth creation. But they are also huge polluters and consumers of energy.
So in cities across the world we need to get better and smarter to reduce our consumption and improve our management of energy and other resources. And to ensure cities provide a good quality of life for our citizens.
In the few months since I came to India, I have been struck by the scale and pace of economic development this country is witnessing, and by the commitment from government to deliver it sustainably, from the smart cities mission, to the target of 175 GW of renewables by 2022.
That is why I am standing here today. The UK is committed to supporting India, West Bengal and Kolkata to achieve your ambitions.
And the UK is well-placed to do that, drawing on our own policies and experience.
the UK is a world leader in smart cities and has developed best practice in engineering, design, architecture and the digital economy

UK cities are innovating in intelligent transport, connected healthcare and environmental sensing

we have world-class experience of renewable energy and energy efficiency policies and delivery

we have already reduced our emissions by 29% compared with 1990 and have committed to reduce by 80% by 2050.
Our two countries have a strong commercial collaboration too - the UK is the largest G20 investor in India.
That is why I am delighted to be accompanied today by several UK businesses who can help KMC turn its vision for sustainable growth into reality.
The companies here today have experience in waste management, water treatment, design, lighting and energy management.
I would like to congratulate KMC for its vision and ambition, which will ensure the long-term sustainable future of this great city.
We stand ready to support KMC to unlock the potential to save carbon emissions, create green jobs and attract investment demonstrated by the strong presence of British businesses today.
I look forward to watching the roadmap's implementation, and continued partnership between our two countries.
Thank you.
Published 19 July 2016