Speech
Total Transport: working together for our communities.
Through integrating local transport we can provide better services for less public money.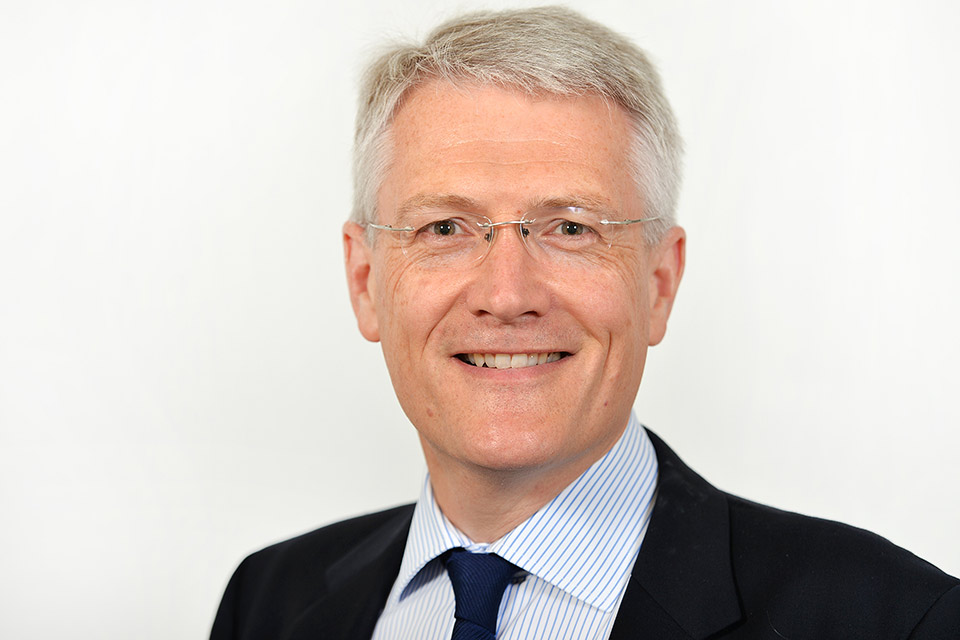 Good morning everyone.
First of all I'd like to thank Nigel Leighton of East Riding of Yorkshire Council for inviting me to speak today.
It's a real pleasure to be here in York.
And it's very encouraging to see so many different stakeholders here with an interest in Total Transport.
I hope this conference will help everyone understand the concept of Total Transport, the importance central government attaches to its success, and how we can all work together to deliver the best possible transport for our communities.
The benefits of buses are clear.
They link people with healthcare, jobs, education and training.
They reduce the number of cars on our roads.
And they're an affordable way to travel.
For many, the bus is a lifeline.
Over half of those who rely on buses outside London have no access to a car.
But despite the crucial role they play, since my appointment as transport minister I've been struck by the varying quality of bus services up and down the country.
Most people in London and other large cities are generally satisfied with the quality of their bus service.
According to the recent transport focus survey, customer satisfaction has improved in most areas.
But elsewhere, particularly in rural districts, the picture can be very different.
Here, inadequate transport provision is a very real concern.
And it's a real concern because transport affects the prosperity and quality of life of many living in the countryside.
But I also know that local authorities have found it tough to provide bus services that people need, but which require subsidy because they are not commercially viable.
Many rural bus services fall into this category.
They tend to have fewer passengers and journey lengths are longer, making them more expensive to run.
I fully appreciate that rural authorities have had to make difficult decisions regarding their support for these services.
But they play a vital role in connecting isolated communities, where people might otherwise struggle to get to the shops, see a doctor, or simply visit friends and family.
The government's decision to devolve the Bus Service Operators Grant for tendered services to local authorities was to give those authorities more say over how that funding should be used to support bus services in their area.
This has worked well.
But we are doing more.
As part of the government's devolution plans, individual areas will be able to negotiate deals with government to provide them with greater influence over their local areas, including bus services.
We have signed groundbreaking deals with Greater Manchester, Cornwall, and now Sheffield, providing them with powers to franchise their bus services.
But franchising is not the only thing on the table.
We also have real ambitions to improve public transport in areas that do not wish to pursue re-regulation of the bus network.
That is why we are developing a package of new measures to encourage local authorities and bus operators to work in closer partnership.
Partnerships will help deliver improvements such as multi-operator ticketing and changes to the bus network that would otherwise only be possible under a franchised model.
So we will legislate to ensure these ambitions become a reality, through a Buses Bill that will be introduced later in the first session of Parliament.
This will provide powers for local transport authorities to franchise their local bus services, subject to agreement from government, and give all transport authorities access to new partnership powers.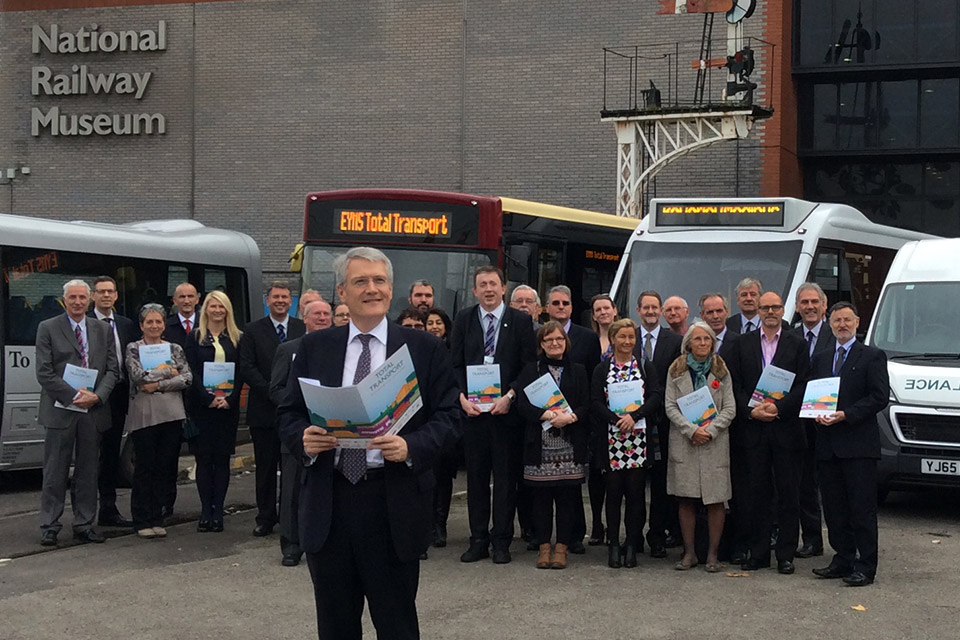 So how does Total Transport fit into these plans?
In simple terms – it's integral.
We all understand the social, economic and environmental benefits of an effective public transport system.
Access to healthcare is particularly important.
Whether visiting a GP or a hospital, these are essential journeys and people rely on transport to get there.
Not everyone has access to a car, but that doesn't mean they should expect poor transport options when making essential trips.
This is where Total Transport can help.
It involves integrating transport services that are currently commissioned by different central and local government agencies - and delivered by different operators.
We believe this integration might improve passenger transport in isolated communities by allocating existing resources more efficiently.
That could entail, for example, combining conventional bus services or dial-a-ride with hospital transport.
It's meeting individual transport needs that's important, not what's written on the side of the vehicle.
Around £2 billion of public funding for transport services is currently provided each year by a number of agencies.
And add to that another billion for concessionary passes.
To break it down - £350 million provided for local authority support of socially necessary bus services.
£1 billion for home to school transport provided to local authorities.
And at least £150 million for non-emergency patient transport provided by the NHS to individual local clinical commissioning groups.
But this funding is not in general co-ordinated or integrated at a local level.
That results in duplication and potential wastage of public funding; waste that the country can ill-afford as we continue to tackle the deficit.
Total Transport has support in Parliament as well.
In July last year, the Transport Select Committee published its report on 'Passenger Transport in Isolated Communities'.
And it concluded that a Total Transport model could hugely benefit those communities.
The committee recommended that the Department for Transport work with local government to co-ordinate Total Transport pilot schemes in a range of urban and rural communities.
That is why in April, we allocated £7.6 million to 37 schemes run by local authorities across England.
I am hugely encouraged by the way that local authorities and their stakeholders have embraced Total Transport up and down the country.
This event is proof of that.
But I also recognise the challenges ahead.
There are structural barriers to implementation that will need to be overcome.
These may be difficult to address, and require you to question existing policies and practice.
Indeed the success of Total Transport will depend on tackling the difficult questions.
But let me remind you that everyone here today needs to work collaboratively, sharing powers and resources.
After all, you have a common aim – to provide people across the north with the improved transport services they need.
Today's conference provides an excellent opportunity for you to work collaboratively across local and central government, and identify how Total Transport can help meet your transport objectives.
So, please - enjoy the conference.
But more importantly, take full advantage of this opportunity.
To plan together.
Work together.
And make a difference together.
Because that's what Total Transport is all about.
Thank you.
Published 23 October 2015