Tory minister, Labour mayor: we fight together for Liverpool
Economic growth does not happen in the abstract - it happens in particular places where existing employers expand their production or new …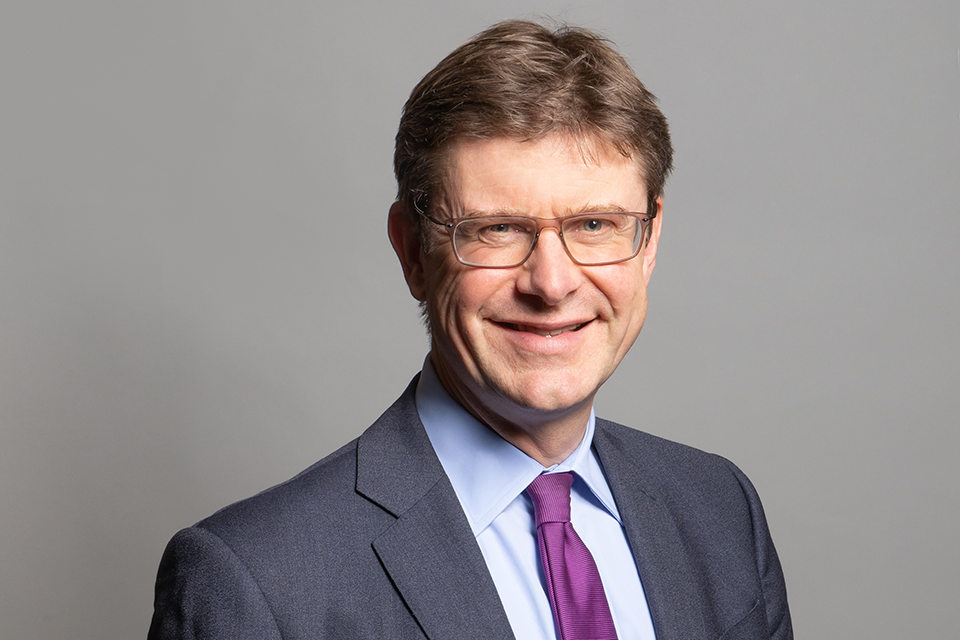 ---
Economic growth does not happen in the abstract - it happens in particular places where existing employers expand their production or new firms are attracted to locate for the first time.
Britain is one the most urban countries in the world. So, unless our cities are places which foster and attract enterprise, investment and job creation then Britain itself will not return to growth with the strength that is needed.
That is why we have joined forces - a Conservative Minister and a Labour Mayor - to represent the UK at the New Cities Summit in Paris this week. We are meeting, together, potential investors of global significance, and the leaders of cities around the world with a successful track record of attracting international investment.
Our united message is that Liverpool isn't just open for business, but is committed to a course that will restore its position as a world-beating centre of trade, culture and innovation. It is an ambition that begins at the top, with a UK mayor who will provide the primary point of contact for inward investors, and the political leadership needed to unlock each and every barrier to growth.
This is not solely out of faith in the enterprising potential of the city - it is also a matter of practicality. These are tough times and the days when we could just rely on an ever-expanding public sector to provide jobs are over. The same goes for the old culture of debt-fuelled consumerism and destructive speculation.
The cold, hard reality is that Britain - and each of its cities - has to earn its way. Moreover, we must do so sustainably. Other parts of the world may compete by exploiting their people and their environment, but to maintain our standard of living and our quality of life, we must compete on what makes us great as a nation: our inventiveness, our creativity, our cultural vitality.
These resources are at their most concentrated in our cities. The challenge is to make the most of them. In the past, it is a task in which we have sometimes failed as a nation. Worse still, we have drawn the wrong lessons from each setback, by depriving our cities of the confident self-governance that made them so great in the first place.
There is perhaps no clearer example than Liverpool. Few would claim that, in the era of Militant, the city showed its best side to the world. However, those events were a trigger for a mistake on the side of the political divide: a further wave of centralisation in which power was locked away in Westminster and Whitehall, adding to the steady accumulation of top-down government control.
And, yet, Liverpool is also where the tide of centralisation began to turn. Michael Heseltine - an early advocate for decentralisation and now a proud Freeman of the City of Liverpool - helped Liverpool find its way back from the brink. Looking back, we can the see the groundbreaking regeneration projects of that time as a milestone in the long revival of our cities.
Now the time has come to move into a higher gear. We need to rebalance the economy away from the public sector and towards the private sector - and away from high finance and towards a much broader range of activities in which all our cities can excel. In pursuing this goal, policy makers must remember that we are not job creators - at least, not directly. Rather, our task is to provide the best possible conditions for those who are - the entrepreneurs who create jobs on the basis of productivity not subsidy.
For cities, the highest priority must be to attract these entrepreneurs. To become the place where the most mobile and dynamic people in the world choose to live and work. Doing this successfully surely requires an in-depth knowledge of the people and places each city brings together. That is why policies for growth cannot be, and have never been, exclusively led by the centre. Cities themselves must take the lead. And for this they need leaders with power and authority.
As Labour Mayor and Conservative Minister, we are working together through the City Deals programme to negotiate the return of power to local people. Liverpool was, in fact, the first City Deal to be announced, but this is just the start of a process that will be widened and deepened in the months ahead. Not least, in Liverpool itself.
Reversing decades of centralisation and driving growth in our cities is not easy - but, for urban Britain, it is essential. Our needs are too great - and our hope are too high - to tolerate the status quo.
---
Published 15 May 2012