Oral statement to Parliament
Top Employers for Working Families Awards 2010
Introduction Good afternoon. It's a real pleasure to be here today to support Working Families and their annual awards. In the 30 years…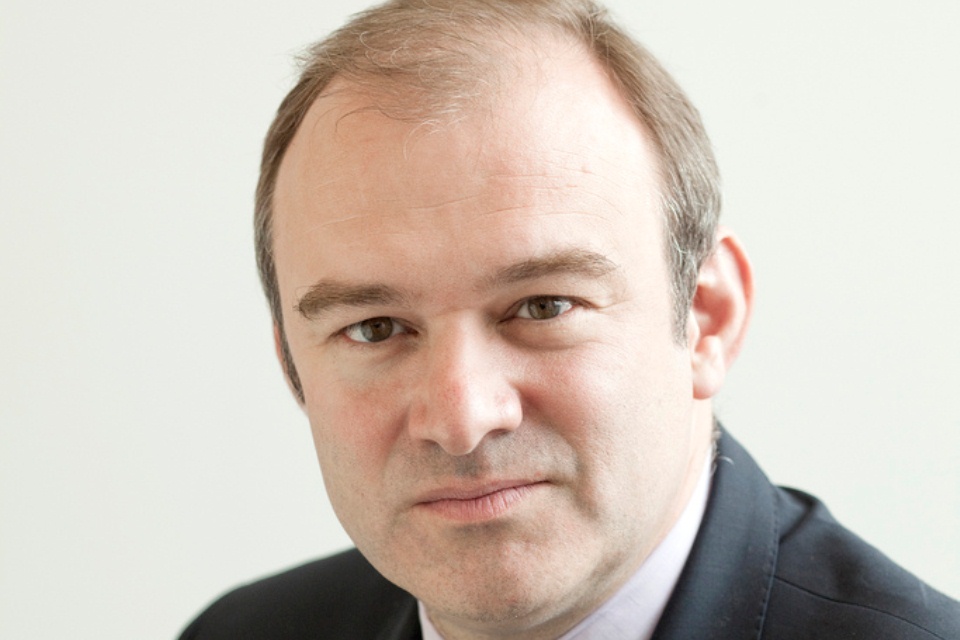 Introduction
Good afternoon. It's a real pleasure to be here today to support Working Families and their annual awards.
In the 30 years since its foundation, Working Families has made a real difference to parents and other people who need to juggle their responsibilities at home with their commitments at work.
And I think it's an organisation whose time has truly come.
Family life has been transformed in recent decades. Most women now go out to work and men - hopefully - shoulder more of the duties at home.
As our roles and responsibilities have changed, and our lives have become increasingly busy and complex, it's important we have the flexibility to strike the right balance between work and home.
And it's important we have organisations like Working Families to make to the case for it.
As the father of a young son myself, I know how difficult it can be to keep all the plates spinning at the same time.
Parental leave
My colleagues in Government recognise it too. That's why the Coalition is committed to creating a more flexible employment system, which allows parents to balance work and family commitments - and which encourages fathers as well as mothers to take leave.
Quite rightly, childcare is no longer seen as just the mother's responsibility. Fathers are playing an increasingly significant role in caring for their children, with over 90% of taking time off around births.
This is good for children and good for families and it's something we want to encourage.
So we are planning to introduce a new system of flexible parental leave. The current system of 52 weeks maternity leave and two weeks paternity leave is completely unbalanced and simply does not meet the needs of modern families.
Additional Paternity Leave goes some way to providing parents with greater room for manoeuvre in how they balance their working and caring responsibilities. But it still constrains parents' choices and reduces employers' flexibility.
That's why we want to see radical reform and will introduce a shared system of flexible parental leave, which meets the needs of modern families and the businesses that employ them.
Flexible working
Of course, it's not just people with children who need juggle work and family. Millions of people in the UK have responsibilities outside work - whether that's caring for an elderly parent or a sick partner, or devoting more time to their community.
Whoever they are, it's vital that everyone is given the support they need to stay at work and manage a reasonable work-life balance. This is the Big Society is action.
So we have pledged to extend the right to request flexible working to all employees. The number of individuals benefiting will more than double, from the current 10.5 million to around 22.7 million workers. It has the potential to transform the way people manage their lives.
At the moment there is a perception that flexible working is only an option for women with children. Extending the right to request flexible working will ensure that everyone feels able to discuss the issue with their employer.
Now I realise that I am preaching to the converted here today. As employers you are going way beyond what is required of you by law - that's why you have been nominated for the Top Employers Awards.
But there are companies that are sceptical about the business benefits flexible working can bring, and they are worried about the impact it might have on their bottom line.
So I hope you will join forces with us as we make the case for these crucial reforms.
Business benefits
There is good evidence from companies already operating flexible working patterns that they deliver real benefits to the bottom line.
These include increased productivity because staff are focused on the job; lower turnover because workers feel valued by their employers; and reduced absenteeism because people can reorganise their day when the unexpected happens.
And let's not forget that flexible working practices can also help companies run more efficiently by enabling them to respond better to fluctuating demand. It helps them stay competitive and boosts long-term resilience.
For businesses still feeling the aftershocks of the worst recession in sixty years, that has to be a good thing.
It's also good for the UK economy. Now more than ever, our economy needs the private sector to grow and expand. And a productive, committed workforce is the necessary bedrock of that success.
If we help people manage their lives and stay in employment, we can avoid losing the skills, talent and energy of millions of people to the UK economy.
But, of course, I understand why some businesses are wary of flexible working. They are concerned that new legislation will tie them up in red tape or weigh them down with new regulations.
So we are absolutely committed to extending flexible working in a way that's as hassle free as possible and does not impose extra burdens or costs on businesses.
Conclusions
We are not about to about to make life more difficult for firms - especially small firms - struggling to get back on track after the recession.
As we work on the detail of the proposals in the months ahead, we will come up with a blueprint that balances the needs of businesses and carers.
We expect to launch a consultation exercise at the end of this year, which will canvas the views of everyone with an interest in this area, and then follow up with legislation in 2011/12.
But changing the law is just the beginning. We want to see a wider change in culture - one that enables people today to manage their increasingly complex lives; and one that ensures businesses have the talented and committed workforce they need to flourish.
That means all of us going out and winning hearts and minds. Explaining why it makes sense for companies to offer flexibility so they retain the skills and experience of loyal staff.
All the finalists here today are fantastic adverts for the real business benefits that flexible working brings - whatever the results of these awards.
I hope this event will encourage many more companies to follow your inspiring example.
Thank you - and good luck.
Published 19 October 2010