Speech
"The UN needs to recognise that Kosovo today is not the same country as it was when UNMIK first arrived"
Statement by David Clay, UK Deputy Political Coordinator, at the Security Council briefing on Kosovo.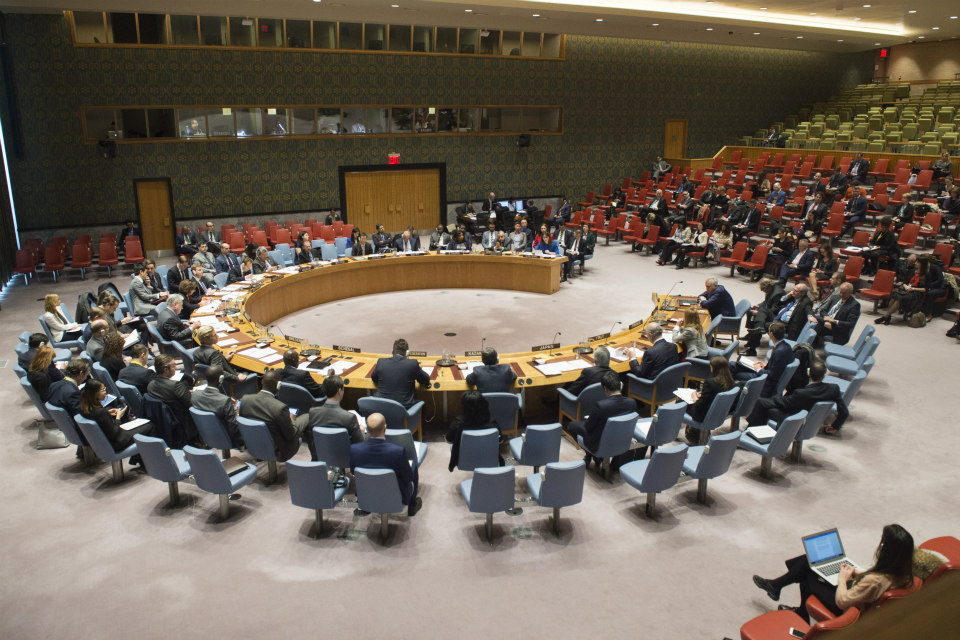 Thank you Mr President and thank you Special Representative Tanin for your briefing.
I would also like to welcome Deputy Prime Minister Dacic and Ambassador Çitaku to the Council and I thank you both for your constructive statements this morning.
Mr President, it has been three months since the Council last met to discuss the situation in Kosovo. As the Secretary-General's report makes clear, it has been a comparatively quiet period; one that does not warrant this Council's attention so soon after our last session.
Since we last met, we've seen the welcome formation of a new Government and National Assembly. As the United Kingdom's Minister for Europe, Sir Alan Duncan made clear on his visit to Pristina last week, the UK remains fully committed to working with Kosovo on a broad range of issues, including strengthening the Rule of Law, addressing weaknesses in the justice system, and fighting organised crime.
We also welcome the Government's commitment to addressing profoundly complicated legacy issues, including Missing Persons and sexual violence. You will have the UK's support in these efforts. We recognise that for Kosovo to look to the future, it must first come to terms with the past.
Over the past quarter, Mr President, we've also seen broadly free and fair municipal elections across the vast majority of Kosovo. This is a welcome step following the free and fair elections in June. We were, however, concerned at the coordinated pattern of intimidation within Kosovo Serb majority areas, directed against candidates competing against Srpska List. This behaviour has no place in Kosovo, or indeed any other country striving to join the European Union.
This goal of EU membership is shared by both Serbia and Kosovo, and I would like to emphasise the need for normalisation of relations between these two countries to help reach this goal. The EU-sponsored Dialogue is an essential part of this effort. Both parties have an equally important role in making the Dialogue work, and I urge both parties in this chamber today to redouble their efforts to implement Dialogue agreements so as to reach this shared goal.
Because it is Brussels, and not the United Nations Security Council, that is the forum of the future for Kosovo and Serbia. Constructive exchanges in Brussels, like those between Presidents Vucic and Thaci should echo louder than exchanges in this Chamber.
We of course welcome UNMIK's years of service in Kosovo, and we're grateful to you Special Representative for all of your efforts. But just as Kosovo must come to terms with the past, so must UNMIK. The UN needs to recognise that Kosovo today is not the same country as it was when UNMIK first arrived.
Put simply, UNMIK's operating environment has changed – and, on current trend, will continue to keep changing for the better. So we need to see a full and effective transition from UNMIK to Kosovan institutions or other international organisations which have taken over historic UNMIK roles, including missing persons. This is the time for UNMIK to be doing less, not more.
To aid this effort, we want to see a leaner, more efficient UNMIK, one with a stronger focus on established and agreed priorities. This is a call we've made numerous times, alongside others in this Chamber, and we're disappointed not to see options for reconfiguring UNMIK presented in the latest report of the Secretary-General.
Let me close by reiterating the UK's long standing position that it is past time for this Council to meet less frequently on this issue. The number of issues on our agenda only continues to grow; we must focus our time and attention on genuine threats to international peace and security. All of us in this Chamber should be thankful that the situation in Kosovo no longer falls into this category.
Thank you.
Published 14 November 2017