Speech
The role faith leaders and communities can play in tackling sexual violence in conflict
Baroness Warsi's opening remarks at the Ministerial dialogue on the role of faith leaders in tackling sexual violence in conflict.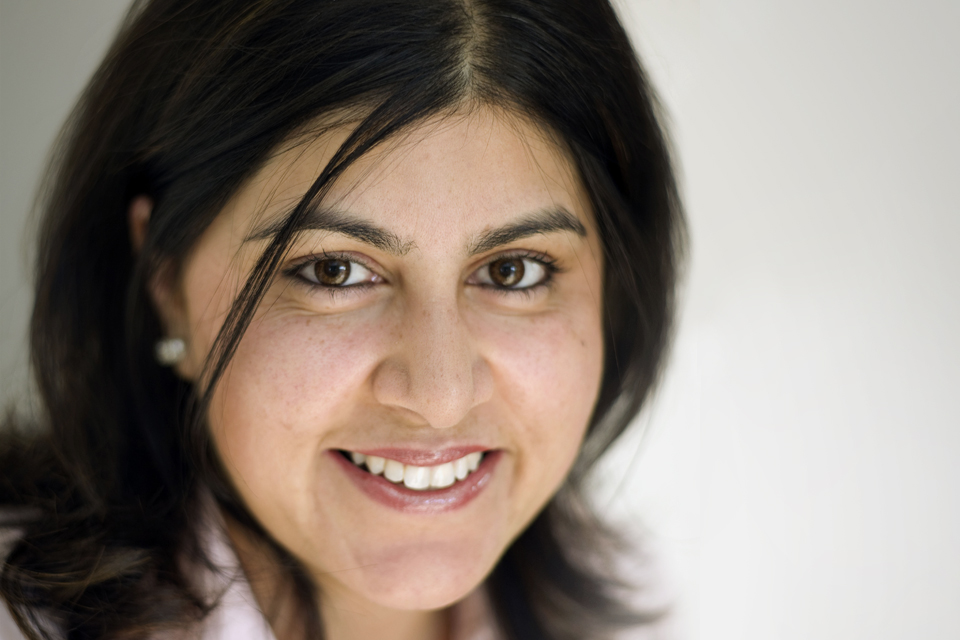 Ladies and Gentleman, welcome to this ministerial discussion on the role of faith in tackling sexual violence. My name is Sayeeda Warsi, a Foreign Office Minister with responsibility for human rights, including the freedom of religion or belief. That's why I felt it was essential that faith be an integral part of this summit.
Sexual Violence in War is one of humanity's greatest crimes.
Its use destroys communities and ruins the lives of women and men, boys and girls. The effects last far beyond the original crime and prolongs the cycle of conflict.
The purpose of this Summit is multifaceted.
We are launching a new International Protocol with international standards for documenting and investigating sexual violence in conflict zones.
We are urging countries to strengthen domestic laws so that those responsible for these terrible crimes are brought to justice.
We are urging parties to ceasefires and peace negotiations to ensure that crimes of sexual violence are excluded from amnesty provisions.
And we will take practical steps to reduce the dangers women in particular face in conflict zones around the world.
It is about increasing our support for survivors.
But for me it is fundamentally about producing a seismic shift in attitudes. We need to debunk the myth that the shame sits with the survivors of sexual violence, rather than with the perpetrators.
You may the thinking: Why now? Why us? And why here?
As a life-long believer in the positive role faith can play in personal life, in society, in politics and particularly in foreign policy, I thought it was essential that faith leaders and Ministers were brought together from across the world to explore the positive role faith can play.
For me it's simple arithmetic. More than eight in ten people in the world identify themselves as having a religious faith. And for those who do not, the importance and power of religion is still widely recognised. So to tackle this problem, faith needs to be a positive part of the story.
Faith can inspire, drive and motivate good works.
Religious faith for those who believe is undeniably a powerful informer of their lives. It gives them hope. It guides their outlook. It commands their good works.
You have led communities for centuries. Before, during and after conflicts.
Faith leaders are uniquely placed to influence, to challenge and to transform social and cultural norms.
But in the spirit of an honest and frank debate, and reflecting the practical approach that we need to take today, we cannot avoid the fact that faith leaders have also been part of the problem. We have seen sexual violence used in conflict, and those with faith, and those who lead faith communities, have not done enough to condemn what they have seen. Survivors have been allowed to become victims for a second time, when communities have judged and rejected them. Perpetrators have been permitted to get away with their crimes. None of us has, I think, done enough to fulfil our religious responsibilities to love and to protect the people who have suffered so much.
In yesterday's hugely successful fringe event, organised by the NGO coalition We Will Speak Out, civil society and faith leaders came to some clear conclusions.
Faith communities have a huge role to play.

Faith leaders have a huge role to play.

And faith institutions have a huge role to play.
And they called on us, at this ministerial session, to find new ways for faith groups and governments to work together.
So today let us focus on practical steps. What lessons can we draw from campaigns that have already taken place? How can faith leaders be provided with the material to help support survivors? How can we make the cultural shift which moves the stigma from survivors onto the perpetrators of these horrific crimes?
Faith leaders can encourage all in their communities to speak out – to make clear that it is only a weak or inadequate person who abuses women and men. It is not a sign of strength, it is a sign of their ultimate weakness.
Survivors must not be shunned at the moment when they need the support of their family, community and the support of their faith the most.
Let's be clear, we must seize the opportunity presented to us today. Each one of us around this table, Ministers and faith leaders must help to create a seismic shift in how Governments and faith leaders work together on this issue.
And in doing so it will mean that, in the future, any man in any conflict-zone will know that if he commits, condones or commands sexual violence he will face not only the full force of the law but also the full force of religious leaders and communities everywhere.
Finally, on a personal level, there is a famous saying about behind every successful person there is a strong supportive partner. There is a parallel with leadership. It takes leadership to stand up and speak out against sexual violence. But it takes a great leader to not only speak out, but to support the survivors. I hope our session today will help us encourage great leadership, between faith leaders and government.
Published 12 June 2014