The next steps for the Employment Law Review
Speech by Jenny Willott at the Westminster Employment Forum seminar on the Employment Law Review.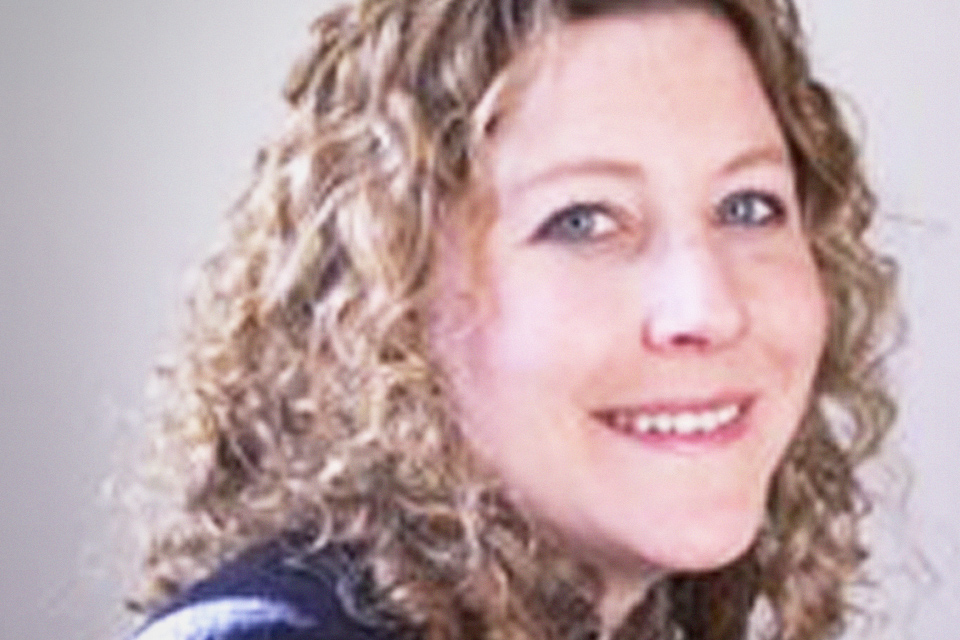 Good morning everybody and thank you very much Penny.
It's very nice to see you all this morning and apologies if I'm a little bit on the croaky side.
I've been asked today to update you on the progress that we've made in reforming employment law but before that I just want to take a moment to sort of consider a little about the labour market at the moment and the position that we're in. People are getting jobs and compared to this time last year, an extra 459,000 people have jobs and a record number of people are in work, it's over 30 million people. We now have a higher employment rate than the United States and the Eurozone average and if we examine the increase a bit more closely, there's more good news as well because unemployment is falling, there are more older workers staying on in the labour market and youth unemployment, although it's high, is falling as well. So that's the context that we're looking at.
So I think it's fair to say that the labour market is working, businesses are hiring and people are finding work and positive employment data is becoming a feature of the economic recovery and I think one that we didn't all necessarily expect to see at the beginning of the financial troubles a few years ago.
At the start of this Parliament, the Coalition committed to reviewing all areas of employment law. We wanted to remove perverse incentives and barriers to employment and we wanted to reduce a lot of the complexity, and I know that many people in the room today have been involved in that process, contributing expertise and responding to consultations and so on, so thank you for your continuing advice and help with that process.
Our aim throughout has been to ensure that we have a labour market that is flexible, effective and fair.
Flexible, to ensure that red tape and complexity doesn't get in the way of employers creating new jobs or allowing managers to manage people; and so far we calculated that de-regulation and simplification has produced just over £100 million of net savings to business, so a really significant amount of money.
We want it to be effective so that individuals and employers are able to adapt the working relationship to better suit them. That might be a carer using flexible working to better balance work and their caring responsibility which is something we've heard about in the news today with some of the work that's come out from 'Opportunity Now'; or something else, for example we're introducing is shared parental leave which means that parents have more flexibility over child care in the first year so they can both continue their careers.
The final element is underpinning all of this with a fundamental fairness which means having fairness embedded in the law, so for example with the national minimum wage. And it also means enforcing it so that individuals really can rely on their employment rights, but fairness for employers as well so that no employer should be undercut or put at a competitive disadvantage by another employer exploiting their workforce. So the fairness works both ways.
We are ¾ of the way through the Employment Law Review now, and there is more to do, but we have achieved an awful lot so far. We have:
removed the default retirement age
we've reformed the Employment Tribunal system, we've made settlement agreements easier
we've introduced a 12 month pay cap on unfair dismissal compensatory awards
we're bringing in, as I said, shared parental leave which is a very new and radical approach to how parents care for their children.
We've enabled ACAS to introduce early conciliation which you've just been hearing about in the previous session and we've enabled employment tribunals to award financial penalties for those employers that do not pay up.
I just want to say a little bit more about shared parental leave - it sounds as if I'm banging on about it a bit but I'm really proud of the fact that the government's bringing it in and I think it's really important. It will send a very important message about a father's role in caring for their children and a woman's value both in the workplace and in the family. And in the long term it will enable women to have more choice over their career progression and allow parents more choice on how to arrange childcare and give father's a real chance to take more responsibility for their children when young.
I speak as a parent of small children and I know that getting the balance right can be extremely challenging and I think enabling couples to make decisions that better suit their own family is extremely important. Shared parental leave will be available from April 2015, so that's coming in. But we're also extending the right to request flexible working to all employees from June this year. These two reforms allow employees and employers to agree patterns of working that suit them and in the longer term will help us shift towards seeing flexibility as the norm rather than the exception and I think that's something very important that the government wants to see happen. And I think in the long term the changes will make, as I said, a real difference for fathers and for women being able to maintain and improve their position in the labour market because we still see women dropping behind men as they progress further up in part due to career breaks for having children.
Another issue that we've been working on is zero hours contracts, an issue that gets lots of people worked up. The consultation on the use of these contracts is now closed and we received over 36,000 responses to the consultation. My officials have the significant and unenviable task of analysing those answers, but to get 36,000 responses to a consultation is just staggering and I think it just shows how strongly people feel about this issue. But I also think that the public debate has begun to recognise, and it's been an interesting switch I think, that zero hours contracts can be seen in many occupations and by no means only in lower paid work either. I think there is more of an acceptance now that zero hours contracts do have a role to play in the labour market but they must be used fairly and both parties must understand the contract and those are the issues that we will be examining in the next few weeks and we will be issuing our formal response to the consultation in due course.
Some of our most recent progress under the employment law review is on whistleblowing which continues to be in the public spotlight as well. We've undertaken a thorough exercise to seek views and evidence as to whether the current legislation needs to be strengthened. We will be publishing our response very shortly that will announce a number of measures that we'll be taking to improve the way that the legislation works. But the call for evidence that we put out, it was actually very interesting, it identified a number of tensions that affect the way that whistleblowing is handled. Firstly there is an expectation that the law provides protection for whistleblowers when in fact it provides a remedy when there's a workplace dispute as a result of an employee blowing the whistle, so the expectations and the reality of the law don't necessarily always match up.
Secondly whistleblowers expect the legislation to resolve the issue that they have reported as malpractice when in fact it's not in the power of the legislation or the Employment Tribunal to do this. So the actions that we will be announcing take account of those tensions and we'll try to address some of the issues that they cause and again I'm sure there are people in the room who've contributed to that call for evidence, so thank you for your assistance with that as well.
We will shortly be announcing the response and we will be announcing a package of measures to strengthen the role of whistleblowing as a force for good in organisations across the country and to try and make sure that we harness the power of good whistleblowing to make better use of it in the economy.
You will no doubt have noticed as well the media attention a few weeks ago on the analysis of the impact of migrants on the UK job market, the so called 'Displacement Report'.
It's a serious and robust piece of work which showed the scope for cross governmental collaboration on labour market and employment issues even when the departments and Ministers don't always agree on the detail, but the central conclusion of the report was that when times are good migrants don't displace UK workers from jobs. And the most recent employment figures bear that out as well; 396,000 new jobs were created last year and only a small proportion of those went to migrants.
My department, the Department for Business, has a key role in managing migration and I think it's often underestimated. By making our young people competitive in the jobs market through training, skills development and higher education and so on, we reduce the UK industries reliance on migrant labour and through enforcement of the national minimum wage; we ensure that UK workers are not undercut. Migrants however do bring skills that we need, new ideas that we can develop and new approaches to work which we can learn from as well. They're twice as likely to start a business as UK natives and their companies are responsible for 1 in 6 jobs, so they play a really important role in the economy; from Cafe Nero on the high street to Last FM in the digital world. Many of the UK's recent business successes have been founded or co-founded by migrants. So while I appreciate that change is not always easy and successful integration of migrants into communities is really, really important, we must ensure as well that businesses, innovation and ideas of the future are not lost to the UK by clamping down too hard.
So in terms of planning future work for the Employment Law Review, firstly we're looking at an enforcement of employment law, several parts of government are involved. HMRC is involved on the national minimum wage, the Home Office on migration, Employment Tribunals for individuals and we want to understand the interactions between each of these and the lessons that we can learn on the most effective way of ensuring that employers and individuals can enforce their rights.
Secondly, although we have as I said at the beginning, record levels of employment, we mustn't lose sight of challenges of giving all groups the best opportunities in the labour market. There is an ongoing issue with youth unemployment which we really need to tackle. My department is leading on apprenticeship policy and ensuring that the national minimum wage supports young people into work. We are seeing progress but there is further to go on that as well. And our ageing population means that we need to find more ways to allow individuals to extend their working lives and this is going to become more of a feature of the jobs market in the future. Flexible working is going to play an important part in that, enabling flexible phased retirement spread out over a longer period of time and I think that's something that older workers definitely want to see and want to be able to do.
Thirdly, we're looking at how can we ensure that individuals have the best chance of moving onwards and upwards in their careers as well. Social mobility and career progression are both key challenges for us and I want to ensure that we're doing all we can to equip individuals to compete and develop within their careers, not just to go in at the bottom but to be able to progress.
But before we tackle those challenges, the next twelve months will be about delivering our existing reforms. We need to communicate and raise awareness of regulatory changes, particularly on shared parental leave as that comes in and I would welcome your support in communicating these changes to your client groups to make sure that we are getting the messages out there and people understand what changes there are and what it means for them. And alongside that we'll be looking to identify the future challenges in the labour market, some of which I've set out but as the labour market changes and grows with the economy, we may start seeing new trends that we also need to start identifying and start looking at as well.
So I would welcome your views on what you think those issues may be as well and thank you very much for listening today.
Published 21 May 2014