Speech
The new UK Competition and Markets Authority – what does it offer to Scotland?
Speech to the Scottish Competition Law Forum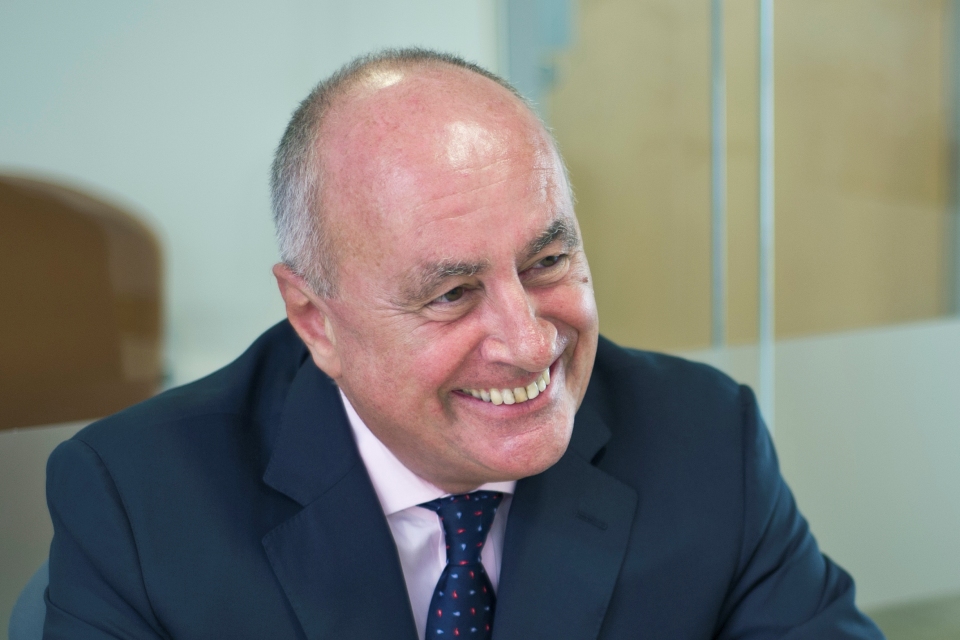 Introduction
May I start by expressing my thanks to MMS and the Scottish Competition Law Forum. It is a great pleasure and privilege to be able to talk to you at this early stage in the creation of the new Competition and Markets Authority, and to engage with this energetic group of competition experts. Having spoken to Philip Collins and others who have presented to the SCLF in the past, I am well aware of the combination of enthusiasm and experience you bring together in SCLF. I was therefore very pleased to accept your invitation to set out our plans and to hear your ambitions tonight.
It is also a great pleasure to be back in Scotland. As our names suggest, both Alex Chisholm and I have Scottish blood flowing through us. My father was born right at the end of the nineteenth century not far from Stirling. He and his Scottish parents moved to London when he was four. Family legend has it that my grandfather, a headmaster, moved south in protest about some aspect of the Scottish education system. But given the superiority, then and now, of the Scottish education system over the English – and I have to declare that both my sons were educated in Scotland and are graduates of fine Scottish universities – I now think that the truth may be somewhat darker, though I choose not to delve more deeply into the past.
So at this point in time, the CMA is made entirely of people of Scottish origin. I cannot assure you that this will remain the case as we build out the organisation, drawing mainly from the OFT and Competition Commission. But as I will come to later, what I can assure you is that Scotland's concerns and interests will be clearly heard and well regarded, along with those of Wales and Northern Ireland.
I would like to talk about our emerging vision, strategy and direction for the CMA. I say emerging, for it is early days and ultimately these will be matters not for Alex and me alone but for the full Board of the CMA to determine and the Board is not yet in place – we interview for the NED positions later this week and the executive positions in a month or so. So what I will say this afternoon is an early take on our direction of travel – and we welcome this chance for discussion with you and feedback, since this will help to shape our plans.
I am, of course, an economist, not a lawyer, but an economist who has been very fortunate to have enjoyed a very wide-ranging and varied career in academia, business and government. For most of my career, I have worked at the interface between government and business, interpreting government to business and business to government – all too often non-comprehending. And over the past twenty years, I have been involved in almost all aspects of the competition regime, on one side or the other. That experience is proving very valuable in the task that we are now engaged in. I am also unusual as an economist in having a real feel for the way organisations work, having observed a very large number and wide range of organisations close up and intimate in my business school career. That too is useful as Alex and I set out to take the best from the OFT and Competition Commission and add a few genes to create a world-class high-performance organisation which will be more than the sum of its parts.
Both Alex and I have the same underlying aspiration for the CMA: we want to create a single, more powerful advocate for competition, influential both in the UK and abroad, and to enable the more efficient and effective use of public resources. To do this we intend to build on the strengths of the CC and OFT as well as capturing all the benefits of reform such as new powers and new ways of working, both of which promise to inject renewed energy into the competition regime. If we are successful as we intend to be, then the reforms to the competition and consumer regime introduced by the Enterprise and Regulatory Reform Act 2013 will prove to be, if not a regime change, most certainly a major enhancement of the regime.
We are committed to pursuing cases even more effectively; speeding up our work; and further improving the robustness and quality of our decisions. But success will be about relationships as well as process and we aim to be responsive and focused on what matters to people and to businesses, making the best use of the wide range of intelligence available to us.
Before moving on to talk more about specifically Scottish aspects, I'll briefly explain how our aims will come together in practice. There is a whole lot to do and a very clear deadline of April 2014 to achieve it all by.
Our vision
Although our mission statement remains a work in progress, we already have a clear sense of purpose and that is to be effective in protecting consumers and making markets work better. The UK Government has undertaken a fundamental reform process and there is a clear set of expectations of delivering a faster, more responsive regime that maintains focus on what matters to people and businesses today.
There is much we plan to do to deliver the government's intended results across the full range of our portfolio but first I think it is worthwhile to quickly scan what that portfolio contains.
Consumer work will continue to be a central element for the CMA and we intend to maintain a focus on the synergy between consumer and competition issues. As part of the Consumer Protection Partnership we will agree with our partners how to best target our resources, and that will apply to issues arising from Scotland or England, even though there are different arrangements for our partners in Trading Standards in the different nations. We will take cases that follow our market studies and provide education and advice where we are best placed to do so and we will collaborate with the principal suppliers of advice and education which, as you know, are now the Citizens Advice Service. We will also take the lead in enforcing UTTCR's legislation.
On mergers we will take a rigorous approach to analysis, carry it out within reasonable time-frames to provide a quicker overall process, aim to avoid excessive information or research requirements, be more open with parties about our concerns, and ensure that we maintain the separation of phases 1 and 2.
On CA98 our aim is to secure a steady stream of successful enforcement actions and ensure these cases are well chosen, well managed, sufficient in number and variety, and completed with appropriate pace and transparency.
On market studies, our watch words for the use of our new powers of investigation are "proportionate" and "well-directed", "efficient and timely". We will need to keep a clear distinction between the two phases of investigation, and we intend to preserve the Panel system for the governance of such studies.
On cartels, we welcome the reformed offence in the Act, particularly the removal of the dishonesty test. And we look forward to making the enforcement of the law in this area much more practically effective. I know that in this Forum you have discussed – and perhaps regretted – some of the features of the current regime and I am sure you will join with the CMA in seeking to make the most of the new tools.
I should also highlight some of the immediate tasks in setting up the CMA and managing transition. We are undertaking a thorough review of decision-making to reflect the changes to the law, the creation of a single authority and the improvements we want to make. As you will appreciate, secure and transparent governance arrangements are critical for the effectiveness of this new regime. And we are looking hard at the structure and working methods that will deliver the best of a combined agency.
There is also a major exercise underway to produce the key guidance that will need to be in place before launch. Over the summer you will have the chance to respond to consultation on 14 pieces of new guidance and I very much hope you will be able to contribute.
We are also committed to developing a strategic approach so that we stay closely in touch with the issues that really matter in the economy today - one of the drivers of reform much discussed in the debates on the legislation. We have ideas about how best to keep a close eye on economic developments so that we can spot new competition and consumer issues, monitor key trends and factor these into our decision-making on priorities.
CMA and Scotland
The role of CMA will be to ensure markets are working well throughout the UK. This means applying our powers where problems arise, whether in more narrowly bounded or local markets or in those of broad UK significance.
I tend to believe that the same considerations should be brought to bear for markets in Scotland as elsewhere. The economics are the same after all. More competitive markets mean firms are under more pressure to innovate, consumers gain more choice, better products and lower price, and consumers are better informed and empowered, thus driving competition by demanding and buying the products they want. And the link between competition and growth that is confirmed by a wealth of evidence - especially around direct incentives to innovate - applies to all parts of the UK, even if the priorities for growth and the mix of enterprises are varied. Indirectly too competition contributes to growth through opening up markets and defending against protectionism.
In my view Scotland should have the benefit of these effects. Therefore the CMA intends to set itself up to make the necessary connections to respond to concerns from Scotland, to advocate for the new regime and to facilitate joint working with partners among the economic regulators, trading standards and others. It is too early to say exactly how we will organise our representation but I know from the OFT experience, and from my involvement with OfCom in the past, how essential it is to have people on the ground involving themselves in the Scottish issues and being close to stakeholders like yourselves.
Where there are distinctive arrangements in the Scottish jurisdiction, the CMA will wish to deal with them effectively. The arrangement in place between the OFT and the Crown Office to operate a leniency programme in Scotland is an example of the kind of relationship where continuity will be to everyone's advantage.
I look forward to hearing shortly the perspective of a very senior Scottish judge on any features we should be considering about our relationship with the Scottish Courts. From what I have learnt so far about the proposed reform of the Scottish Courts, I do not see any specific ways in which the implementation of competition law in particular will be affected. But the many steps towards modernising and streamlining process may be expected in due course to facilitate more vigorous enforcement of competition law in Scotland, whether privately or by the CMA.
As I have said earlier, the CMA will wish to bring the right cases in the right way and that certainly includes creating a track record of enforcement that is recognisable across the jurisdictions of the UK. For Scottish business and consumers to have confidence in, and the appropriate respect for, the new competition regime I know it will be important to be able to illustrate how it is working close to home. We shall be alert to this in managing the case portfolio, along with other aspects of case prioritisation. I am sure you will have suggestions for us about bringing competition more alive within Scotland and enabling the CMA to make a fuller contribution to the success of Scotland's economy.
I recognise that in the context of the impending independence referendum there is already discussion underway about the essence of good regulation and competition for Scotland. Certainly I would expect nothing less than an intellectually rigorous debate in the home of the Enlightenment philosophers and economists.
Clearly there is a wide range of learning to bring to bear from the experience of the UK, of Scotland within the UK, and from other nations. I know that colleagues from the Competition Commission and the OFT have been active in informing the debate through a recent initiative by the David Hume Institute and I look forward to hearing more of the thinking of the Scottish Government when I meet Mr Swinney tomorrow.
I think it will be well understood that as good public servants we in the CMA are neutral in the discussion. And as new boys Alex and I are predominantly in listening mode. But I believe it is common ground that there are fundamentals to any sound competition and markets regime such as:
Placing the consumer at its heart
Building strong enforcement
Deploying the talent of really skilled professionals
And, yes, being independent
This is the other sort of independence and I am not being tempted to stray into politics here. But it is worth underlining the need for:
independence within the process so that, for example, there is no confirmation bias

independence from industry so that none believe they can capture this authority

independence from inappropriate political interference. And by this I don't mean ignoring political priorities. Any good competition regime must be responsive to the policy of governments. In the UK context, that means sensitivity to the distinctive policies of Scotland, Wales and Northern Ireland as well as those of the UK Government in Westminster. It does mean remaining steadfast in carrying out the duties established by Parliament and resisting special pleading whether on behalf of the producer interest or any other.

Finally, I would note the crucial need to base our decisions on independent and impartial evidence and rigorous and objective analysis. We need to maintain and build on the reputations of the OFT and CC for objective, evidence-based decisions to gain the confidence of consumers, business and the investors that we need to contribute to further growth in an economy such as Scotland.
From what I have said, you will see that we have a huge opportunity to make the Competition and Markets Authority a world class, high-performance organisation making a major contribution to economic progress through the rigorous application and enforcement of competition and consumer policy and law. Over the next few months, we will be making many decisions that will be key to the successful delivery of that objective. So your suggestions and comments today will be very timely, so I look forward to the dialogue, today and over the months and years to come.
Published 5 June 2013