Oral statement to Parliament
The Future of Employment Law
Norman lamb tells the CIPS why the government is changing employment law to benefit both businesses and employees.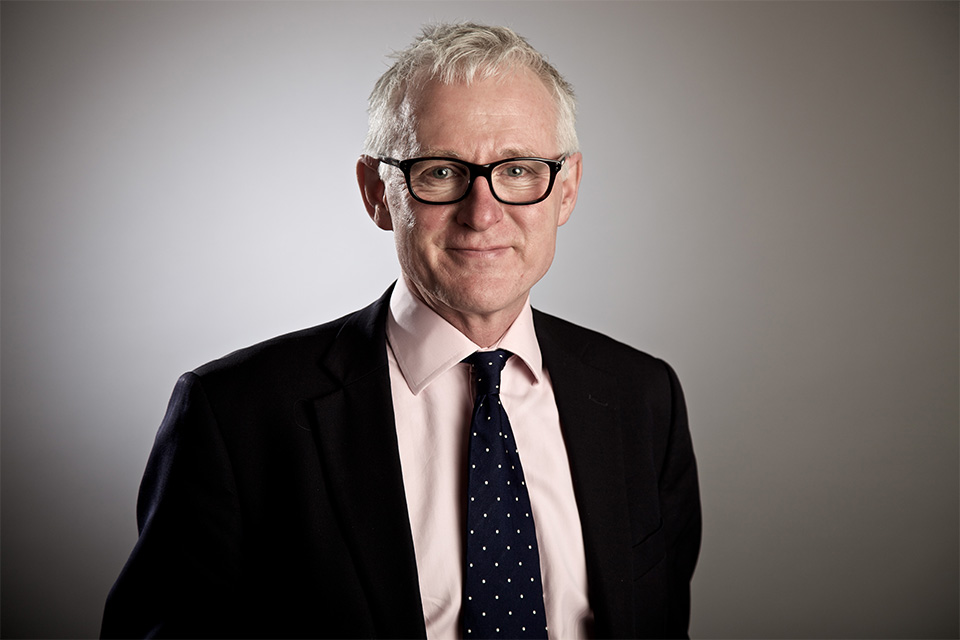 Thank you for asking me to speak today. I'm sorry I can't be with you in person, but the Enterprise and Regulatory Reform Bill is currently passing through Parliament and I have to be at today's Committee session to debate the Government's plans for reforming employment law.
I'd like to begin by paying tribute to the fantastic work the CIPD does to foster high standards in HR management. In a former life I was an employment lawyer and I spent a lot of time working with excellent HR professionals.
Unfortunately, you don't always get the recognition you deserve, but your work helps to underpin the success of the UK economy in a very real sense. Investing the time and effort that's required to nurture positive relationships between employers and employees - as all of you do every day - generates real benefits for a company's bottom line.
Analysis by Aon Hewitt, for example, found that organisations with employee engagement levels above 65% outperformed the total stock market index, and posted total shareholder returns around 22% above average. This indicates that companies which recruit well, treat people properly and invest in developing their employees' skills will reap the rewards of greater productivity.
Government reforms
But Government has an important role to play, too, in ensuring that the UK's employment law regime operates as flexibly and as effectively as possible. That's why we are introducing a series of reforms, which safeguard workers' rights while streamlining the system to reduce the sometimes onerous and unnecessary demands made on employers.
Flexible labour markets are a critical part of a successful economy. It's essential they function in a way that gives employers the confidence to create new jobs, so people out of work can get that vital first foot in the door.
However, the framework we inherited contains perverse incentives that can dissuade responsible employers from hiring new staff for fear of the costs and time incurred if it doesn't work out.
I don't want to overstate the problem - according to the OECD, the UK labour market is among the most flexible in the world - but we can't afford to be complacent, and where we can make it better we should.
Smaller businesses, in particular, have told us the fear of ending up in an employment tribunal is a real disincentive to hiring new staff. The decision to expand is one of the most important steps a growing business ever takes, so if we are serious about job creation we have to strike the right balance between security for the worker and flexibility for the employer.
That is why we have doubled the period of time a staff member must have been in post before they can claim unfair dismissal, from one year to two.
Encouraging recruitment
Just as importantly, we have to ensure that all parties have accurate information about their current rights and responsibilities. No employer should be put off recruiting new staff because of misconceptions about the obligations they would be taking on.
This is the reason we launched the Employer's Charter, a simple one-page document that sets out for employers the rights and options they have for dealing with various staff management issues.
We have also launched an online toolkit for first-time employers which provides a guide to their obligations. It includes information on setting pay, getting the right insurance, understanding tax requirements, and checking a new employee's right to work in the UK.
Ending the employment relationship
It's important to remember that the vast majority of businesses treat their staff with respect - it is in their commercial interests to have motivated staff and a culture of mutual respect in the workplace.
Inevitably, however, there will be times when it becomes clear a member of staff is not right for their role. And in those circumstances we want to reduce the number of disputes that go to an employment tribunal each year.
You will be aware that the Government launched a call for evidence on the concept of compensated no-fault dismissal for micro businesses. The CIPD responded to this call, and was by no means alone in highlighting the problems associated with such an approach. We are currently analysing the evidence to see if there might be a case for change, but I have to say I am not persuaded of its merits.
Nevertheless, tribunals are a costly, stressful and time-consuming process for everyone involved. So we are encouraging greater use of mediation as a means of resolving disputes.
We are setting up two mediation networks in pilot form to explore the potential benefits of this approach. And, in future, all prospective claimants will have to contact Acas before they can lodge a tribunal claim, thereby maximising the chances of an early and agreed solution. The aim is to preserve the employment relationship, wherever possible.
But where relations have broken down, we want to enable all parties to reach an agreed solution, at an earlier stage. Settlement Agreements will allow for no-fault arrangements without the fear that the deal, or the discussions around it, can subsequently be used as evidence of unfair dismissal in a tribunal claim.
We will provide employers with model letters, templates and guidance enshrined in a Statutory Code of Practice to encourage the use of Settlement Agreements. However, I want to be clear that no employee can be forced out - agreements will only be binding if they are genuinely voluntary.
Employment tribunals
Unfortunately, however, there will always be those cases that cannot be settled through negotiation. Even in these instances, we believe there is substantial scope for improving the current unwieldy, expensive and delay-ridden system of employment tribunals.
The average claim now takes 24 weeks. No wonder some employers, especially smaller firms, choose to settle rather than sacrifice the time and expense required to defend themselves.
So we are introducing a range of measures to streamline and speed up the tribunals system.
Judges can now sit alone in hearings for unfair dismissal cases, rather than having to convene a tripartite panel. Witness statements no longer have to be read in full at a hearing.
Judges can award costs of up to £20,000 to either party. And judges can order the claimant to pay a deposit of up to £1,000, where they consider that claims have little chance of success.
In addition, the Government has consulted on introducing fees for Employment Tribunals. For those with a genuine claim, fees will not be a barrier to justice. But their introduction will encourage claimants to consider their cases carefully, leading to more realistic expectations for individuals and greater certainty for employers.
These tribunal reforms will mean that employers can once again have the confidence to hire the staff they need to grow and thrive. Of course, that doesn't mean that all the issues associated with being an employer have been solved at a stroke.
Europe
Much of the UK's labour law originates in Brussels, so we are examining whether there is scope for removing or simplify laws that implement European Directives.
As part of this work, we have been examining the rules governing collective redundancies. Lengthy consultation periods are not always necessary, and cause stress, uncertainty, and low morale for employees. Businesses also need flexibility to react to changing market condition. Moreover, it' clear the UK is out of kilter with most other EU countries, with a much longer consultation period
We have just launched a consultation on a set of proposals, which include developing a new Code of Practice and reducing the minimum timescale from 90 days to 30 or 45 days. Any changes will be implemented from April 2013.
We are also reviewing the TUPE Regulations, which preserve employees' terms and conditions when a business is transferred to a new employer. These are complex rules. But we want to see whether we can make improvements whilst remaining compliant with the Acquired Rights Directive. We are currently analysing responses to our call for evidence and will respond soon.
More broadly, we are working hard to ensure proposals from Brussels do not jeopardise the UK's growth prospects. That includes taking a close look at the existing EU rule book.
An obvious example is how the European Court of Justice has interpreted the Working Time Directive. Most employees do not seriously expect to be given extra annual leave if they happen to fall ill while on holiday. But the court has ruled they have this entitlement.
Decisions of this sort merely pile more burdens on employers and hamper their ability to expand and create new jobs. At a time when businesses are already feeling the pressure this is not a sensible way forward.
So, as a Government, we are determined to do everything we can to help businesses grow and create new jobs and new economic opportunities.
Modern Workplaces
This same commitment- helping people to find work and keep it - also underpins our plans to extend the right to request flexible working, and to modernise maternity leave so it becomes shared and flexible parental leave.
Family life has been transformed in recent decades. Most women now go out to work and men shoulder more of the duties at home. As roles and responsibilities have changed, our lives have become increasingly complex.
These reforms will help millions of people juggle their commitments at work with their responsibilities at home. They will also ensure employers are able to recruit from the widest possible pool of talent.
This was also the thinking behind the decision to abolish the Default Retirement Age, doing away with the outdated notion that anyone who reaches the age of 65 has nothing to contribute economically.
Inflexible rules that fail to keep pace with the profound shifts we have seen in society serve no one, least of all employers.
Conclusion
Now, I am conscious that I have focused on legislative changes in my remarks today. But I'd like to finish by emphasising that this is just the beginning. We want to see a wider change in the employment relations culture in this country.
A culture that establishes dialogue rather than confrontation as the norm between employers and employees. That trusts people to do the right thing rather than relying on regulation to deal with every single issue that may arise. And that ensures businesses have the confidence to hire the talented and committed workforce they need in order to thrive.
We still have a way to go to get there. So the expertise of the CIPD and its members will be invaluable, as we work together to modernise employment relations and fuel the economic recovery we are all striving to achieve.
Thank you.
Published 3 July 2012