Tackling online jihad: Pauline Neville-Jones's speech
This speech was delivered at Wilton Park on 31 January 2011. This speech is as written, rather than as delivered.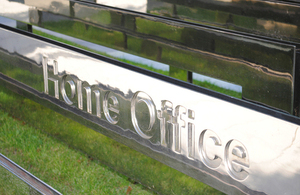 Ladies and gentlemen it is a real pleasure to be at a Wilton Park conference with such a distinguished international audience. The theme of this conference is Tackling online jihad: understanding the issues and how to respond?
This fantastic setting provides an excellent environment for leading opinion formers and policy makers from a range of countries to discuss the best ways to deal with key challenges in this area.
Let me begin by examining the nature of the terrorist threat and the role played by the internet. We are faced with a clear and proven threat to our national security. A loose network of terrorist organisations, centred around Al Qaeda but made more complicated by the existence of a number of disparate and autonomous groups, has a track record of planning and executing attacks, sometimes with devastating effect. This threat is underpinned by a larger group of potential sympathisers in the UK and other countries around the world whom these terrorist groups seek to recruit to be activists in their cause. Maintaining and radicalising these sympathizers, and coordinating the work of the various terrorist groups where possible, is central to Al Qaeda's approach. Increasingly, the key resource that links these people and supports this approach is the internet.
Just like ordinary citizens, terrorists use the internet for a variety of purposes. Its ease of access, provision of an almost instant flow of information, ability to reach global audiences and lack of regulation in some areas of the world makes its use as a logistical, publicity and recruitment tool, inevitable.
We have observed the internet being used for:
1. Propaganda
2. Research into targets and techniques
3. Recruitment and Radicalisation
4. Cyber-attack.
The threat is diverse. Not only do terrorists use the internet for propaganda, providing supposed Qu'ranic justifications for their activities and commentaries to persuade others of their view, they also use it to share information about weaponry, armaments and training, as well as approaches to the taking of hostages, kidnapping and assassination. As terrorists diversify their techniques and shift geographically, the range of tools available to them widens and opportunities for differing forms of terrorism, including cyber-attack increase. 
Propaganda
The internet has enabled networks of terrorists to spread their propaganda. High quality international jihadist messaging has contributed powerfully to the sense of a single, global terrorist campaign on the part of otherwise separate groups with disparate interests. As we have seen from Al-Qaeda's recent investment in their Inspire magazine - in English and aimed at Western audiences - propaganda invoking violence and teaching bomb making techniques is disseminated professionally and interactively. It is up to governments worldwide to limit terrorists' ability to distribute propaganda and to facilitate challenge, not just by government-not always or necessarily the most effective actor anyway-but from all parts of society.
Research into targets and techniques
The internet is an unparalleled research tool. It can be used to show how to commit acts of violence, and where to attack. Training material pertaining to techniques and potential targets is readily available and more is shared in extremist forums everyday. This not only provides advice and guidance, but also sanctifies a course of violent action. Let me make clear: though attribution and pursuit is often difficult, those who use the internet as a means for attack planning in any of its forms will not be exempt from challenge by law enforcement agencies in this country.
Radicalisation and recruitment
Terrorists use the internet to sustain the process of radicalisation once begun, using communication targeted at vulnerable people.  Such communications strengthen indoctrination, exploit grievances, generalise from the experience of disaffected people and affirm the rightness of their convictions by repeating falsehoods. Our commitments to free speech are clear. But those responsible for the radicalisation and recruitment of vulnerable individuals will be opposed by civil society and, where they infringe our liberal laws, will be pursued by our law enforcement agencies.
Exposure to radical or extremist material on the Internet will not necessarily by itself cause a person to be radicalised. In most cases personal interaction is a component part of drawing individuals into violent extremist networks. But this is not invariably the case and recent cases have caused us to look again at this assumption.
Future trends
You will be aware of the case of Roshonara Choudhry, the 21 year old student who was jailed for life for attempting to kill MP Stephen Timms as revenge for his support for the Iraq war. What is unusual about this case is that she appears to have acted alone without links to any extremist groups. It has been suggested that she 'self-radicalised' after watching hours of extremist videos. We do not know if this is an indication of future trends or an exception to the rule but we must remain alert to it.
Other cases such as Fort Hood, Detroit and Sweden are also lone-wolf examples where the internet played a supporting role. Lone-wolf attacks, such as these, are encouraged by Al Qaeda and its affiliates. 
Al Qaeda's Inspire magazine gives advice on how to plan independent terrorist attacks and it encourages separation from violent jihadist groups in order to decrease the chances of detection. This points to a possible future increase in smaller scale attacks which are, however, exceptionally difficult to predict or disrupt and which can destabilise public confidence in precisely the way their perpetrators intended.
Cyber-attack
There is also a risk, likely to grow over time and which we monitor closely, that terrorists will develop serious cyber-attack capabilities: by this I mean the ability to commit acts of terror by hacking into critical infrastructures and online systems.
In some form, a cyber-attack attempted by terrorists, if not inevitable, is of so great a likelihood that we bear it in mind in developing operational capabilities.  Therefore, our commitment to defend against cyber-attacks includes both an increase in capability provided by the Government's National Cyber Security Programme as well a full range of ongoing counter-terrorism activities.
Our approach
The UK Government understands the evolving threat posed by extremists' use of the internet, and the importance of taking a holistic approach. 
We need to ensure:
that we can gather evidence for prosecution from terrorist use of the internet
that terrorists find it hard to exploit the internet for radicalisation and recruitment
that terrorist propaganda and narrative is countered online
terrorists find it hard to conduct cyber-attacks
Delivery
Our approach engages government, international partners, parts of the private sector and academia, and calls on communities and civil society to challenge terrorist content on the internet. To deliver this approach effectively, we need to work in partnership together.
Law enforcement agencies
The British Police are in the front line in protecting the public from terrorism. They pursue and prosecute unlawful use of the internet whether terrorist, financial or other and we intend to strengthen their capability to do so.  As part of their work they have launched the Counter Terrorism Internet Referral Unit: a central unit to which the public are able to refer websites that are hosting terrorist material. The unit is still in its infancy but by enforcing legislation within the Terrorist Act 2006, forging relationships with the internet industry and working with the public, the CTIRU has achieved the removal of terrorist material from a number of websites. We hope to see the amount of material removed grow in the coming months as we promote the unit and the referral tool.
We assess that there is very little harmful extremist material routinely hosted within the UK.  But we want to make sure this gets to zero - and stays there.  I know many nations represented here share the same objective and I hope we can work together to obtain the cooperation of ISPs which host extremist material to decline to do so.  We find that ISPs respond to complaints from their customers more willingly than to complaints from governments.  I hope this conference will discuss this issue.
Domestic and international digital engagement
We work to support moderate voices online and encourage presences online of influential moderate viewpoints both here and abroad. The Foreign Office's Digital Diplomacy team and officials at Posts, work through a range of digital media to promote British foreign policy and understanding of life in the UK, engaging openly and seeking to address misunderstandings. 
Again this might be a topic for further discussion. I am sure that we can learn from each others' experience of arguments that carry weight and those which are counterproductive.
International
The internet is a global phenomenon that demands an international response, and therefore our work with international partners forms an integral part of our strategy. In 2006, the General Assembly of the United Nations unanimously adopted the UN Global Counter-Terrorism Strategy. It united all 192 Member States with a resolve to combat the scourge of terrorism.  Earlier this month, the UN Counter-Terrorism Implementation Task Force convened a conference in partnership with Naif Arab University for Security Sciences in Riyadh, Saudi Arabia, which focused on how the internet can be used to counter the appeal of extremist violence. It provided an excellent avenue for international collaboration and has resulted in several firm proposals for new initiatives.
International co-operation is crucial in the fight against terrorism and we welcome UN activity in this field. There is much to be learnt from other countries' approaches to the removal of extremist content, building capacity for civic challenge, and rebutting distorted violent ideologies. The EU is an example of a group of nations and peoples which can bring together political, financial, judicial, police and diplomatic means, all of which have a role to play in the fight against terrorism. 
For example, the Dutch government has adopted a new code of conduct for the removal of extremist content. Nigeria and Saudi Arabia have extensive counter-ideological programmes.
In Singapore, a group of volunteer religious scholars, the Religious Rehabilitation Group, have launched a website which acts as a repository for arguments that rebut violent extremist teachings and beliefs. Similarly the Malaysian Prime Minister recently called for a 'global movement of moderates' from all faiths to marginalise extremists from all religions.
A key challenge governments face is whether to intervene to remove extremist content, or leave it uncensored to protect freedom of speech laws.  In some countries, domestic legislation not only inhibits take downs but protects those who are hosting the relevant sites. Other countries are committed to the use of the Internet for the pursuit and monitoring of terrorist activity, rather than preventative approaches.
UK support for Freedom of Opinion and Expression is based on the international standard of Article 19 of the Universal Declaration of Human Rights. And by ratifying the International Covenant on Civil and Political Rights, the UK has accepted - and will champion - international legal obligations to promote and protect the right to Freedom of Opinion and Expression. But we will also champion the responsibilities outlined in that Covenant. 
It is in the light of differing national approaches to some of the key issues involved, that in the UK, as I mentioned, we are beginning to find that action by the general public is an important and in many ways more powerful component in action to express society's disapproval of extremism and violence, than that of government.
Private sector
Working with the private sector is also an important element of our approach. I think it is fair to say that overall industry has demonstrated consistently its sense of corporate and social responsibility. For example, Google, present today, has recently introduced a new referral flag on YouTube for content which promotes terrorism. We welcome such action and will work closely with all industry partners in support of similar initiatives going forward.
In this area, we will continue to engage with, and draw on the expertise of industry associations (such as the Internet Service Providers Association who are present today), internet service providers, accreditation bodies, content providers and filtering companies.
Academia, Think Tanks, NGOs
There are experts here today from academia, NGOs and Think Tanks, who have studied how the internet and associated social media have transformed how we interact as individuals and communities. Their expertise and research is exceptionally helpful in understanding the challenge we face.
We welcome the increasing interest in researching the social, technological, and demographic evolution of the internet and its use by violent extremists. We cannot afford to act on the basis of assumption and assertion.
Counter-messaging
Finally, let me reiterate that we will not let terrorist use of the internet go unchallenged. The coalition government in this country is committed to leading a strategy designed to promote the much greater integration of and participation in our society of minority groups and new immigrants.  People want and need a sense of common identity and the values it stands for. There must be positive reasons for supporting democracy. That said there is only so much government can do.
The response to radicalisation, whatever the medium has to come from the whole of society, the more people understand and oppose violent narratives, the harder it will be for terrorists to appeal with a consistent message across the internet.
And the influence of offline drivers to radicalisation must not be forgotten. What our policies must do is support and amplify moderate local voices to rebut and discredit violent extremist ideology. The internet as a channel is ideal for grassroots initiatives that facilitate individual activism. The UK government is committed to capitalising on this and supporting civic challenge.
Conclusion
In conclusion, the diversity of the threat we face means our approaches to online terrorism also need to be multifaceted in nature. Within this conference, my challenge to you is:
How do we increase our understanding of the threats and challenges posed by violent online jihad
And based on this understanding, what can we as an international community do, in all of the areas I have mentioned, to stop terrorists abusing the internet?
The second bit is the difficult part.  But we are all in need of effective, affordable and practical approaches. I look forward to hearing in due course the outcome of your deliberations.
Published 31 January 2011