Oral statement to Parliament
Statement by Edward Davey on petrol prices and the cost of living
Petrol prices, the cost of living and the European Commission Competition investigation into price fixing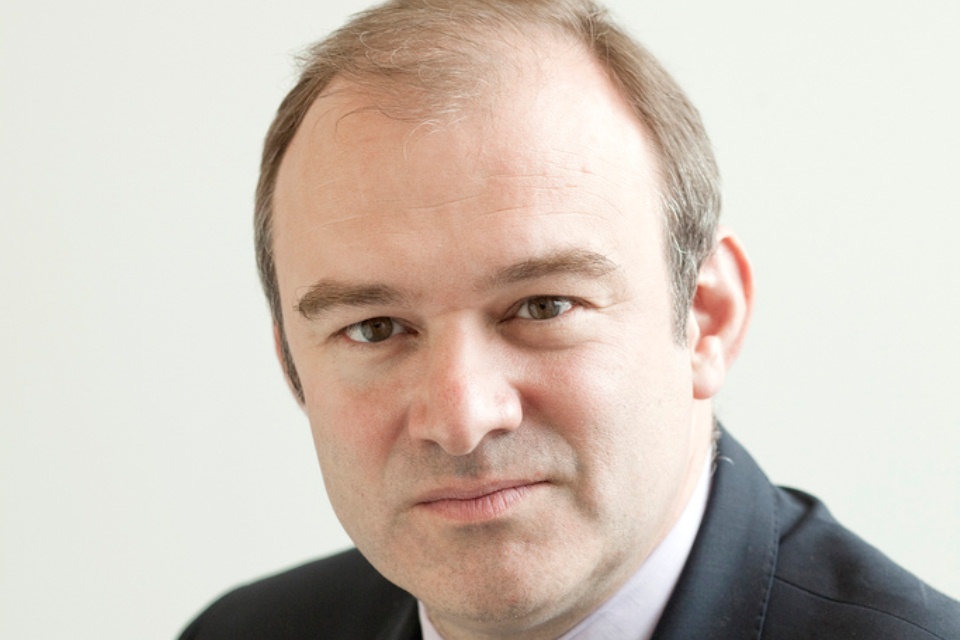 Price fixing investigation
On 14 May officials from the European Commission Competition carried out unannounced inspections at the premises of several companies active in the crude oil, refined oil products and biofuels sectors, including Statoil, BP and Shell.
The Commission has concerns that the companies may have colluded in reporting distorted prices to a Price Reporting Agency to manipulate the published prices for a number of oil and biofuel products.
Any such behaviour, if established, may amount to violations of European antitrust rules that prohibit cartels and restrictive business practices and abuses of a dominant market position.
This Government is deeply concerned by any allegation that prices for consumers could have been artificially or unnecessarily driven up. The UK Government and regulators will provide any assistance necessary to the European investigators, and we expect the companies concerned to fully comply with these investigations.
However these investigations are at an early stage and the Commission has made clear that investigation to not imply guilt until the facts are clear it would be inappropriate to comment further on this investigation.
I should be clear that these investigations are not directly linked into the allegations into market manipulation in the gas markets, which Ofgem and FSA are continuing to review.
OFT consumer bill
This Government believes strongly that it is in our mutual interest for motorists and businesses to be confident that they are being treated fairly, and that when wholesale costs come down; these reductions are passed on transparently, and without unnecessary delay. This is why we welcomed the OFT's decision to look into the market for road fuels in late 2012. At that time, the OFT did not receive evidence on the impact on pump prices of potential manipulation of derivatives market and the accuracy of reported prices of crude and wholesale road fuel that built the case for such an investigation. However, they did set out that they believe such manipulation is possible and encouraged market participants to approach the OFT and FSA as appropriate if they had evidence of such practises.
In a case such as this where there are potentially cross border issues it is more appropriate for the Commission to lead the investigation. The OFT have, and will continue to co-operate fully with the Commission to lead their investigation
This Government has taken direct action to ease the burden on motorists – due to action taken in this year's budget, fuel duty will have been frozen for nearly three and a half years, the longest duty freeze for over 20 years. The builds on previous action to cut fuel duty, abolish the previous government fuel duty escalator, introduce a fair fuel stabiliser and scrap two increases planned for by the previous government. As result of government actions, average pump prices are 13ppl lower, than if the Government had implemented the fuel duty escalator; and forecast to be 18ppl lower by the end of the parliament. Furthermore, as reported by the OFT the UK consistently has amongst the lowest pre-tax petrol and diesel prices in Europe.
In the OFT's investigation they identified an absence of pricing information on motorways as a concern and did not rule out taking action in some local markets if there is persuasive evidence of anti-competitive behaviour. Government now acting on this recommendation on increasing transparency of motorway fuel prices.
More widely, this Government's reforms of the competition regime will improve the speed, robustness and independence of decision-making in UK competition enforcement.
Creating a single Competition and Markets Authority and modernising its competition toolkit will improve markets and help consumers and businesses by providing greater coherence in competition practice and a more streamlined approach to decision making.
The Government is also publishing a draft Consumer Bill of Rights to give consumers clearer rights in law and to ensure that consumer rights keep pace with technological advances.
This will give consumers greater confidence to take up new products, switch suppliers or make online purchases.
Energy bill/cost of living
Although we can't control volatile world energy prices, we can still help people get their bills down. The easiest ways to get energy bills down quickly are to get consumers paying the lowest possible tariffs and to reduce the amount of energy that is wasted.
We are ensuring that all households get the best deal for their gas and electricity by using the Energy Bill to give statutory backing to Ofgem's Retail Market Review proposals.
These proposals require energy suppliers to move consumers on poor value dead tariffs to the cheapest standard variable rate tariff so that no customers are left behind on poor value, out of date tariffs.
They will also create a new tariffs framework - to reduce tariff numbers that suppliers can offer to 4 per payment method and to simplify them so that the market is more manageable for consumers.
Customers will have personalised information from their supplier on their bills about the cheapest tariff the supplier offers and any saving they can make by moving to this.
These proposals will put consumers in the driving seat – giving them clearer choices and incentivising companies to compete hard for their custom.
We hope that Ofgem will be able to keep to their projected timetable, which would see measures begin to be implemented from summer 2013 with full implementation expected by March 2014.
Through the Green Deal and the roll-out of smart meters we are helping people reduce the amount of energy they use so they can have warmer homes for less and lower bills than otherwise.
We know that the poorest and the most vulnerable often struggle to pay their energy bills. Through direct payments like the winter fuel payment and the cold weather payment we are helping them directly to manage their bills.
We are also determined to ensure that Ofgem has the necessary powers so that consumers do not lose out when energy companies break the rules.
Whilst Ofgem can fine energy companies up to 10% of their annual turnover for breaking the rules, unless they can agree compensation for consumers with energy companies, such fines are paid into the Consolidated Fund.
That is why we are legislating through the Energy Bill to give Ofgem Consumer Redress Order powers
These powers fill the gap and will give Ofgem a powerful weapon to ensure consumers are treated fairly.
We take very seriously any allegations of price manipulation. The Government is determined to ensure that consumers and motorists get the best possible value for money. We will continue to take the necessary action to deliver value to the consumer.
Published 15 May 2013