Speech to the Develop Conference
I'm delighted to have the opportunity to address the Develop conference today. As many of you know, I am a huge fan of the video games industry…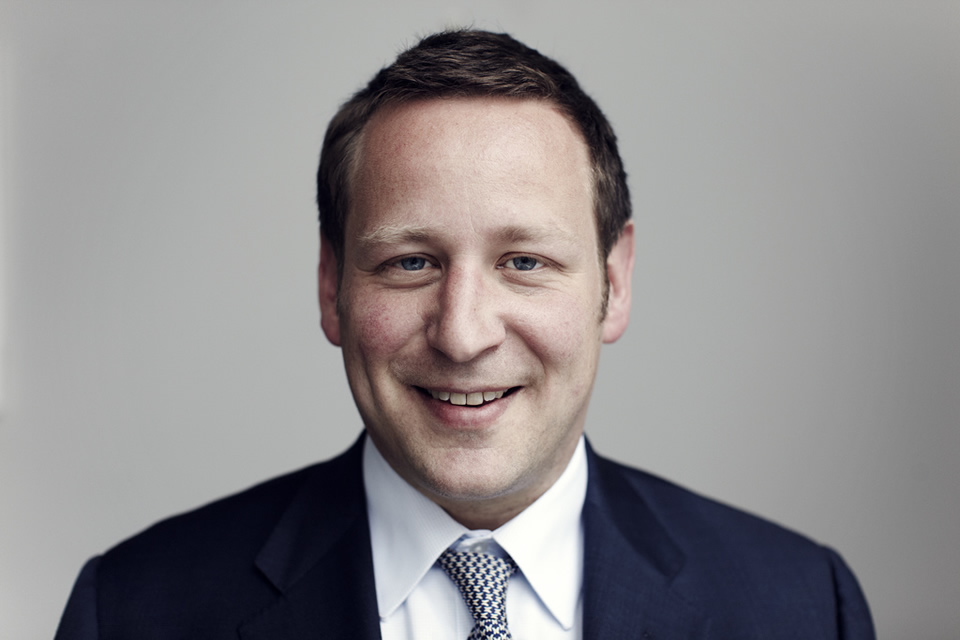 I'm delighted to have the opportunity to address the Develop conference today.
As many of you know, I am a huge fan of the video games industry.  As I have said repeatedly , the industry ticks every political box going.  It is hi-tech.  It is regional, covering the nations from Brighton to Dundee.  It attracts graduates from the "difficult" subjects such as computer science and maths, the kind of subjects we want to see more people studying at school and university.  It covers a huge range of sectors, not just leisure but also health, education and defence, to mention just a few. 
It is not just me who is a huge fan of the sector. The whole tone towards games is changing; long gone are the days when the Industry would only make the news with complaints about content, to today when my speech is being recorded by the Politics Show. They are fast becoming as central to the home as the television set itself and their influence can be seen in the way we learn as well as the way we play.
Our video games industry now generates around £2 billion in global sales.  A third of the UK population now classify themselves as gamers.
Two thirds of gamers use online gaming sites, and over a third using social networking or other non-gaming sites. Gaming is becoming more accessible to people who never considered playing games in the past
Three quarters of 16-19 year olds define themselves as gamers and two thirds of 20-24 year olds
In 2010, over a third of men and a third of women in the UK define themselves as gamers.
However, we are in danger of missing out and Britain is slipping down the world rankings.  We absolutely cannot be complacent about the challenges that faces the industry in the UK. 
So today I want to make it absolutely clear that I remain a committed champion of this industry, and will do all I can to ensure that you operate in an environment that allows you to compete with the rest of the world.
I know that many of you were disappointed that the Budget ruled out video games tax relief. However, any defeat, in my view always presents an opportunity. 
Or in this case, opportunities.
First, there is good news in the Budget for the video games industry.  George Osborne passionately believes in the power of the private sector to pull us out of recession, so there are a range of measures that will help business. 
A major package of reform to business taxation, including reducing the corporation tax main rate to 24% by 2014 and reducing the Small Profits Rate of corporation tax to 20% from 2011.
The reforms to business taxation in the Budget mean that by 2014 the UK will have the fifth lowest corporation tax rate in the G20 and will continue to have the lowest rate in the G7.
But the Budget also relaxed the IP rules surrounding research and development (R&D) tax credit schemes.  This made clear that in future it will no longer be necessary to be the ultimate owner of the IP in order to claim the credit for R & D work being carried out. This means it will be easier for independent games developers doing work for hire or working on commissions from other companies to have their innovation recognized and built on. 
In addition the Government announced a consultation reviewing the support R&D tax credits provide for innovation, based on the proposals made in the Dyson Review. I hope that the Video Games Industry will contribute to this consultation when further details are published in the autumn.  I will certainly be making the case for the video games industry.
And on National Insurance, the Government will reduce the cost of retaining and hiring staff by largely reversing inherited plans to increase National Insurance rates by 1per cent. We will also shortly announce a new scheme that will see businesses in targeted areas get a substantial reduction in their employer National Insurance Contributions.
None of this is a specific tax break for the industry. But it does offer a balanced, competitive package for business.
There is in my view a further opportunity. So I absolutely welcome TIGA and ELSPA's decision to form a committee to look again at the tax situation but I would urge them, as a first action, to review the new tax regime and support measures such as R&D tax credits etc. This is extremely timely because, as I have said, I want to see the industry make a telling contribution to the forthcoming consultations on R&D tax credits in the Autumn and the Green Paper on business finance, due soon.
So in my view we have to be more creative and look at other ways in which we can help games developers, particularly as the environment is changing so rapidly.
We need to make external Investment more attractive. I know, for example, that many in the games industry believe that the current EIS scheme could be hugely beneficial and I'd like to hope that the sector could take further advantage of it. If the games industry are in some way disadvantaged in accessing it I want to know why and how games companies might make further use of it.
But the industry doesn't simply benefit from an improving corporate tax regime.  There are a number of areas of direct support which are worth highlighting. 
The Technology Strategy Board has frequently run funding competitions for collaborative R & D projects.  Since 2004 it has awarded over £4m of funding to games projects.
The Engineering and Physical Sciences Research Council has invested heavily in video games-related activities - most recently via their £6.3m funding for the new Centre for Digital Entertainment at Bournemouth and Bath universities
NESTA also focuses heavily on video games. They have invested £450,000 in a programme to help games studios recently. And today I can confirm that Nesta will now pilot ways for games developers to work together to explore self-publishing. This includes a focus on how UK games developers can be stronger at attracting private investment to develop and retain original IP.
We have confirmed as well the £2.5m investment in a video games centre of excellence which is now under development in Abertay University Dundee. With local and European funding the total investment in this project is more than £8.5m.
As well as creating new lab space and other facilities, a key element will be a fund to help start-ups and small young companies develop new games concepts. It is a direct response to what many developers tell us is needed.  Deliberately aimed at start-ups and small young companies that are vital to the UK's economic growth.
I am delighted this morning to launch formally the new £2m fund to support games IP  run by Abertay University but open to applications from any eligible company located in the UK.  This fund is a direct response to what many developers tell us is needed. 
Working with Skillset the fund will also ensure talented students are able to gain valuable work experience with the industry.
Whilst the focus is on small companies, larger companies can also benefit by joining as a commissioning partner.  This will, we hope, help build new relationships and encourage cross platform growth.
Skills remain an essential part of the debate when we are talking about the future of the video games industry in this country. The games industry relies on a responsive HE for its new entrants. The Computer Games workforce is highly qualified and four fifths have a degree.
Skillset's programme to accredit the best courses is incredibly important.  At present there are only nine out of more than 80 "games specific" courses accredited. Since the last Develop conference there have been new accreditation successes from Abertay, Teesside, Sheffield and DeMontfort Universities. I want to see this number continue to rise though because we need continued excellence in education to maintain excellence in the workforce.
I want to go much further in terms of skills.
I'm delighted to announce Ian Livingstone has agreed to become my skills champion, building on his role as the chair of the Skillset games council.
The Skills Minister, John Hayes and I have asked Ian, Charles Cecil and Alex Hope from Double Negative Visual Effects to work with NESTA, Skillset and others to lead an independent review with to look at what kind of policies we need to ensure that school leavers and graduates have the right skills to work in the games and VFX industries. I really value both NESTA and Skillset as organisations with a strong reputation for the work that they do.
Ian, Charles and Alex will look at links across video games, VFX and computer animation, they will study what is being taught at present but looking beyond the course titles and into the subject matter.
They will also look at how courses are funded, and how many find relevant employment after qualification. I want to look at opportunities to get involved right along the talent pipeline.
And finally a word about PEGI classification.
I am enormously pleased to see the hard work and commitment from the industry in getting the new classification designed and accepted, particularly from ELSPA.
The new classification system is designed with child-safety as its main priority and will, for the first time, put age ratings of boxed computer games for 12 years and over on a statutory footing;
The legal framework is already in place, but there are now a number of processes and Parliamentary hurdles that need to be cleared. It is frustrating but it is better to spend time making sure that these are right at this stage than to have a system that doesn't quite work once it comes into force.
As Charles said in his opening remarks, coming here today could be like walking into a lion's den, but as a huge supporter of the industry I wanted to be here and to counsel against any negativity because I am incredibly optimistic.
On the macro level, I think we are putting in place policies to help all businesses.
But on the micro level, there are opportunities to help the UK games industry in terms of specific funding and further fiscal reform.
There will be a renewed and imaginative focus on the skills that the industry needs.
Published 14 July 2010