Authored article
Small firms deserve to be paid on time
Article by Small Business Minister Margot James on late payment. This first appeared on Telegraph Small Business Connect.
The UK is already one of the best places in the world to start and grow a business. It is home to a record 5.5 million businesses - that's 1 million more than in 2010. Through our Industrial Strategy we are committed to fostering an environment in which small firms can thrive, and that means tackling barriers to growth.
Late and unfair payment terms are a significant threat to small business survival, tightening cash flow and impairing their ability to self-invest and grow. According to BACs, the UK's small-and-medium sized firms are currently owed £26 billion in overdue payments.
Our Industrial Strategy aims to get every part of the UK firing on all cylinders and create an economy that really works for everyone. The common practice of late payment does not fit this vision and it is vital that we recognise that large businesses have a crucial role to play in tackling this issue.
From today large companies and Limited Liability Partnerships will be required to start reporting on their payment practices and performance for their next financial year. This means twice per year, large businesses will publish information such as the average time taken to pay their supplier invoices. The requirement will apply to businesses that exceeded 2 of the following criteria in the previous 2 years:
£36 million turnover
£18 million balance sheet total
250 employees
The reports will then be available online for suppliers to look at, ultimately helping firms make informed decisions about who they do business with.
This is an important step to take because the problem of late payments is not one that only impacts small businesses.
For one thing, we all rely on smaller businesses for goods and services - from local high-street butchers we use at the weekends, to innovative technology suppliers we depend on at work. And of course, the economic contribution of these firms impacts us all.
Small and medium sized enterprises (SMEs) make up 99.9% of all UK businesses. It is unsurprising then that 60% of all private sector employment is created by SMEs, who contribute 47% of all UK private sector turnover.
This is why when the UK's small businesses thrive, the whole country benefits.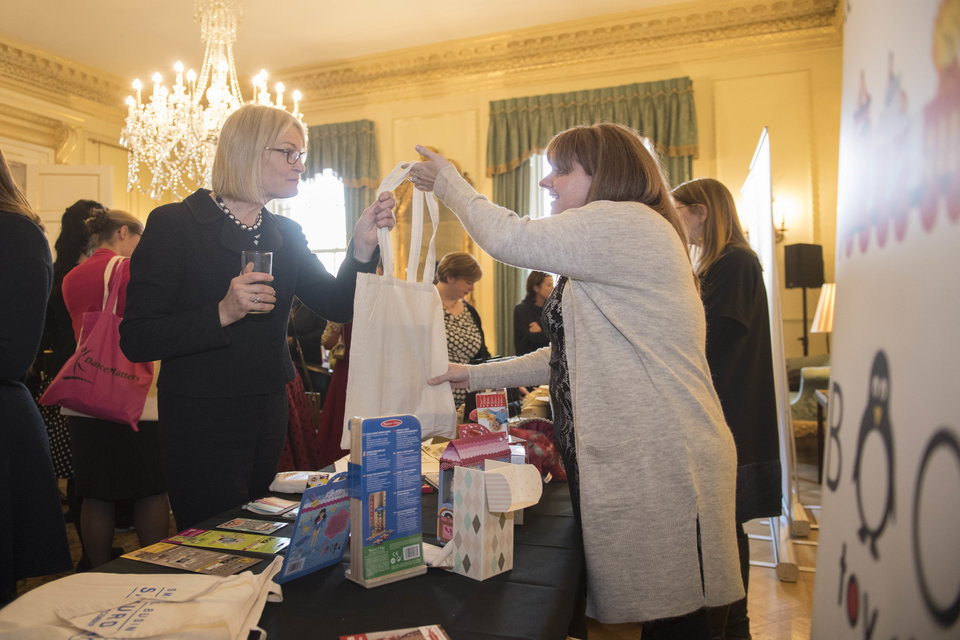 Never has this been more important than as we consult on our plans for a modern Industrial Strategy and prepare to seize the opportunities presented by the UK's departure from the EU. It is in all our interests to ensure our small businesses have the confidence to make new hires, export abroad and borrow to invest and grow.
The BDRC SME Finance Monitor data out today provides an interesting snapshot of how the UK's small and medium sized firms are feeling. While the number of SME exporters has recovered to pre-referendum levels, these firms are still expressing a reluctance to apply for external finance. We know that uncertainty reduces a business owner's appetite for taking a chance on growth. Today's payment reporting requirement is just one step government is taking to tackle this, alongside the launch of the Small Business Commissioner in Autumn 2017 and the voluntary Prompt Payment Code.
We want to build a strong economy where everyone plays by the same rules. By creating the conditions in which business owners know exactly when they will be paid, we can help provide greater certainty, encouraging small businesses to invest in growth and make their vital contribution to employment and economic prosperity in all corners of the UK.
Published 6 April 2017