Speech
Sir Richard Leese: The strategic case for HS2 (short version)
Shortened version of the HS2 viewpoint by Sir Richard Leese, Manchester City Council, part of the strategic case for HS2 video interviews.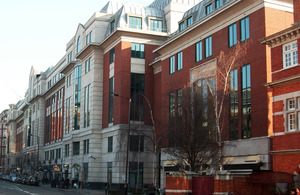 Sir Richard Leese: The strategic case for HS2 (short version)
Transcript
The link between good connectivity, good transport and economic growth is unquestionable. If you did want to question it, just look at the opposite. If we had no transport links, we'd have no economy at all. Cities like Manchester wouldn't exist.
Published 14 November 2013