Speech
Sir Richard Leese: The strategic case for HS2 (long version)
HS2 viewpoint by Sir Richard Leese, Leader of Manchester City Council, part of the strategic case for HS2 video interviews.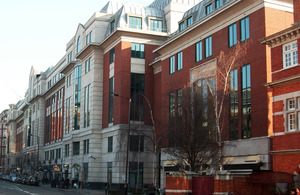 Sir Richard Leese: The strategic case for HS2 (long version)
Transcript
What's happening with High Speed 2 is, I think, unique for this country, in that we are planning ahead for infrastructure we're going to need in the future. At the moment our current rail networks are creaking at the seams. We haven't got enough room already for all the freight that should be on the railway system; we haven't got enough room for all our commuter rail demands; and at times the West Coast Main Line that links Manchester to London is also over capacity. We need to be doing something now. We also need to be planning for the future. And work like the Northern Hub helps deal with the now; High Speed 2 will help us deal with the future. The link between good connectivity, good transport and economic growth is unquestionable. If you did want to question it, just look at the opposite. If we had no transport links, we'd have no economy at all. Cities like Manchester wouldn't exist.
Well we've got two station locations in Manchester: one by Manchester airport; one right in the city centre right next door to the existing main station, Piccadilly. We are already developing regeneration plans for both of those areas. We don't expect to have to wait until High Speed 2 arrives to be able to start delivering those plans. What we do need is certainty that it is going to arrive, and estimates at the moment are that in each of those areas, we could create up to 30,000 jobs on the back of high speed rail.
Published 14 November 2013