Oral statement to Parliament
Secretary of State's Oral Statement on political situation in Northern Ireland
Following a date being set for an election in Northern Ireland, Rt Hon James Brokenshire MP delivered an Oral Statement to the House of Commons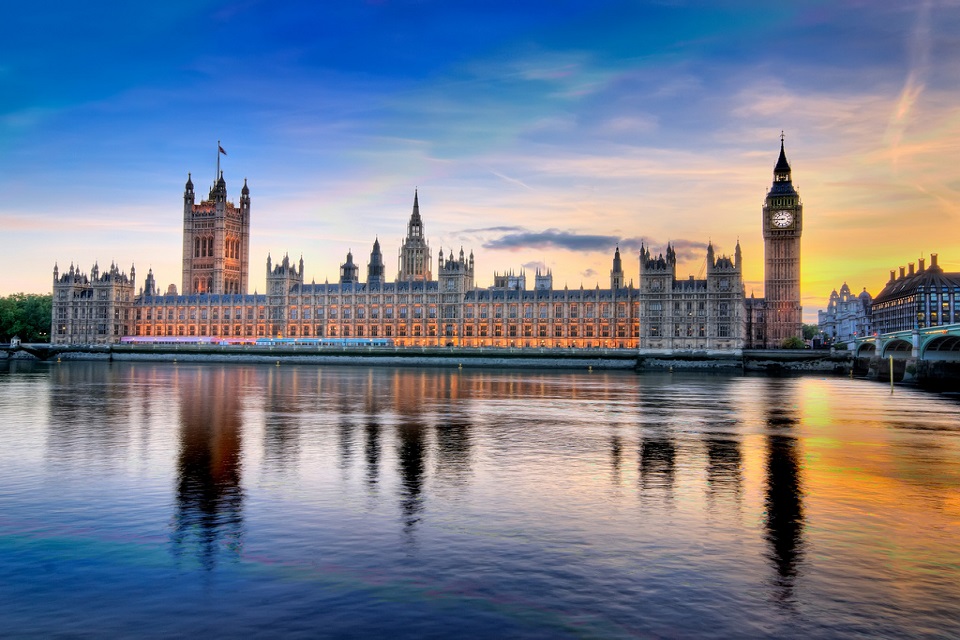 Mr Speaker, with permission I should like to make a statement regarding forthcoming elections to the Northern Ireland Assembly.
As the House is aware Martin McGuinness resigned as deputy First Minister of Northern Ireland on Monday 9 January as a result of which the First Minister also ceased to hold office.
This began a seven day period in which to fill both positions, otherwise it would fall to me to fulfil my statutory obligations as Secretary of State to call a fresh election to the Northern Ireland Assembly.
Over the past week I have engaged intensively with Northern Ireland's political parties to establish whether any basis existed to resolve the tensions within the Executive without triggering an election.
I have remained in close contact with the Irish Foreign Minister, Charlie Flanagan.
In addition my Rt Honourable Friend the Prime Minister has also been kept fully informed and has had conversations with the former First and deputy First Ministers and the Taoiseach, Enda Kenny.
Regrettably, and despite all our collective efforts, it has not proved possible to find an agreed way forward in the time available.
In the Northern Ireland Assembly yesterday the Democratic Unionist Party nominated Arlene Foster as First Minister while Sinn Fein declined to nominate anybody to the post of deputy First Minister.
While I have some discretion in law over the setting of a date for an election, given the circumstances in which we find ourselves in Northern Ireland I can see no case for delay.
As a result, once the final deadline had passed at 5pm yesterday, I proposed Thursday 2 March as the date of the Assembly election.
The Assembly itself will be dissolved from 26 January, meaning the last the last sitting day will be 25 January allowing time to conduct any urgent remaining business before the election campaign begins in earnest.
I am now in taking forward the process of submitting an Order in Council for approval by Her Majesty the Queen, on the advice of the Privy Council, formally setting in law both the dates for dissolution and the election.
In setting these dates I have consulted the Chief Electoral Officer for Northern Ireland and he has given me assurance on operational matters relating to the running of the election.
The decisions that I have taken have also been informed by my ongoing discussions with Northern Ireland's political leadership.
All Right Honourable and Honourable members in this House will understand that elections by their nature are hotly contested.
That is part of the essence of our democracy and nobody expects the debates around the key issues in Northern Ireland to be anything less than robust.
I would, however, like to stress the following.
This election is about the future of Northern Ireland and its political institutions. Not just the Assembly but all of the arrangements that have been put in place to reflect relationships throughout these islands.
That is why it will be vital for the campaign to be conducted respectfully and in ways that do not simply exacerbate tensions and division.
Once the campaign is over we need to be in a position to re-establish strong and stable devolved government in Northern Ireland.
And let me be very clear.
I am not contemplating any outcome other than the re-establishment of strong and stable devolved government. For all the reasons I set out in my statement last week, devolution remains this Government's strongly preferred option for Northern Ireland.
It's about delivering a better future for the people of Northern Ireland and meeting their expectations.
For our part the UK Government will continue to stand by our commitments under the Belfast Agreement and its successors and we will do all that we can to safeguard political stability.
Over the past decade Northern Ireland has enjoyed the longest run of unbroken devolved government since before the demise of the old Stormont Parliament in 1972.
It has not always been easy, with more than a few bumps in the road but with strong leadership issues that might once have brought the institutions down have been resolved through dialogue.
And Northern Ireland has been able to present itself to the world in a way that would have been unrecognisable a few years ago. A modern, dynamic and outward looking Northern Ireland that's a great place to live, work, invest and do business.
Mr Speaker, Northern Ireland has come so far and we cannot allow the gains that have been made to be derailed.
So yes we have an election. But once this election is over we need to be in a position to continue building a Northern Ireland that works for everyone.
That is the responsibility on all of us and we all need to rise to that challenge.
In that spirit, Mr Speaker, I commend this statement to the House.
Published 17 January 2017