Speech
Secretary of State Karen Bradley: Tech Nation 2017 report launch speech
Karen Bradley welcomes the Tech Nation 2017 report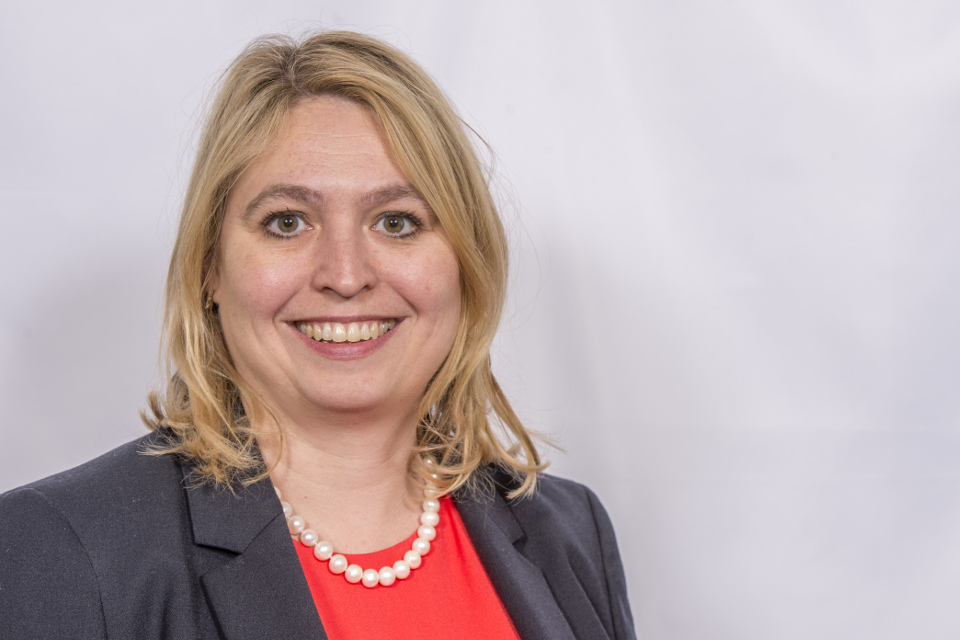 Let me start by congratulating Tech City UK on another superb report. Tech Nation is a comprehensive and very well regarded analysis of the state of this country's digital economy. This is the third annual Tech Nation report, and already it is established as an invaluable resource.
It follows hot on the heels of the Government's Digital Strategy and is a shining example of why we are committed to backing these industries.
Boosting our digital economy is key to creating the high skilled, highly paid jobs we want to see, as the report shows.
What the does Tech Nation 2017 show us about the state of the UK digital economy? UK tech workers earn 44 per cent more than non-tech workers; the digital economy is growing twice as fast as the wider economy; and well-paid jobs are being created right across the UK. We have 1.6 million digital tech jobs altogether, with particularly strong wage growth in Newcastle, Leeds, and Sheffield.
Investors from around the world put £6.8 billion into UK tech - over 50 per cent more than any other European country.
This combination of highly paid jobs and inward investment is why digital sits right at the heart of the Government's Plan for Britain – to deliver a country that is stronger, fairer, more united, and more outward-looking than ever before.
Tech Nation 2017 shows that digital investors have confidence in the whole of the United Kingdom. Money is pouring in from around the world, and our task is to spread it around even further. Major decisions by companies like Snap and Apple show that Britain is the place to do business. But so too does the flourishing of smaller companies. And we want to see more of both.
Tech Nation 2017 chimes perfectly with what the Government is doing.
I note the report's six recommended areas of focus for "forging the future": Skilling up for digital businesses; Gender diversity in the sector; Access to finance, at every stage of growth; Boost digital connectivity; Attract the best and brightest global talent; and Physical spaces for company formation and growth.
We could not agree more. Let me tell you how the Digital Strategy will help to deliver these.
1. Skilling up for digital businesses
The digital economy will not work for everyone unless they have the right skills. And we are determined to make sure our workforce is equipped with the right skills to allow the digital economy to flourish.
So adults in England who lack core digital skills will not have to pay for training, and the new Digital Skills Partnership will address the digital skills gap in a more collaborative way.
And so that we have the specialist talent we need we have introduced coding to the National Curriculum from Key Stage One onwards and we will take forward the recommendations of the Shadbolt Review, in order that computer science students have the real-world, up-to-date skills they need.
I am very keen that we should send out the message that all businesses will benefit from digital.
The Productivity Council which we are funding will be led by the private-sector and help more businesses export and become more engaged with those things that can help them, very much including digital technology.
We likewise want to make the UK the safest place in the world to live and work online and our government a world leader in serving its citizens online.
2. Gender diversity in the sector
Just as we want to encourage all companies to embrace digital, so we want digital companies to make use of the best talent.
That means looking at why there is such a lack of gender diversity – which Tech Nation rightly identifies as an issue. In more than half of the companies they surveyed, men outnumber women by at least three to one.
I am right behind things such as the CyberFirst Girls competition, the TechFuture Girls programme, and the SheMeansBusiness Partnership – and the Government is supporting further development of the Tech Talent Charter. But this is something that we all need to think about.
You can't expect to get the best possible catch if you only fish in half the pond. Nor should concerns about diversity be limited to women and girls – the sector should aim to recruit people from all walks of life.
3. Access to finance, at every stage of growth
Tech Nation 2017 confirms that we have every reason to believe that we can make the UK the best place in the world to start and grow a digital business. Global Britain will trade with the world – and our digital sectors can attract the best talent from home and abroad alike.
Our modern Industrial Strategy is all about spreading jobs and prosperity around the country, by identifying strengths and building on them.
Digital is the epitome of this.
Government needs to do all it can to unleash the brilliance that this country has at its fingertips. We will work with independent regulators to develop innovation-friendly regulation that helps new technologies thrive while enjoying public support.
A further sign of the Government's commitment to our digital sectors came at last year's Autumn Statement, where we announced an additional £4.7 billion by 2020-21 for research and development funding.
While overall investment in digital tech is excellent, I have noted that many businesses reported in Tech Nation 2017 that access to finance is a significant challenge.
The Government has announced a number of steps to help with this. Support is in place to help small, early stage companies raise equity finance through the Seed Enterprise Investment Scheme, which offers tax reliefs to individual investors who purchase new shares in those companies.
Meanwhile, the Enterprise Investment Scheme offers tax reliefs to investors in high-risk and growing companies.
We have already created one of the most innovation and entrepreneur-friendly tax systems in the world and the Government is undertaking a review of the tax environment for R&D to see if there is more we could do to stimulate private sector investment.
4. Boost digital connectivity
The Government must set the right framework for investment in up-to-date infrastructure. Digital is now a utility – and no-one should be left behind. And so as we continue to roll out 4G and superfast broadband to the whole country, we will implement a Universal Service Obligation.
We will also put more than £1 billion towards accelerating the development and uptake of next generation digital infrastructure – such as full fibre and 5G. We will also roll out free WiFi on trains and in more public places, and boost mobile coverage on our roads.
It is all part of our vision of making sure that people have the connectivity they need wherever they live, travel, and work.
 5. Attract the best and brightest global talent
As we negotiate Brexit, the Government is absolutely clear that we want a settlement that allows us to attract the brightest and best global talent. This is a strategic priority.
Tech Nation 2017 is further proof that the UK is the digital capital of Europe, receiving almost two-and-a-half times more digital tech investment than any other EU country between 2012 and 2016.
And the benefits are not only being felt in London and the South East.
Tech Nation 2017 shows that digital turnover in Manchester is almost £3 billion annually. There is major growth in digital tech jobs in Dundee, Cornwall, Sunderland, Edinburgh and Plymouth.
I want us to build on this and develop a digital economy that works for everyone.
Digital is a major link in the supply chain, of course, and I can assure you that – as a big player in procurement – the Government is well aware of its responsibility. The other sectors that come under my department are very much part of those supply chain too.
We are also encouraging companies to do business right around the world. We will work to establish a network of UK Tech Hubs in five developing countries, which will work alongside the existing hub in Israel. That is what Global Britain is all about.
6. Physical spaces for company formation and growth.
We are already a world-leader in innovation and employ cutting-edge technology. And we have exciting start-ups, hubs and clusters that we want to see more of.
Belfast is a cybersecurity hub. B-Secur works closely with the Centre for Secure Information Technologies at Queen's University and is developing next generation biometric authentication. Alert Logic and Black Duck Software both expanded their operations in Belfast last year.
Dundee, meanwhile, has a world-beating games sector. It is also home to Waracle, a specialist in mobile and the Internet of Things.
As Tech North and Tech City UK have shown, clusters bring businesses together to share ideas and boost innovation.
What can we do collectively to ensure we remain world-leading? Finally, I want to say something more about what we can do to make this country the best in world for tech. Key to it will be government and the sector working together.
In the UK Digital Strategy I announced that we would have an industry forum – the Digital Economy Council – which I will chair.
The response from industry has been very positive and I am grateful to Tech City UK for saying they look forward to playing an active role in the new forum.
The Digital Economy Council will include representatives of scale-ups, cybersecurity companies, academics, representation from the UK regions, and key digital stakeholders. We are finalising the membership and look forward to working with many of you on this.
The Digital Economy Council will meet every quarter, starting from next month, and focus on implementing the Digital Strategy. It will identify opportunities, set priorities and lead workstreams across the seven pillars of the Strategy.
And the Digital Economy Advisory Group will meet every six months and be chaired by my ministerial colleague Matt Hancock. That will have a particular focus on supporting the tech sectors and innovation. As part of this, it will look at the challenges and opportunities presented by Britain's exit from the European Union.
Conclusion
We stand at the cusp of an incredibly exciting era for the UK digital economy. I am not complacent, but I am confident.
We need to draw on the best talent, ensure that those coming up have the skills they need, and make sure the whole world knows that Global Britain is open for business.
That is what the Digital Strategy, Digital Economic Council, Digital Economy Advisory Group, and Industrial Strategy are all about.
This is a new era for relations between Government and the sector.
Working closely with organisations such as Tech City UK and businesses such as those represented here today, we can fulfil our shared vision of a digital UK that is the envy of the world.
Thank you.
ENDS
Published 22 March 2017