Speech
'Responding to the Maoist spread in India's North East'
Transcript of the speech by Mr Scott Furssedonn-Wood, British Deputy High Commissioner to Eastern India, at a seminar organised by the Centre for Development & Peace Studies.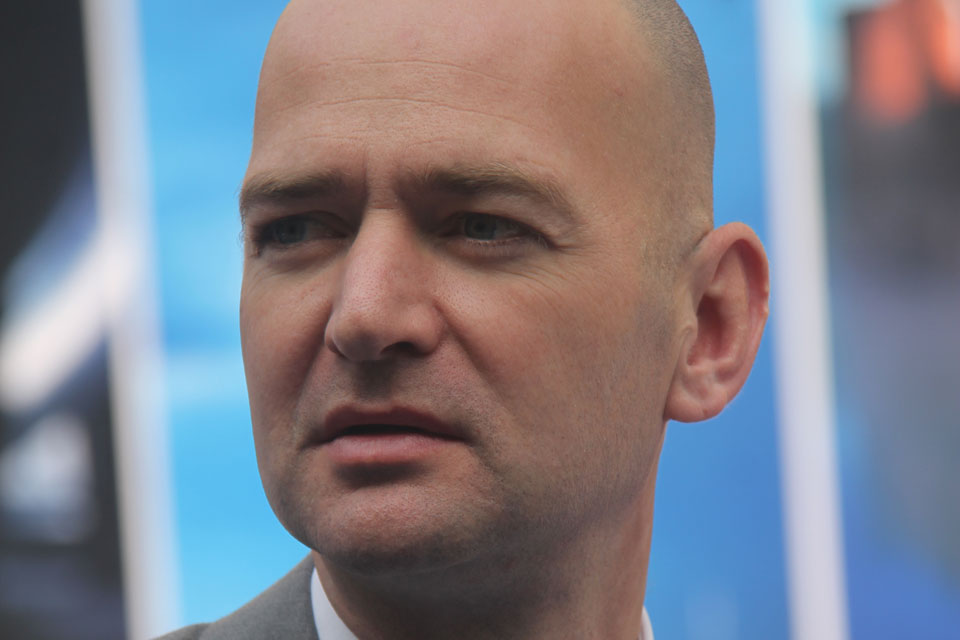 Hon'ble Chief Minister of Assam, Shri Tarun Gogoi, Shri P C Halder, Distinguished guests, friends.
I am delighted to be in Guwahati, the hub of India's North East, a culturally rich and diverse region. This is the first visit to the North East but I plan to be back here often. There could not be a more appropriate place to start my exploration of this fascinating region here in Guwahati, the gateway to the region and South East Asia. There is real opportunity in this corner of India, but the region has also had its fair share of challenges.
My government is determined that the relationship between India and the United Kingdom should be strong, wide and deep. Our two countries have been co-operating and working together in a number of fields, including in areas of development, conflict prevention and peace.
We have been working to counter the threat of terrorism which is a serious challenge for so many countries and has the potential to retard development and progress. Together we are making our people safer. Cooperation between Britain and India on security, counter terrorism and cyber attack is now closer than it has ever been. People are alive today on the streets of Birmingham and Bangalore because of the work our countries have done together to protect them. Criminals are being brought to justice in our respective courts because of the growing cooperation between our police and judicial systems.
Across India, the British Government has been supporting various Government and non-Government initiatives in the field of peace, security and development. In this context, we are pleased to support the Centre for Development and Peace Studies in this national seminar on 'Responding to the Maoist Spread in India's North East.'
Over the next two days, experts from across India will analyse, debate and advance our understanding of this important topic. We are delighted and honoured to have them here with us. Their insights and wisdom on these issues will be far greater than my own. For my part, I would say that rooting out conflict and ushering in peace is an essential prerequisite for real development to occur. That is particularly true here in North East India. There is tremendous economic potential here and the regional economy is growing - Guwahati is one of the fastest growing cities in the country.
As the British envoy to Eastern and North Eastern India I know that the North East has to flourish for the eastern part of India to keep pace with the future growth projected for India. I want to see the North East region playing a growing and dynamic role in India's economy and, consequently, in the economic partnership between our two countries.
India and the UK are emerging as very strong economic partners. Trade between Britain and India has grown robustly since 2010 – at an average of 23% per annum. Our aim remains to double bilateral trade to £ 23 Billion by 2015. Investment is also growing. The UK is the third largest investor in India and India is the 5th largest investor in the UK. British oil major BP is the largest single investor in India and Vodafone one of the very largest. In the UK, the Tatas are the largest manufacturing employer with 45,000 people on its rolls and the group has invested generously in the ingenuity of its R&D centre in Coventry.
I am sure this region has tremendous growth opportunities, especially in sectors like infrastructure, education and training, oil and gas, power, low carbon development and healthcare. I know there is ongoing business to business dialogue with companies and governments in the North East to promote trade and commerce.
Guwahati is not only a gateway to the North East but also to neighbouring countries. Today Indian and international business is keenly looking at investment opportunities in Burma. The Government of India's 'Look East' policy to further trade with ASEAN countries should have a significant impact on this region and there are already initiatives to upgrade infrastructure and create new road and rail links. British companies are very keen to pursue some of these opportunities and work with local partners.
My commercial team from the UK Trade & Investment make regular visits to the North East to promote bilateral business ties. The British Council has been actively working with governments in the education sector including Assam. I personally hope to work closely with both state governments and industry in North East states to foster closer India-UK partnership in the region.
But, to come back to my earlier point, as we are all critically aware at this seminar today, there cannot be business and economic growth without peace and stability.
We in the UK have some experience of this in Northern Ireland. Although a lasting peace settlement has now been in place for over fifteen years, there are a small number of people who want to destabilize the peace. These extremists want to see local government fail and prevent the police in Northern Ireland from delivering effective community policing. These groups are small in number and limited in capability, but they have demonstrated the ability to murder, maim and cause disruption.
The primary targets for these terrorists and criminals are police officers, soldiers and prison officers. Yet their attacks are also attacks on the wider community – defying the democratically expressed desire for peace, and bringing disruption and discomfort to the daily lives of many people. The UK government and the Northern Ireland Executive are committed to working in partnership with state and non-state representatives to protect people and communities from violence and ensure the economic growth of Northern Ireland. I am happy to say that the people of Northern Ireland are winning and that, more and more, Northern Ireland is attracting inward investment from international companies – including Indian companies – who recognise what it can offer.
The same can be true of North East India. I know the issues here are complex and there is no easy solution to the challenges. But by sharing ideas and experiences from around India and beyond, progress can be made. I hope that this seminar can play a small but important part in that. CDPS has assembled here an eminent gathering of people with the right hands-on experience and knowledge to debate these issues, looking at both the security and socio-economic dimensions.
I'm proud that the United Kingdom is supporting this important workshop and I wish you all every success.
Thank you very much.
Published 3 February 2014