Speech
Responding to local needs to improve outcomes
Speech about responding to local needs by the Parliamentary Under-Secretary of State for Transport.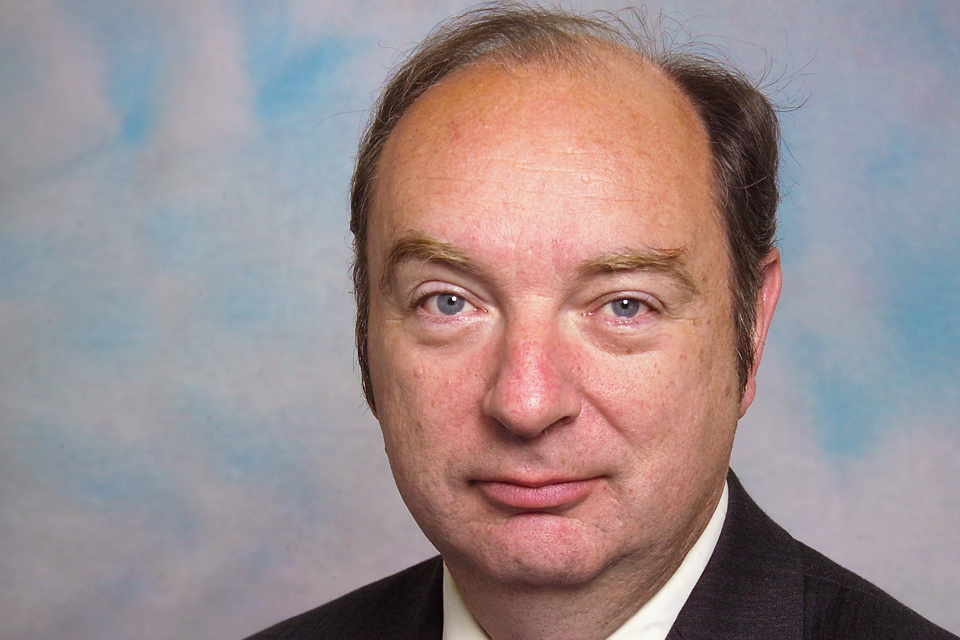 Responding to local needs to improve outcomes keynote address
Transcript
Thank you for inviting me to give the keynote address at this year's National Highways and Transport Network Conference. I am also pleased that the Highways Maintenance Efficiency Programme is helping support this annual conference for the second year.
First let me say that I am very sorry I can't be with you in person, but I am glad that I can be virtually with you at least.
I am always interested in what the National Highways and Transport Network Surveys results reveal about what the public actually think about the various aspect of transport in their local areas. I understand that 75 local authorities subscribed to this year's survey and, given the total number of interviews in each area, this represents a significant insight into public perception.
As the minister with particular responsibility for local transport, how we respond and accommodate local needs is something at the very heart of what I am involved in day-to-day.
The coalition government has placed localism at the centre of its plans. I am pleased to say that we have made considerable progress. This has included the Localism Bill passing through Parliament and now becoming the Localism Act.
However, responding to local needs is about far more than an Act of Parliament. So let me say something about how this is working in the Department for Transport.
Firstly, our future plans for rail will give local areas more say on their rail services, including a mechanism for local transport bodies, working with the industry, to more easily sponsor additional local services.
I have published our proposals for devolving the funding we provide for local major schemes to local transport bodies that comprise local authorities and local business, through local economic partnerships, working together.
Of course our capital funding via both the integrated transport block and the highway maintenance block is already effectively devolved. This is because what local authorities get is based on established formulae, and the recipients have autonomy in how they use the funds, allowing them to better respond to local needs and priorities.
The Local Sustainable Transport Fund has provided a large number of local authorities, often working together, with £600 million for schemes that create growth and cut carbon at the local level. I am particularly pleased with the wide range of proposals we were able to support, and local councils have come up with imaginative and innovative proposals. Yes, there was competition for the available funding pot, but as many of you know we received applications involving every eligible local authority in England.
The government is playing its part in setting out some high level messages supporting sustainable transport and especially cycling, whilst leaving the detail and delivery very much to be determined at the local level.
The nationwide campaign for road safety has for some years now been based around the THINK branding. I am pleased to say that because of the general upsurge in cycling in recent times - not least because of Team GB's success in the Olympics - we have recently announced a new THINKCYCLIST campaign. The key message is that drivers and cyclists actually have more in common than is often realised. The campaign is therefore about both groups of road users being aware of each other.
The coalition government recognises that well maintained national and local highways are important to the economy, to all road users and to local residents.
Despite the difficult economic situation we inherited we are providing over £3 billion to councils across England for local road maintenance between 2011 and 2015.
Now I know there is significant scope for many local authorities to change their approach, to emulate the best practice to be found in well-performing authorities, to find efficiencies and to achieve more from their spending on local roads.
In these tight fiscal times, we must all - central and local government alike - use resources much more efficiently to get the best value for money for the taxpayer.
There are over 150 different highway authorities, very often doing things in quite different ways. It is clear that councils can learn from each other and get more for less.
This is one of the reasons why I launched the Highways Maintenance Efficiency Programme in April 2011 - a £6 million initiative running until 2018 to improve efficiencies and maximise returns on investment in highways maintenance.
One of the Programme's key hallmarks is that it is sector-led. So, working in partnership it is for local highway authorities and the providers of maintenance services, many of which are from the private sector, to determine the programme's scope and shape its content.
It's also an initiative rooted in this government's commitment to localism, devolution and empowerment.
I am pleased that the programme's work is now well underway and products like the local highway authority collaborative alliance toolkit have recently been launched. It is already being used by several potential groups of local authorities to form their own alliances.
I understand that several further tools covering asset management and standardisation of contracts and specification are due to be launched this autumn, with others in line for user testing.
I was also pleased to see that the final report of the Pothole Review was published in April and that its recommendations got a good reception. The programme has now put in place an implementation plan to ensure its recommendations are delivered.
I would like to pick up on the customer, quality and cost work being done within the National Highways and Transport Network.
In my view the local authorities responsible for highway maintenance can better respond to local needs in their area, if they have a full picture of all three dimensions. These are:
Firstly, customer perceptions - as revealed by for instance the National Highways and Transport Network survey;
Secondly, quality - the technical quality of carriageways and footways as revealed by the detailed surveys undertaken by highway authorities;
And thirdly, cost - as reflected in the resources spent on maintenance.
Whilst this approach is currently being refined by the National Highways and Transport Network for highways maintenance, the concept may prove equally useful for other aspects of transport such as cycling, walking and road safety.
In conclusion, it is clear to me that work the National Highways and Transport Network undertakes, especially making information on local transport available to local people, is very important. The National Highways and Transport Network both elicits the customer's perception, and also makes it available 'warts and all' to everyone. This is in keeping with the coalition government's policy to increase transparency within all levels of government and throughout the public sector. And having the information widely available allows for analysis and continuous improvement in the outputs and outcomes.
So thank you for listening and I trust you all have an interesting and successful day.
Published 22 October 2012