Speech
Recognising the role of faith in Britain
Eric Pickles speaks about the role of faith in Britain and the vision of Coexist House to create an inter-faith centre in London.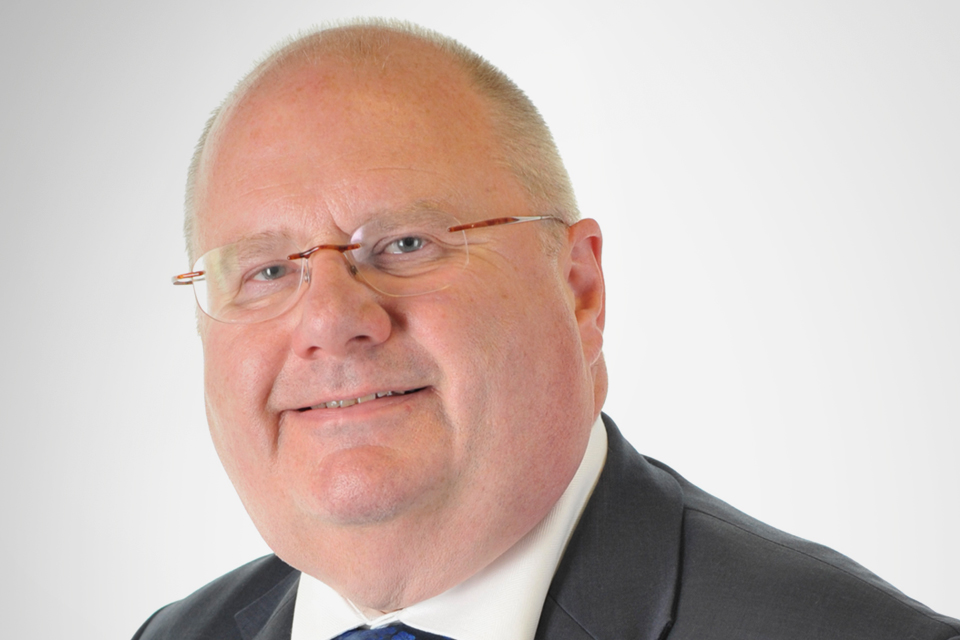 Thank you Professor Ford for your introduction, it's a great pleasure to be here this evening.
My colleagues in Parliament tonight are debating the difficult issue of second jobs.
I actually have 3 jobs. I am the Member of Parliament for Brentwood and Ongar, I am the Secretary of State for Communities and Local Government, and I am also Minister for Faith.
It's a job I take very seriously, but it's also a source of constant inspiration when I see time and again the contribution of faith to Britain today.
It shows me that your mission is more important than it has ever been.
We live in an age of confusion and fear about religion. Violent conflicts are erupting around the world, driven by men who claim a monopoly on faith and piety.
Many people are concluding that religion is the problem. A relic of the past we'd be better off without.
This view is shortsighted. The history of Temple Church bears testament to that.
The Knights Templar who built it had an eye for graceful architecture, but less talent for peace and interfaith dialogue.
Their time passed, their ideas were defeated and their power evaporated.
Later in the 1580s the church hosted the "Battle of the Pulpits".
Rival sermons took place here each Sunday, born from the theological disagreements of the English Reformation.
This was a dispute, but it was fought with words not swords, and its legacy would help set the course taken by the Church of England.
But we must not be too smug. The 16th century also defined alternative paths of religious dialogue.
25 years before the pulpit debates, a young man, William Hunter, was executed in my constituency of Brentwood.
Burnt at the stake over a disagreement over the Eucharist.
Nor were the debates a progression of enlightenment.
Just a few short years after the civilised dialogue, Roman Catholic priests would be literally torn apart by the State.
So it was often a difficult journey, but one that would prepare the way for religious tolerance and political freedom in Britain.
Our country became a safe haven for persecuted people of all faiths and none.
French Protestants during the Wars of Religion
European Jews fleeing Tsarist pogroms and Nazism
or Bosnian Muslims following the breakup of Yugoslavia.
All chose Britain.
It's a legacy we can learn from today; and yet so often we choose not to.
Most people in Britain are proud of the freedoms we enjoy.
Far fewer would acknowledge that they have grown from the seedbed of faith.
Rather than trying to understand religious belief, it's simply wished away as an obstacle to progress.
This attitude is lazy, but it's also dangerous, because it leaves the fundamentalists unchallenged.
Increasing religious understanding and respect is an urgent requirement that must not be neglected.
Government support for Coexist House
That's why the government supports the vision of Coexist House to create an inter-faith centre in London.
It will benefit communities in the UK and around the world; reaching out to people of all faiths and none, and demonstrating how religious belief is an integral and peaceful part of peoples' lives.
It's what we need, because a proper understanding of faith is the best way to stand up to bigotry in all its forms.
The violent extremists, but also the aggressive secularists who insist we suppress all religion in the public sphere.
Faith should no longer be treated as a dubious personal hobby that should be hidden from view.
That will only ensure fundamentalists control the debate and enjoy a permanent position in the public spotlight.
Funding for faith groups
We all need to recognise that faith groups are a tremendous force for good; serving and supporting the downtrodden and marginalised in society, and bringing communities together.
My mission has been to ensure it remains at the heart of our shared national life.
We're actively supporting the grassroots work of churches, mosques, synagogues and temples.
Like the Together in Service volunteering initiative.
It includes funding to create links between faith-based social action groups, and to help thousands of young people learn about responsibility.
We also backed the "Big Iftar", where mosques opened their doors to show non-Muslims what Ramadan is all about.
These events were primarily about sharing food, friendship, and having a good time, but they also help limit misunderstandings that can cause tension and distrust.
The same can be said of our Near Neighbours initiative.
The £8 million programme uses the infrastructure of the Church of England to bring together diverse faith communities so they can improve their local neighbourhoods.
On Monday (23 February 2014) we announced the 800th grant project.
This programme is creating quality relationships, which break down barriers between people of different faiths in communities around the country.
Conclusion
We need to build on this momentum, and I believe Coexist House can play a big role by promoting religious education and mutual respect.
Recent months of religious violence across the world have made many feel pessimistic about the future – especially about the role of faith in Britain.
I think that is misplaced.
I am clear that faith is not something you can leave at the door. It's part of who you are, it's why you get up in the morning, it's what makes you tick.
I don't want to lose those voices. I want to hear proud Christian voices, proud Muslim voices, proud Jewish voices, proud Hindu voices, and proud voices from all the other faiths that make such an amazing contribution to Britain.
Without them, Britain would be a lesser place.
Because if we can use the amazing energy of Britain's faith communities, there's no telling what we can achieve together.
That's why the time for Coexist House is now, and that's why you can continue to expect the support of this government.
Thank you
Published 26 February 2015