Queen's Speech: Parliamentary Reform Bill
Notes on: "Measures will be brought forward to introduce fixed term Parliaments for 5 years."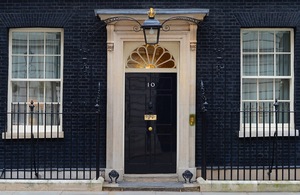 Measures will be brought forward to introduce fixed term Parliaments for 5 years.

Constituents will be given the right to recall their Members of Parliament where they are guilty of serious wrongdoing.

A Bill will be introduced for a referendum on the Alternative Vote system for the House of Commons and to create fewer and more equal sized constituencies.
The government has set out an ambitious programme of reforms to transform politics and redistribute power away from the centre.
The purpose of the bill
Provide for a greater public say over how they are represented in Parliament, improve the reputation of Parliament and provide for more parliamentary control over the government.
The main benefits of the bill
giving the people a say in the electoral system used to elect MPs
giving every vote more equal weight by ensuring that constituency sizes are more equal
reducing the costs of Parliament through reducing the size of the House of Commons
removing the right of the Prime Minister to decide on the date of the General Election for narrow party advantage
making MPs more answerable to the people who voted for them
The main elements of the bill
to provide for a referendum on a choice between First Past the Post and the Alternative Vote as the system for electing the House of Commons, and change the electoral system for the Commons to the Alternative Vote if the result of the referendum supports this
to provide for a reduction in the number of seats in the House of Commons and more equally sized constituencies, through changes to the rules for boundary reviews to enable the Boundary Commissions to draw up the new constituencies during the current Parliament
to provide for fixed, rather than maximum, term parliaments of 5 years and to provide that the next General Election shall be on 7 May 2015
to provide that a Prime Minister can seek an earlier dissolution of Parliament only if 55 per cent of the membership of the House of Commons have voted in favour of this
to provide that where an MP is judged to have engaged in serious wrongdoing, constituents can petition for the 'recall' of the MP. If more than 10 per cent of electors sign the petition, then a by-election will be held in the seat
Related documents
None.
Existing legislation in this area
Fixed term parliaments
Septennial Act 1715
Parliament Act 1911
Recall (legislation relates to disqualification from the House of Commons)
Representation of the People Act 1981
Representation of the People Act 1983
House of Commons Disqualification Act 1975
Mental Health Act 1983
Insolvency Act 1986
Referendum
Political Parties, Elections and Referendums Act 2000
Parliamentary boundaries
Parliamentary Constituencies Act 1986
Devolution:
Any legislation will apply to the United Kingdom. All proposals are reserved in all three of the devolution settlements.
Published 25 May 2010