Speech
Opening of the London Stock Exchange
Discussing the importance of shipping and London International Shipping Week at the London Stock Exchange.
I am delighted to be here today (10 September 2013).
And honoured to be asked to open the Stock Exchange during London International Shipping Week.
As an island nation, we have a long maritime tradition.
The winding artery of the Thames running through the metropolis is a constant reminder that shipping has been London's lifeblood for centuries.
One of the reasons why the City of London grew into one of the world's most important financial centres was its position as a global shipping hub.
Shipping – an engine for growth
But shipping is not just part of the city's past. It is a vibrant and dynamic part of its present and future.
London remains the largest maritime centre in the world for professional, business and financial services.
Worth up to £14 billion a year to the UK economy.
And steadily growing - despite challenges facing businesses here and abroad.
Gross tonnage has more than trebled on the UK shipping register over the past decade.
Our quality flag, attractive tonnage tax regime, strong competitive ports, expert maritime business services and vibrant maritime training programmes, together with a stable regulatory framework, make the UK a great place to do maritime business.
The Greenwich Meridian makes us the centre of the shipping world - our central time zone means we can do business with both sides of the world in the same working day.
And let's not forget that London is home to the International Maritime Organisation too.
Shipping is an engine for growth, and we want to do everything we can to ensure the UK builds on its leading global position in a world of increasingly strong competition.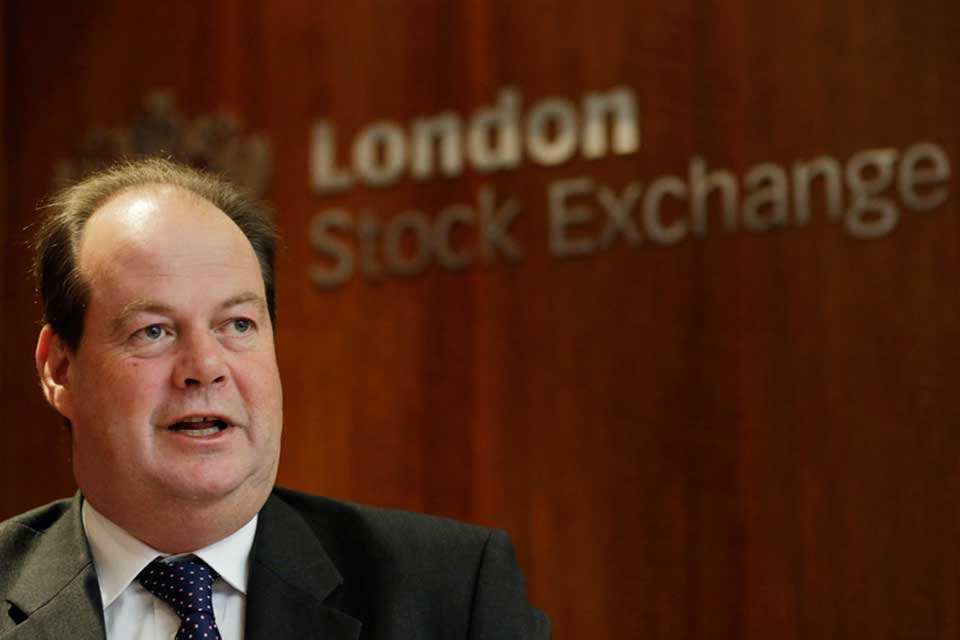 Partnership working
I know government cannot do this alone which is why we have been working with industry to establish strategic partnership plans with the ports and shipping sectors.
These demonstrate a commitment to work together to make sure we deliver conditions in which the UK's maritime sector can thrive and grow.
For as the global economy grows, shipping and ports must grow too.
And supporting the partnership plans, we have also launched Open for maritime business, a joint government and industry booklet setting out the UK's maritime offer to the global shipping community.
Closing remarks
So what better way to promote London's maritime industry, and celebrate London International Shipping Week.
Than to be here opening the London Stock Exchange – a symbol of this city's global reach.
Because London is not only a world-leading financial centre, it has an unrivalled track record as a centre of maritime services - both historic and - I believe - in the future.
And I will take every opportunity to promote London as the best place in the world today to do maritime business.
It offers a comprehensive range of services, skills and support for the modern shipping industry.
That's why it has been so resilient to the global downturn.
That's why the city is looking to the future with confidence.
And that's why we're proud to be supporting London International Shipping Week.
Thank you
Published 10 September 2013