Open Data Innovation Community - Francis Maude speech
Draft text of a speech delivered by Francis Maude at the Open Data Innovation Community event in Birmingham on 14 March 2012.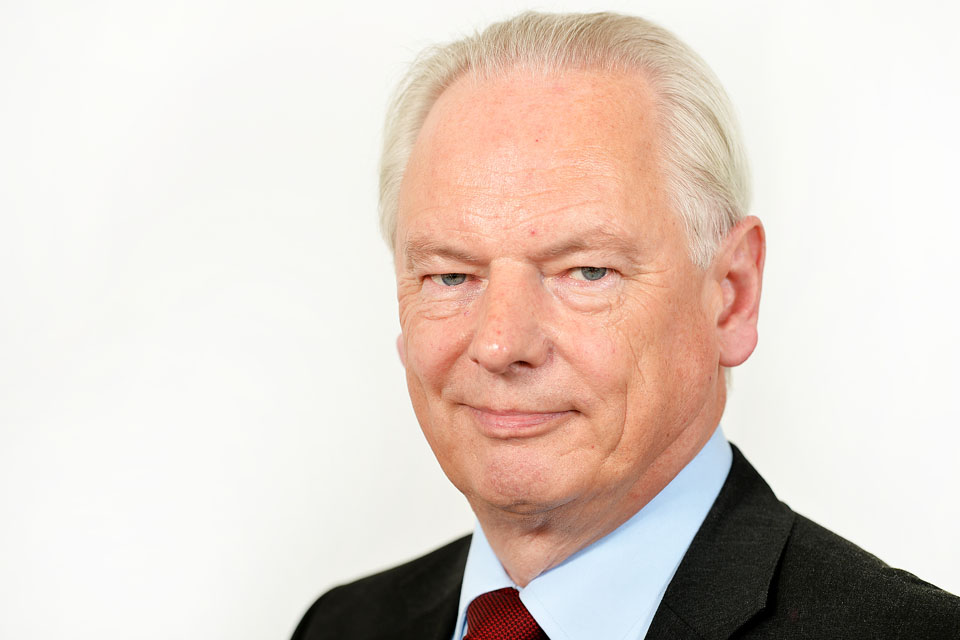 Draft text of a speech delivered by Francis Maude at the Open Data Innovation Community event in Birmingham on 14 March 2012. Check against delivery.
Introduction
It's a great pleasure to be here today in a city that has embraced its digital destiny.
Birmingham did not hang around in the 20th Century when it came grasping the possibilities of a smart, connected city.
Digital Birmingham saw a future where the city's local businesses, local government, local universities would grasp economic opportunities and meet social challenges by ensuring the city had 21st Century digital infrastructure and digital services.
And as we know tying a digital city together is intelligence sharing - data sharing - transparency. Another area where you are forging ahead and setting a global example.
We are at the beginning of a global movement towards transparency. This Government believes Open Data will be the essential characteristic of future public policy.
Once upon a time Governments kept data under lock and key. It was easy enough to talk about transparency in Opposition. And even in office governments might favour openness in their first twelve months when they are exposing is their predecessors' errors. 
After that - transparency is altogether less tempting.
But today across the globe we are seeing governments, businesses, societies becoming more open. The Digital Age has made transparency an irresistible, unstoppable force.
It is easier for the public to demand data - easier for governments to provide it. Easier for citizens to hold Governments to account - on a day to day basis not just at election time.
It is easier for people to use data to inform their choices in public services and demand better.  It is easier for entrepreneurs and businesses to analyse raw data and both sell on insights gained and create new and innovative products.
Data is in fact the new capital of the 21st Century, a highly valuable resource that is creating jobs and building whole new commercial markets.
Cities like Birmingham that can exploit this resource creatively, effectively, responsibly - will be well placed to reap the rewards.
Open data
Transparency is a defining passion for this Government. And the UK is leading the world in making data more freely available.
Since this Government took office in May 2010 we now have regular publication of central department spending data over £25,000 and local government spending over £500. 
Our Open Data commitments cover health, education, transport, crime and justice - as well as central government spending. We've already released over 40,000 datasets on data.gov.uk - the largest resource of its kind in the world.
We've launched new innovations such as Contracts Finder that makes it easier for businesses to go online and suppliers, especially SMEs, to find and apply for public sector contracts.
And of course here in Birmingham your Civic Dashboard is a field-leading example of how open data can give local people an online, accessible way of understanding how their city is doing and how government is responding to their needs and wishes.
By combining public data and civic engagement it is helping the community to get to the root cause of customer concerns and change the way services are delivered.
That's what opening data to the sunlight of transparency can do - grow improvement.
Public services
So when some ask: what difference can transparency and data sharing make for citizens in their everyday lives?
The answer?  It can make a difference both in a huge way; and in a mundane way; and in infinite ways between.
It can save lives.  A few years ago Sir Bruce Keogh, Britain's leading cardiac surgeon persuaded his peer group to publish outcome data, including mortality rates, across the UK.  The results were startling in their massive variances.
Bad practices were eliminated.  Good practices spread.  And mortality rates fell over the succeeding years by no less than 22%.  
We are committed to continuing to improve our public services, particularly healthcare, through open data.
For example the medical research industry has been long been seeking access to real world information about the outcome of medicines and other treatments, rather than relying on product testing before medicines reach the market.
We are set to improve medical knowledge and practice with world leading linked-data services which will enable healthcare impacts to be tracked across the entire Health Service. And this service will put the UK in a prime position for research investment.
Data driving economic growth
Today the Prime Minister is meeting President Obama in the US, as the UK prepares to take on co-chairmanship of the global Open Government Partnership in April - an initiative designed to promote more transparent, effective and accountable government which has over 50 member-states.
The theme of our leadership will be transparency driving prosperity. Which means putting  raw data in the public domain for entrepreneurs and businesses to work with; creating an information marketplace.
Today we are publishing a series of case studies - 'Open for Business', which set out many examples of data-driven enterprise. 
It includes the work of Mudlark on the Birmingham Civic Dashboard and its innovation arm, Mudlabs, which is currently working on a cross-platform toolkit looking at climate change and environmental sensing.
It also highlights the Access Advisr' application, one of the 2011 Ordnance Survey GeoVation Challenge winners - which uses publicly available location and travel data to bring information about accessible transport networks together in one online location.
Access Advisr's creators, Integrated Transport Planning Ltd (ITP) - partly based in Birmingham and represented here today - are also using open data to improve the quality transport projects for local authorities in England.
As well as working on behalf of the World Bank to develop and pilot a suite of open source software tools and open data platforms that will improve the way urban transport systems function in the Philippines.
By giving a new generation of innovative data entrepreneurs, companies such as Mudlark, ITP and those hosted by Fazeley  Studios here - an opportunity to exploit large tracts of valuable data for free that Governments would previously have left under-analysed and under-used - we are seeing new, highly innovative business models can emerge. 
And over the next few months, the Government will be relaunching our flagship data portal, data.gov.uk, to make it easier to navigate, search for relevant datasets and engage with Government and other data users. 
This will support businesses and entrepreneurs in accessing free data more readily, and make it easy for them to tell us how they are using data to create value. 
Conclusion
As we all become increasingly data rich I expect we will look back and wonder how we ever tolerated such collective ignorance in the past. 
Professor Sir Tim Berners-Lee inventor of the World Wide Web and one of the co-directors of London's new Open Data Institute has pointed out that:  'One of the reasons the Web worked was because people re-used each other's content in ways never imagined by those who created it. The same will be true of Open Data.'
Today we're at a pivotal moment - we have moved a long way from a world where data could only travel as far as we can see or imagine it.
There are challenges emerging - from the quality of data to privacy concerns in a world of computerised databases.
These challenges must be met - the prize here is effective personalised 21st Century democracy.
And as Birmingham has grasped; there is no turning back on the digital age - the future is open.  Invest in innovation, new technologies and open systems now and citizens, businesses and government will benefit from better services, smarter infrastructure and more jobs in the future.
I certainly look forward to seeing Birmingham build its digital infrastructure and become one of Europe's leading Smart, Connected Cities.
I'll be expecting the rest of the country to follow your lead.
Published 14 March 2012