Oral statement to Parliament
Oliver Dowden MP, Minister for Implementation speaks about Capita
The Minister for Implementation comments on the stock market update issued by Capita plc yesterday.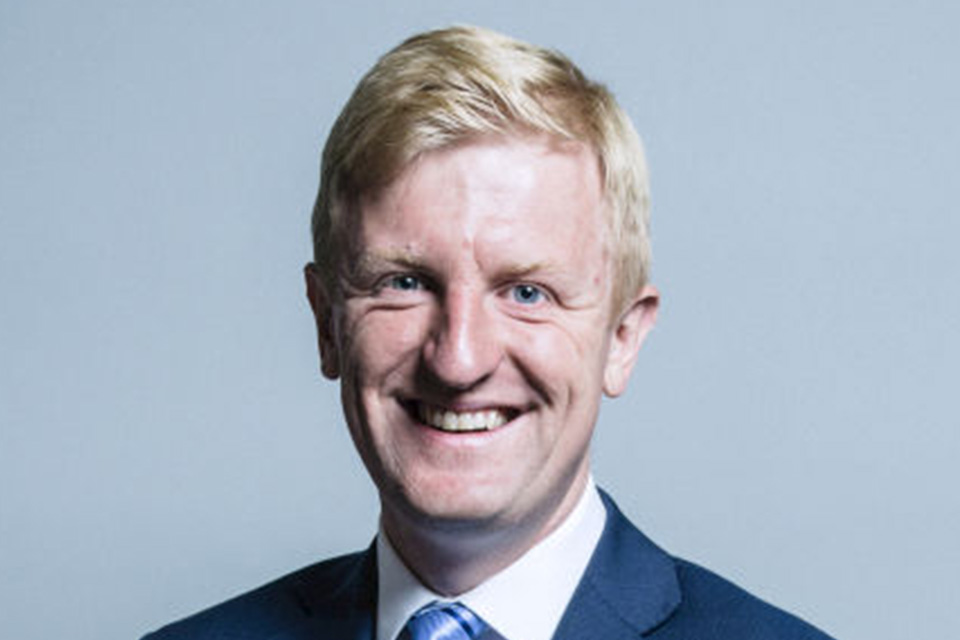 Mr Speaker, I have been asked to comment on the stock market update issued by Capita plc yesterday and its impact on the delivery of public services.
I completely understand that this is a matter of significant interest to many in the House, following the recent failure of Carillion.
But I can assure members that this is in a different situation.
To be clear, this announcement was primarily a balance sheet strengthening exercise not purely a profit warning and indeed, as has been widely reported, the company has significant cash reserves on its balance sheet.
We do not believe that Capita is in any way in a comparable position to Carillion. Further, Capita has a different business model.
The issues that led to the insolvency of Carillion will come out in due course, but our current assessment is that they primarily flowed from difficulties in construction contracts, including overseas.
By contrast, Capita is primarily is a services business and 92% of Capita's revenues come from within the UK.
We regularly monitor the financial stability of all our strategic suppliers, including Capita. As I've said, we do not believe that any of them are in a comparable position to Carillion.
The measures that Capita has announced are designed to strengthen its balance sheet, reduce its pensions deficit and invest in core elements of its business. Arguably these are exactly the measures that could have prevented Carillion from getting in to the difficulties that they did.
And of course the impact of this has been to reduce dividends and shareholder returns in favour of others. This is further evidence of shareholders and not the taxpayer taking the burden.
My officials met with senior executives of Capita yesterday to discuss the impact of the announcement. We continue to work closely with the company to monitor the execution of its plan, and, of course to ensure the continued delivery of public services.
We continue to engage with all of our strategic suppliers and make continuing assessments as appropriate of our contingency plans where necessary. It would not be appropriate for me to comment in any further detail on the specifics of those contingency plans given the commercial sensitivity of them.
The priority of this Government and the reason why we contract with these companies is to deliver public services and our priority is the continued delivery of those public services. In respect of the collapse of Carillion, whatever the shortcomings there, public services continued to be delivered and we are confident that public services will continue to be delivered as provided by Capita.
Published 1 February 2018