Near neighbours launch event
Draft text of the speech - may differ from the delivered version. Faith and social action: a long tradition Standing here, you can almost…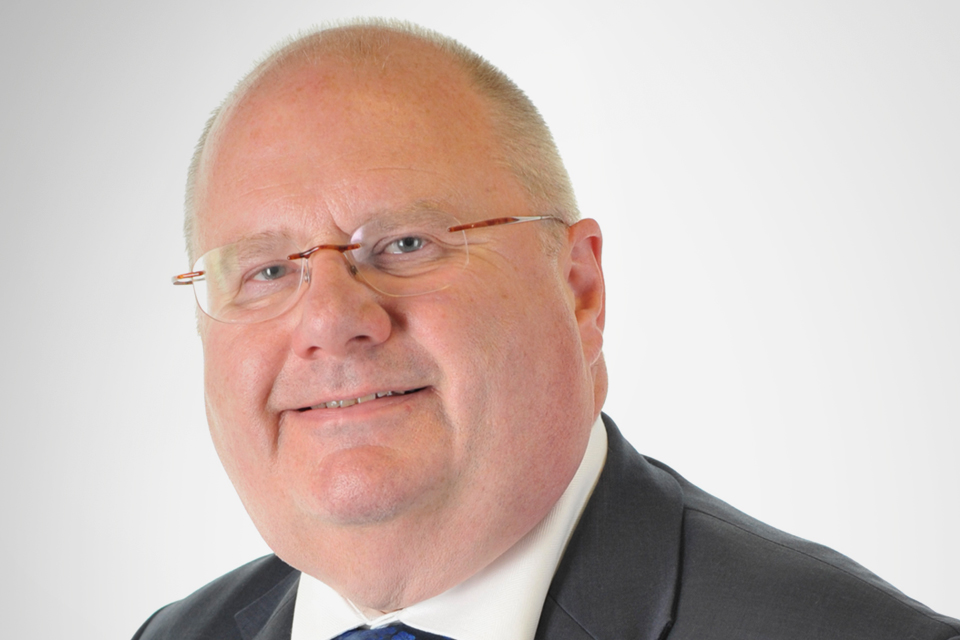 ---
Draft text of the speech - may differ from the delivered version.
Faith and social action: a long tradition
Standing here, you can almost hear the echoes.
Five minutes across the road is Oxford House.
One hundred and twenty years ago, it was home to young men preparing for the clergy.
They would come to see life in what was then one of the toughest parts of the capital.
They would help working families: educate the young, and care for the old; confront the misery caused by poverty and alcohol.
It was more than a preparation for the ministry.
It was an expression of their sense of responsibility for their fellow man - their duty to be what Matthew calls "the salt of the earth and the light of the world."
In the hundred years since, the communities who live round here have changed immeasurably.
At the end of the nineteenth century Jewish communities made the East End their home, to be replaced more recently by new arrivals from Bangladesh.
The building at 59 Brick Lane stands as a monument to these changes.
First a church, then a synagogue, it is now the Brick Lane Mosque.
But I say I can hear the echoes, because the work we are celebrating today is the next chapter in the same centuries-old and proud and unbroken tradition of people of faith giving back to local communities.
Enriching their neighbourhood.
Improving the lives of those around them through practical action.
Historians look at Oxford House and Toynbee House and the rest and talk about "class consciousness" and "social engagement", but for me it is really all about something very human: compassion.
That value of compassion is at the heart of every faith.
I have never come across a temple, mosque, synagogue, gurdwara or any other place of worship that looked wholly within: that did not care about the welfare of every one of its neighbours, no matter if they had a different faith, or none.
Making sure it's easy for faith groups to play their part.
So what this Government wants to do, what I want to do, is to recognise the vital role that faith groups play in local communities.
Not to muscle in. Not to replicate.
But to give you room to do what you do best.
There's that old British problem.
Volunteers come ready to give something back and we take that care and commitment and squeeze it right out of you.
We put you on a committee.
We make you an expert - in paperwork.
Of course we need regulation to protect the vulnerable.
To make sure everyone is treated fairly.
But if too much bureaucracy means that volunteers decide the game isn't worth the candle, then it's utterly self-defeating.
So we want to make it easy.
Protect people, but without getting in the way.
Regulation has to be proportionate.
These are the principles behind such reforms as the changes we're making to the criminal checks system.
At the same time, we want public bodies of all kinds to have the confidence to work with you.
Most councils get it.
They provide grants or contract faith-inspired groups to provide services.
And those faith groups do the job well, and professionally, without proselytising.
In other places, I've heard that councils are more tentative.
In some places there's an idea that faith makes you a bit "weird."
But where you are the people who have the best contacts, the best reach into different communities, it's a tragedy if we miss out on your potential.
This was in my mind when we revised what's called our "best value" guidance.
That guidance says that councils must work with local community groups and charities as a matter of course - and that naturally includes faith-based ones.
I'm particularly proud about the length of the revised guidance.
It's long… a whole page long.
No-one can hide in the small print.
Plain and simple, there's no excuse for councils not talking to you.
Near Neighbours
Now today, this Government is determined to reduce the deficit, because it's the only responsible thing to do.
Budgets might be tight; They would be a darn sight tighter in the future if we didn't act now.
In getting public spending under control, we have sought to protect funding for the most vulnerable, such as the "Supporting People" programme.
We have changed the way grants are paid to local councils so that those places who rely most on central grants are cushioned most.
And we see the value of the work that faith groups do - and recognise that a little support now can make a big difference not just in this financial year, but for many years to come.
So I see the five million pounds we are putting in the "Near Neighbours" programme over the next three years as an investment in the future.
That fund has three vital jobs to do.
It's going to provide grants of up to five thousand pounds to grass roots groups.
Already the fund is supporting projects in Birmingham and Bradford, Leicester and Newham - from parenting classes to healthy eating.
These projects bring people of different faiths and backgrounds together. Helping them get to know each other.
In fact, when different communities live side by side, faith - far from being the cause of division - can be what bridges the gaps.
And I love that the grants are run through a nimble system.
The form is designed to be simple and administrators try to turn applications around in two weeks or less.
In some cases they've been doing it in less than one.
Cracking stuff.
The fund is going to support links between clergy of different faiths - covering the basic cost of imams and vicars meeting, talking, and sharing their experiences.
This is going to help faith leaders new to the role to get to grips with the very practical side of ministry, from bookkeeping, to child protection laws.
And the fund will help support a new generation of leaders and young activists.
The people who want to make a difference in their community through practical help - get graffiti cleaned up, gardens planted, and tasks done as humble but necessary and full of compassion as helping old folk do the weekly shop.
These young people deserve attention and support - and I hope that the Near Neighbours fund will at least go some way towards giving them that.
Conclusion
Finally, let me say thank you to the Church Urban Fund, the Christian Muslim Forum, the board who are providing oversight for the programme, and all the other organisations and individuals who have helped us get this far.
Our local communities are stronger - and as a nation we are stronger - when faith groups feel able and confident not only to speak about, but to take action about, the challenges society faces.
With your help, faith groups can grasp that role with new confidence and new energy.
I look forward to it, and wish you the very best in your efforts.
Published 14 November 2011