National Security Summit: James Brokenshire's speech on 3 July 2012
This speech was delivered to the National Security Summit by James Brokenshire on 3 July 2012.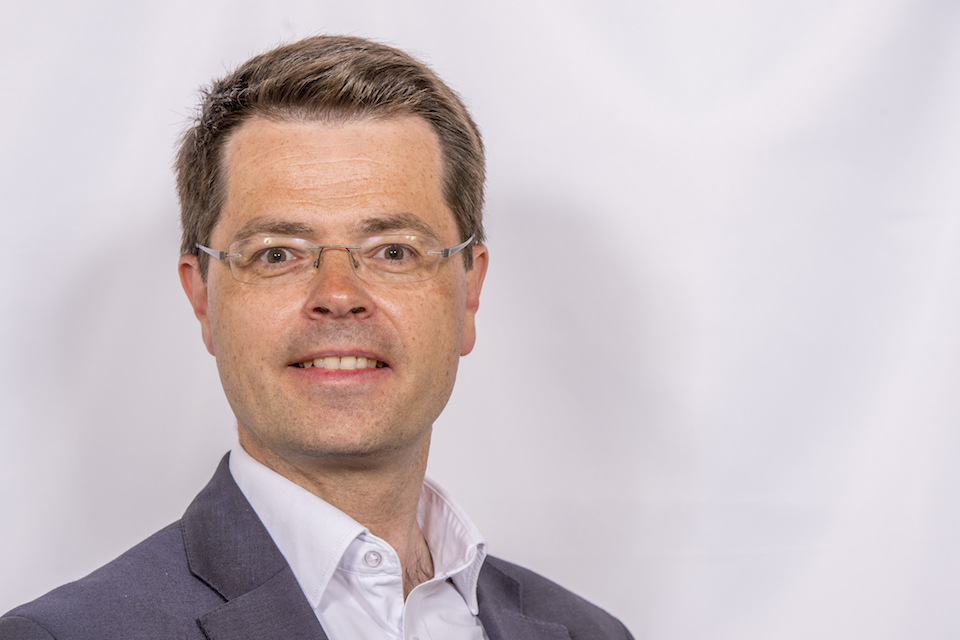 Thank you Dr Feakin for that introduction.
Introduction
First, let me say how pleased I am to be here with such a distinguished audience to discuss something so important.
Olympic security is important because 2012 is a year of celebration and this summer is a time of national pride.
Whether you are based in London or travelled from another part of the UK to be here today, I hope that you will find this session on olympic security useful and reassuring. London is ready. The UK is ready. And the world awaits.
As we speak, final preparations are underway to ensure a successful games: hundreds of extra trained, uniformed staff are ready to be flexibly deployed to maintain border security and keep waiting times at ports to an absolute minimum. Up to 70,000 games maker volunteers are ready to do their part, from welcome desk staff to drivers and event stewards. And of course nearly 15,000 athletes are in the final stages of punishing training schedules, and all with one goal: to give the performance of their lives at the olympics or paralympics.
A fortnight ago I saw for myself at first hand how these preparations are coming together when I accompanied the French interior minister, Manuel Valls, on a tour of the olympic park.  The park, from the stadium through to the aquatic centre contains some truly iconic buildings. For me this reflects the excitement, vigour and pride in the UK's plans to host a peaceful celebration of sporting achievement and cultural celebration.
Safety and security has been built into the very fabric of the olympic venues. They have been constructed to a high specification. From planting trees to reduce visibility of key venues, reducing their vulnerability to increasing the thickness of any glass to make it blast resistant, we have maximised the security of these venues.
As a result of this our venues have been awarded the prestigious 'secured by design' accreditation, and we are keen to share what we have learnt with future hosts of major sporting events.
The torch relay
And of course, today is Day 46 of the olympic torch's journey around the UK. It left Leicester this morning, and later on today it will arrive in Peterborough. This weekend the torch will reach Cambridge and then Luton.
It is striking how the journey of the torch round the country is bringing people together; touching and inspiring communities along its path.
A big summer
So, the Games are almost upon us. Let me give you an idea of the scale of the project we have undertaken. Over 8000 inspiring torch bearers are travelling 8000 miles to bring the torch to over 1000 communities, villages, towns and cities. One million pieces of sporting equipment are ready to go, including nearly 3000 footballs. There are 2500 tent units ready to go - at 2.5 million square feet, that's enough to cover all of Hong Kong. This is a massive endeavour.
As for the games themselves there will be over 10,000,000 ticket holders watching nearly 15,000 athletes from over 200 competing nations being reported on by over 26,000 accredited members of the press from around the world - it's the equivalent of holding 36 world championships at the same time.
And 4billion people are likely to tune into the opening ceremony, so the eyes of the world really will be on Britain.
But London is not only host to the olympic and paralympic Games this summer. A few weeks ago the whole country celebrated the Queen's diamond jubilee with street parties, concerts and a spectacular boat pageant along the thames featuring up to 1000 boats. We are also currently in the midst of championship tennis at Wimbledon, and this year's Notting Hill carnival promises to be bigger than ever. In addition, over 1000 different events are taking place across the UK as part of the London 2012 Festival. 2012 is a year of celebration for the UK.
I want this summer to be a celebration of sport supported by effective, discreet and proportionate security measures, not a security event with some sport going on.
The security situation
We are very conscious that, with the eyes of the world upon us, the games present an attractive target to anyone with an agenda to promote. But we have been preparing for 5 years, drawing on the considerable expertise that helped us to win the bid in the first place.
Our approach is intelligence-led and risk-based, and responsive. The current threat level is substantial - a terrorist attack is a strong possibility. We recognize that threat levels may change rapidly and by basing planning against a higher severe threat level, with scope to move to the highest level, critical, if necessary, we maximise our flexibility to respond to changes and challenges.
Not starting from scratch
Of course, we are not starting from scratch. London and the UK have a long history of dealing with threats to our safety and security. Any olympic additionality is just that: additional to those measures already in place day to day. Now, in fact olympic security planning takes its lead from CONTEST, the UK Government's Counter-Terrorism Strategy which you will have heard more about this morning.
To recap, under CONTEST we tackle all forms of terrorism, including Northern Ireland-related terrorism and domestic extremism, and the enduring threat from al qaida, by:
Pursuing individuals and organisations, preventing people from becoming terrorists or supporting terrorism
protecting vulnerable targets
preparing to mitigate the impact of any attack we cannot stop.
This model has informed every aspect of Olympic safety and security planning.
Other threats
We of course recognise that terrorism is not the only threat to the olympics: our planning approach for safety and security also takes into account public order, serious and organised crime and non-malicious incidents such as accidents and extreme weather.
The UK approach
As always in the UK, our approach to security for the games is police-led, and we place a high value on policing by consent. This does not mean we are unprepared.
London has been sorely tested since we won our bid to host the games. The very next day, July 7th 2005, saw an attack on our transport network that claimed the lives of 52 people.
As we approach the anniversary of that date my thoughts remain with the families and friends of the people killed and injured by the attacks. Whilst the coroner, Lady Justice Hallett, concluded that failings on the part of any organisation or individual did not cause or contribute to any of the deaths her report did highlight significant lessons for government and the wider emergency response community.
The government's response to the coroner's inquests in June 2011 fully accepted the three recommendations directed to it. Importantly, our response went further to ensure that the broader UK implications of London-specific recommendations were understood and acted upon. Since then, important improvements have been made, in particular relating to preventability, emergency services training and exercising, and responding to emergency events on the transport network.
Earlier this year the government reviewed progress against all the commitments made to the coroner, and published an update in May. We believe clear and substantial progress has been made since June 2011 and that the lessons learned from the events on 7 July have improved our ability to respond to terrorist attack. This does not mean we are complacent, and it remains important that ongoing work on preventability and emergency response continues to be aligned to the threat, and evolves as the nature of the threats we face change.
Assurance and testing & exercising
To help make us as ready as we can be, we have undertaken a comprehensive programme of assurance. One of the major components of this is the testing and exercising of our plans. From table-top discussions to command post exercises and live exercises involving all of the emergency services, we are taking the lessons learned and using them to improve our systems and responses. We have always said that we would keep our strategy under constant review. This is something we have done again in light of what we have learnt from our testing and exercising and we are confident that it remains correct. Throughout, the international olympic committee have expressed confidence in our arrangements. They have recently signed off their final inspection.
We have agreed to the deployment of a range of specialist military support in London and Weymouth as well as to venue security. This will include: Royal marines and HMS Ocean on the Thames; HMS Bulwark and Royal Fleet Auxiliary Mounts Bay in Weymouth; and forward based typhoon jets at RAF Northolt in London. Today, we have also agreed to the deployment of ground based air defence (GBAD) systems as part of this contribution.
The deployment will consist of four rapier and two high velocity missile (HVM) systems. This forms part of an integrated and multi-layered air security plan that includes the Typhoon aircraft and helicopters as well as a network of air observers and radars. This plan provides the most effective capabilities to deliver a safe and secure airspace during the games.
Both the Rapier and HVM systems were deployed to six carefully selected sites in East London for the military live exercise, Ex olympic guardian, in May. The exercise allowed us to test the integration of the equipment with the other elements of the air security plan and subsequently, confirmed the effectiveness of the GBAD systems.
We recognise that the deployment of military equipment and personnel across London may be unsettling for those communities not used to a military presence.
Since December, the ministry of defence with the metropolitan police has been engaging local communities, landowners, relevant council Leaders and members of parliament. They have done this to allay concerns, provide reassurance about these deployments and, as far as possible, take what measures we can to minimise the local impact.
I want to stress that these deployments are temporary and only for the period of the games. They form part of the overall defence contribution, to the wider police-led safety and security operation. This is both balanced and proportionate and on a similar scale to that of other recent olympic games.
It's important that we are prepared for all eventualities, not only to deter would-be aggressors but also to reassure domestic and international audiences that the UK is ready to use all the capabilities it has available to ensure a safe, secure and enjoyable 2012 Olympics.
Borders
Thousands of sporting enthusiasts are currently preparing to make the journey to the UK to be a part of this fantastic event. We are here to make sure their visits are safe and secure. However, we will not compromise border security and all passengers must undergo mandatory border security checks.
We will flexibly deploy hundreds of extra trained, uniformed staff to maintain border security. We will ensure that all desks are open during busy periods at Heathrow and other key ports to keep queues to a minimum. We look forward to welcoming the world.
The accreditation process, to allow more than 380,000 games family members to access olympic venues, and acting as a visa waiver for foreign nationals, is proceeding well. As part of the accreditation process each applicant will undergo a background check to help ensure the safety and the security of the games.
Conclusion
The focus of the government is to deliver a safe and secure olympic and paralympic games that London, the UK and the world can enjoy.
We have comprehensive, robust, and tested plans in place to make this happen. The police and emergency services will also be bringing all their experience of previous major sporting, political and cultural events to bear. Bringing this all together, we are confident that we will deliver a games where the sporting achievement and the olympic spirit is what people will remember - not the security. As I mentioned at the start of this speech, the UK is ready.  And the world awaits a peaceful celebration of sporting achievement and cultural celebration - one that will make London, the UK and the world proud.
Published 3 July 2012