Speech
National Business Travel Network (NBTN)
Video speech explaining how the government wants to encourage people to make more sustainable journeys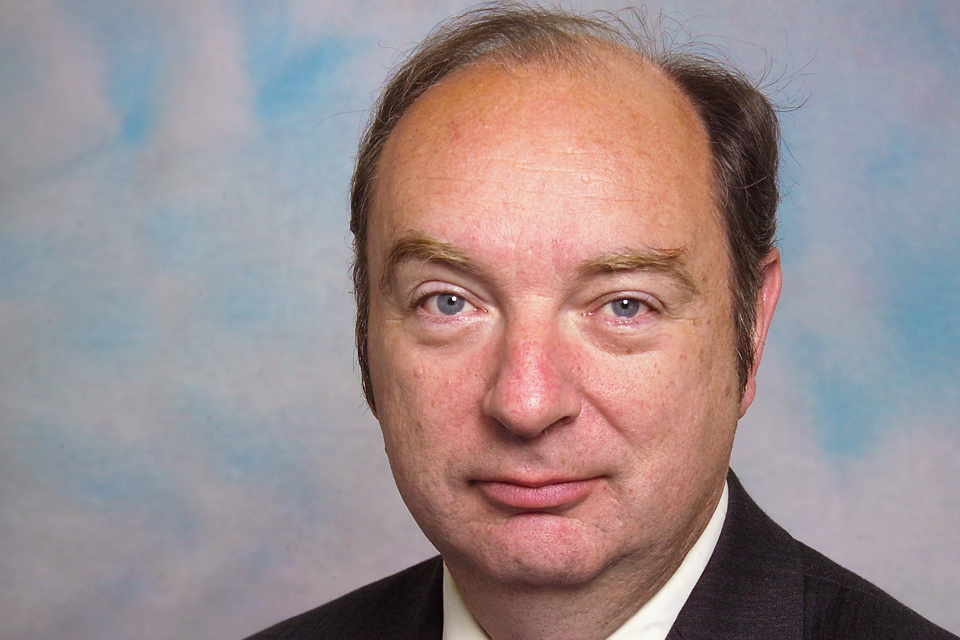 Norman Baker, Minister for Local and Regional Transport addressed the National Business Travel Network (NBTN) on the 12 November, explaining how the government wants to encourage people to make more journeys by sustainable, carbon-friendly modes of transport, from walking to cycling, and from car-sharing to public transport.
National Business Travel Network (NBTN)
Date filmed: 4 November 2010
Transcript
Hello, I'm sorry that I can't be with you at your conference today, but thanks to video technology, I'm delighted to be able to make a contribution to this important event and of course, it helps me to promote an important part of my ministerial brief - namely alternatives to travel.
This is of course, why you're here today, to deal with the vitally important issue of sustainable transport and alternatives to travel in the context of corporate responsibility and collaboration. These are issues that concern every business and employer in building a strong and competitive UK economy.
This coalition government's core agenda is restoring fiscal responsibility; securing sustainable economic growth and achieving carbon reduction goals. And it is this government's belief that transport is integral to both supporting economic recovery, advancing social mobility and tackling climate change.
We want to encourage people to make more journeys by sustainable, carbon-friendly modes of transport - from walking to cycling, from car-sharing to public transport - and, indeed, to think about whether they need to travel at all. But to deliver this sustainability in the longer term will be a challenge. To make it a reality, you need an effective framework of policies and programmes. And that's exactly what this government has got.
One of our first actions on coming into office was to cancel the third runway at Heathrow and focus instead on maintaining Heathrow's vital role as a global hub airport within the footprint it already occupies.
As you will have heard in the Public Spending review, we've also committed to developing and building a High-Speed Rail network to link the major English conurbations with onward links to Scotland and Wales.
Similarly, the review confirmed our intention to deliver Crossrail in its entirety - a rail infrastructure project this government regards as a significant growth generator, with real economic benefits that will be felt far beyond London.
As part of the recent Spending Review, the government has also announced provision of over £400 million for measures to promote the uptake and development of ultra-low carbon vehicle technologies.
This includes support for consumer incentives for electric and other ultra low emission cars throughout the life of this Parliament. From January 2011, the plug in car grant will provide consumers with up to £5,000 towards the cost of a qualifying car. We will be reviewing the level of the incentive regularly to ensure that the UK remains competitive and taxpayers get value for money. The first review will be in January 2012.
And we are continuing to invest in electric vehicle recharging infrastructure as well as in vehicle research and development. This new generation of vehicles can help drivers and businesses to cut running costs as well as shrink their carbon footprint.
The department is also making efforts to work with industry stakeholders to de-carbonise road freight.
However, most journeys aren't made on our national networks, but on our local roads and it is at local level that the most can be done to change patterns of behaviour and to create more genuinely sustainable transport modes while at the same time stimulating urban regeneration, economic growth and social integration.
Examples include:
Cycling initiatives that transform peoples' way of travelling around urban centres.
Attractive, air-conditioned buses running on prioritised routes that have the kind of appeal to passengers that metro systems have traditionally enjoyed.
Smart cards are making multi-modal journeys easy and seamless.
The department also supports the important role that sustainable travel initiatives such as car clubs and car sharing play.
And we recognise that light rail can also play an important part in providing the vital transport links from outlying areas to city-centres.
We also announced our support, following the spending review, for important infrastructure projects such as the proposed Midland Metro extension to New Street Station. This will improve the competitiveness of the economy of Birmingham by providing greater connectivity, increasing the network's capacity, and reducing congestion.
In order to support local measures, we're moving away from the top-down command and control system in favour of localism.
Underpining our localism agenda is the 'Local Sustainable Transport Fund' of £560 million over four years. It will be for local authorities working in partnership with their communities, as well as with neighbouring authorities, transport providers and transport users, health service organisations, environmental groups and local people - to decide on the right solutions for their area.
These solutions will address congestion, urban regeneration, social integration, road safety, air quality and local environmental and carbon reduction targets as part of a single integrated agenda. And I will be announcing further details on the guidance and funding criteria soon.
I am the first ever Transport Minister to have official responsibilities for alternatives to travel, which is an agenda that seeks to tap into the greenest travel option of all - namely not travelling. Of course my mission isn't to stop people travelling, but to ask everyone to give greater consideration to whether their journeys are necessary in the first place.
Measures such as encouraging home working; staggering people's working days so roads and trains are less congested at peak times; promoting the use of high-speed broadband for both business and leisure purposes and encouraging the uptake of video conferencing as an alternative to long-distance travel -all play a part in achieving travel reductions and subsequently contribute towards greater business efficiency and reducing business costs.
I'm currently working with other government departments and businesses to make a real difference in the amount of travelling undertaken and look forward to seeing greater progress being made in this area.
Business in the Community's Corporate Responsbility Index, which this year for the first time included a section on commuting and business travel, identifies that 80% of these corporately responsible businesses now have key performance indicators covering emissions from business travel with 20% including commuting.
Research tells us that the businesses already at the forefront of managing and measuring corporate responsibility consistently out perform their competitors who don't.
I've had the opportunity to preview the new 'ways2work' initiative which is a great resource for businesses. If businesses have been struggling to understand why work-related travel is relevant to their business, then 'ways2work' will show them the positive financial, social and environmental benefits that result from travelling more sustainably and indeed not travelling.
We have to embrace the challenges we face and now is the time for you to take your place as part of the solution by promoting and enabling sustainable travel measures and alternatives to travel. Put them at the heart of your business travel plans and see how they can have positive knock on effects to your budgets, the effectiveness of your businesses, the environment and on society as a whole.
You're responsible for keeping your businesses mobile and by working together I believe you can positively influence the travel choices people make for their commuting and business needs and so reduce the impacts of transport.
My thanks to the National Business Travel Network for putting together this excellent event and thank you for listening to me and I wish you a great conference.
Thank you.
Published 24 March 2011