Oral statement to Parliament
Mutuals Forum 2010
Introduction Good afternoon. I'm very pleased to join you for your annual Forum. I think mutualisation is an idea whose time has truly …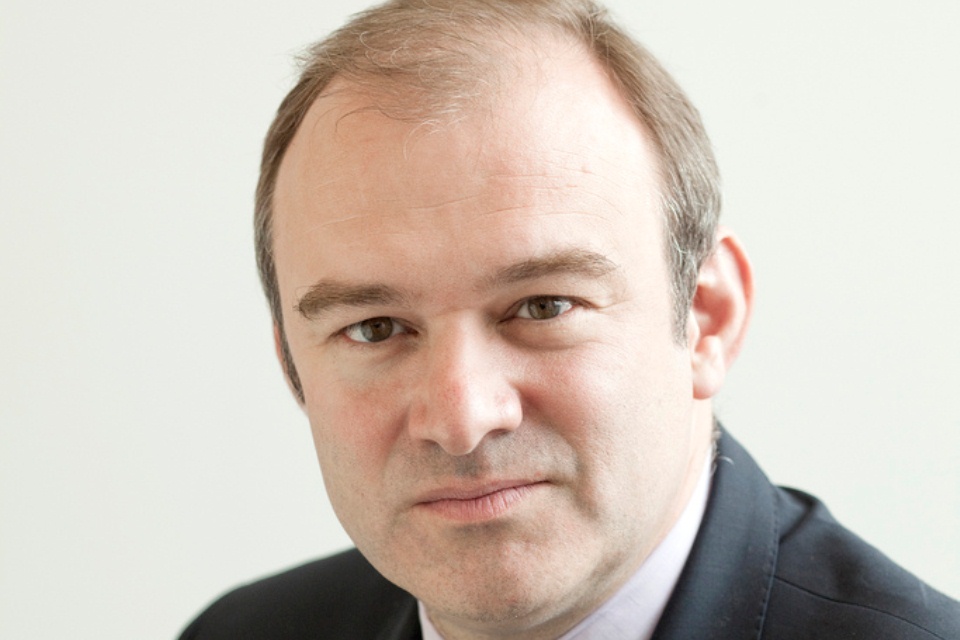 Introduction
Good afternoon. I'm very pleased to join you for your annual Forum.
I think mutualisation is an idea whose time has truly come. Giving everyone, from the chief executive to the person on the front line, a stake in the success of an organisation delivers real benefits.
It is an excellent way of recruiting and retaining motivated people who strive to achieve the very highest standards - the bedrock of success, whether you are a private sector business or a public body.
That's why the Coalition is committed to encouraging employee-owned business and supporting the creation and growth of the wider mutual sector.
There is good evidence to suggest that mutual models provide a framework for real employee engagement and in turn generate more innovation among employees; a better working environment; lower absenteeism; more positive industrial relations and improved business performance.
These benefits are more important than ever, as we strive to renew the UK economy and reinvigorate our public services.
Economic role
Mutuals can help power our drive for business growth and community empowerment. They provide the structures for employees, and the wider community, to invest in and share the wealth generated by local businesses.
The model can help attract more capital into communities and spread wealth more widely. But more than that, it fosters a culture of mutual help and support, which inspires people to transform their community for the better.
If Britain's economy is to recover and grow once again, it is essential we tap into and unleash the can-do, enterprising spirit found among people from all walks of life.
This is an economic imperative. We need more individuals to go into business for themselves if we are to achieve the sustainable, balanced and green economic growth that Britain needs.
We know that we need to do more to help people in business to consider the merits of different mutual ownership models. So we are looking to improve the guidance and tools that are available, with a view to enabling and encouraging mutual, co-operative and employee ownership models.
And we are examining whether there are regulatory barriers to mutual ownership models, as part of our broader efforts to reduce business regulation.
In addition, the Treasury is looking at making further progress on reforming the legislative framework for mutual legal forms.
The Co-operative and Community Benefit Societies and Credit Unions Bill received cross-party support throughout its Bill stages and became an Act earlier this year. Treasury is now looking at a timetable to commence the clauses in the
And the Legislative Reform (Industrial and Provident Societies and Credit Unions) Order 2010 will shortly be laid once again before the newly formed parliamentary committees.
We know how important this LRO is for the sector and we are committed to ensuring it continues on its Parliamentary path.
In addition, we are focusing on how we foster diversity and competition in the financial services sector, including from a vibrant mutual sector.
As you know we have set up an Independent Commission on Banking to consider structural and related non-structural reforms to the UK banking sector, and we are reforming the regulatory structure for financial services.
I very much welcome the sector's input in this debate and in particular the Oxford University report on this subject launched at this event.
Public sector mutuals
Now, so far I have spoken mainly about how mutuals can boost economic growth.
But we also believe a real spirit of enterprise exists among the people who work in the public sector. So the Government is exploring how to harness the potential of the mutual model to transform our public services.
We know that, across the country, there are thousands of frontline staff with good ideas about how to improve services - but at the moment they just don't have the freedom or control they need to make the necessary changes. We are going to change that.
We intend to give public sector workers a new right to form employee-owned mutuals and bid to take over the services they deliver. The Cabinet Office is co-ordinating work to explore how this right can be applied across the public sector.
We have also launched twelve pilot schemes to explore just how much the mutual model can deliver. They will benefit hugely from the mentoring and experience that the mutual sector has generously agreed to share.
You are the experts, after all, so we are keen to hear your ideas and learn from your experiences as this work goes forward.
This is the Big Society in action and I am genuinely excited about what we can achieve.
Our ambition is to unleash a new spirit of enterprise in our communities. And empower individuals to take control and find their own solutions to the problems that concern them most.
Post Office
That is one of the reasons we believe that the mutual model is particularly suitable for the Post Office.
The Post Office is far more than a purely commercial business. It operates in places where other retailers do not, including in deprived urban communities and remote rural areas. They often serve as a meeting place and a focal point for the local community.
Because of this distinct social purpose, the Post Office is ideally suited to a Co-operative group style structure - where employees, sub-postmasters and communities get a greater say in how the company is run.
By contrast, the current model sometimes pits the different stakeholders directly against one another.
For instance, sub-postmasters have to thrash out their pay rates with Post Office Ltd. At the same time, the Post Office's move online has had only limited support from sub-postmasters, who are concerned about a loss of customers in their branches.
Mutualisation could align these interests and put the network on a sounder footing for the future. Indeed, the increasing number of community-run post offices shows how well the mutual model can work at the local level.
So the Postal Services Bill allows for a move towards a mutual ownership model for Post Office Ltd - the national company that contracts with key clients, such as Royal Mail or DWP, and sub-postmasters alike. That change would be subject to clear requirements that a mutualised Post Office would continue to act for the public benefit.
Of course, such a move should not be imposed from the top down. It should be a collective decision, reflecting the views of sub-postmasters, employees, business partners and customers.
To ensure that happens, we have asked Co-operatives UK to examine the options for mutual ownership of the Post Office. We want them to seek as wide a range of views as possible. Not just those of the Post Office's major stakeholders, but also the views of experts in the field.
So I am grateful for the thoughtful paper published by Mutuo - 'Post Office: Made Mutual'. It has been a really helpful contribution to the discussion and I must thank the authors, Peter Hunt and Cliff Mills, who have provided valuable assistance as we have developed our thinking on this issue.
I am sure there are many more people here today with valuable insights to give, so I would encourage those of you with an interest to share your views with Ed Mayo and his team.
We are keen to canvas as many views as possible. So that, when Cooperatives UK delivers its conclusions to Ministers next year, it is able to make suggestions on important issues of detail. Such as who should be the members of a Post Office mutual, and how their relationship with it should be defined
Now, of course, before we make any final decision on whether to move to a mutual structure for the Post Office Network, we will conduct a thorough public consultation so the public can have their say.
But I believe the mutual model has the potential to put the people who use and run Post Offices right at the heart of the business, and secure its future for the long term.
Conclusion
That desire, to empower individuals and improve communities, underpins the Coalition's ambitious plans to support the expansion of mutuals, co-ops and social enterprises.
The staff are the greatest asset of any organisation, whether paid or volunteers. And the mutual model gets the very best out of them.
It encourages innovation and allows everyone to contribute their bright ideas. It creates an atmosphere of trust and makes each individual feel part of a team. It fosters pride in one's work and commitment to the job.
We want to harness the tremendous power of the mutual model - and use it to unleash a transformation in our economy and in our communities. With your help, I am confident we can make that happen.
Published 4 November 2010