Written statement to Parliament
Migrant tuberculosis screening
Statement laid in the House of Commons on 21 May 2012 by Damian Green and in the House of Lords by Lord Henley.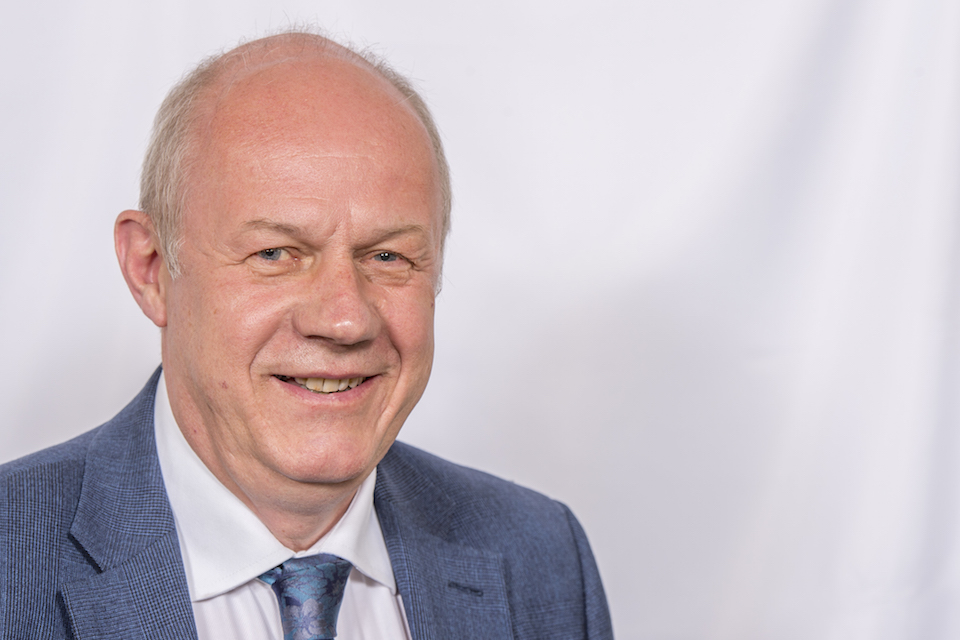 I wish to inform the House of the outcome of a review that has been conducted by the UK Border Agency with support from the Department of Health and the Health Protection Agency (HPA) of our arrangements for screening migrants from high incidence countries for active pulmonary tuberculosis (TB), and of our intention to make changes to longstanding policy in this area both to better protect UK public health and use public resources more effectively.
TB is a global public health issue. While TB rates in this country are stable, HPA data indicates higher rates of infection concentrated in particular metropolitan areas, and overall the UK's TB rate compares unfavourably with other developed nations. Much of the UK's TB burden is attributable to international migration. Around three quarters of TB cases in the UK occur in those born outside of the UK, and screening of migrants from high incidence countries for active TB forms part of the range of measures to prevent and control TB in the UK. The existing policy is that people subject to immigration control arriving in the United Kingdom from high incidence TB countries and intending to stay for over six months are screened at Heathrow and Gatwick airports for the active disease. This screening entails an examination of arriving passengers through the use of X-rays.
The government has decided that this policy should now be changed on medical and financial grounds. The weight of medical opinion is that screening for TB in this manner can no longer be considered to make any real contribution to the detection and management of the disease. X-rays alone cannot provide a definite diagnosis, which requires laboratory testing that cannot be performed in the airport environment. Current screening arrangements at our airports detect very few active cases. Changes in the travel industry over the past few decades now means that an increased number of people arrive at other UK ports where screening facilities are not available.
The UK Border Agency has been piloting the pre-migration screening of persons applying for long-term visas and entry clearance from high incidence TB countries on a model routinely employed by the USA, Australia and Canada. Screening overseas in advance of the visa application process enables the use of laboratory tests where x-rays or clinical judgement suggests the possible presence of TB. It also increases the possibility of detecting and intercepting drug and multi-drug resistant forms of the disease. Where individuals are found to have active pulmonary TB, they must successfully undergo treatment before their application to come to the UK can be considered. This approach is already sanctioned by existing powers in the Immigration Rules. The experience of our international partners is that pre-migration screening can assist in reducing the rate of imported infection.
The current UK pre-migration TB screening programme covers 15 countries considered high incidence for TB by the World Health Organization, and has demonstrated clear potential to detect active TB and achieve savings for the NHS. We therefore intend to expand this programme to those visa applicants applying to stay in the UK for longer than six months from the over 80 countries with a high incidence of TB, beginning the roll-out this summer (list attached). On-entry x-ray checks at Heathrow and Gatwick airports will be phased out.
The complex nature of the disease means that TB screening of migrants as part of immigration clearance can only make a limited contribution to TB control in the UK. One third of the world's population is estimated to have latent TB. A minority will develop the disease in its active form at some point in their lives, but it is currently impossible to establish through screening if this is likely to occur in any individual case. Most foreign-born TB patients only develop the disease in its active form years after arrival in the UK. We will therefore explore ways to improve the sharing of information between the UK Border Agency and the HPA about individuals coming to live in the UK for more than 6 months from high incidence countries. This will complement the systems that are already in place at a local level for connecting individuals with healthcare services.
Tuberculosis High incidence Countries:
Afghanistan
Angola
Bhutan
Bolivia
Botswana
Burma
Burundi
Cameroon
Cape Verdi
Central African Rep
Chad
China
China, Hong Kong SAR
China, Macau
Congo
Congo Dem Rep Zaire
Djibouti
Ecuador
Equatorial Guinea
Ethiopia
Gabon
Gambia
Guinea
Guinea-Bissau
Guyana
Haiti
India
Indonesia
Kazakhstan
Kiribati
Korea Dem People
Korea Rep of
Kyrgyzstan
Lesotho
Liberia
Madagascar
Malawi
Malaysia
Mali
Mauritania
Micronesia
Moldova
Mongolia
Morocco
Mozambique
Namibia
Nepal
Nigeria
Papua New Guinea
Peru
Philippines
Russian Fed
Rwanda
Sao Tome & Prince
Senegal
Sierra Leone
Solomon Islands
South Africa
Suriname
Swaziland
Tajikistan
Timorleste
Tuvalu
Uganda
Ukraine
Uzbekistan
Vietnam
Zambia
Zimbabwe
Countries currently covered by pre-screening pilot:
Bangladesh, Burkina Faso, Cambodia, Cote D'Ivoire, Eritrea, Ghana, Kenya, Laos, Niger, Pakistan, Somalia, Sudan, Tanzania, Thailand, Togo
Date: Mon May 21 10:41:39 BST 2012
Published 21 May 2012