The Hospital Club, London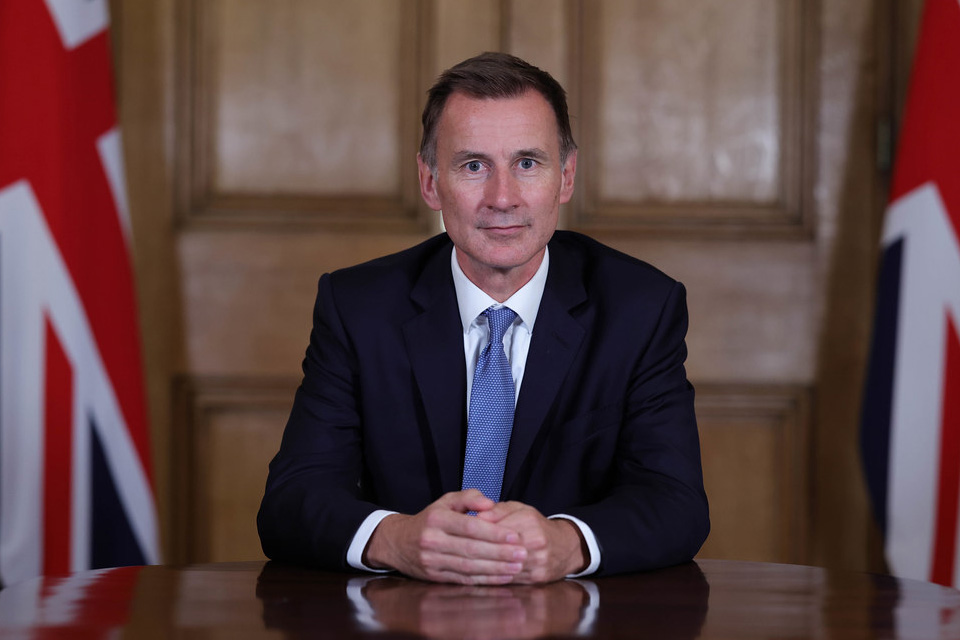 Thank you for coming today. And thanks too to Will and The Hospital Club for hosting this event, and for all the great work they are doing to celebrate, support and nurture some of our most exciting creative talent.
Thank you to the people who played a great role to implement media policy, Jacqui Devereux, Roger Parry, Claire Enders and also to the team at DCMS for their professionalism in coping with the change of government.
I wanted to set out this government's plans for the media sector in my first month as culture secretary and my priorities in different areas. Paternity leave very nearly made that impossible, so I am most grateful to my wife for having our baby two weeks early to ensure I didn't miss the deadline.
I consider my responsibility for media policy to be one of the most sacred I have. This is because the way our media operates - indeed its very existence as a voice wholly independent of government - is totally fundamental to our existence as a free society.
Karl Popper rightly thought that the key to both freedom and progress is the existence of open debate between plural and diverse voices. He would no doubt have agreed with Thomas Paine who said that "those who expect to reap the blessings of freedom, must, like men, undergo the fatigue of supporting it".
If we are to promote the plurality of voices that all of us agree matters so much, I want to argue today that our regulatory structure has been left long out of date by changes in technology. We need a radical rethink - and in the process perhaps be prepared for some of the fatigue Thomas Paine was talking about.
A strong media landscape
But my starting point is actually a positive and not a negative one.
We have an extraordinarily strong and diverse media landscape in this country, combined with a remarkable wealth of talent in our creative industries.
For decades, our broadcasting sector has benefitted from a well-established public service tradition, backed by an essential commitment from politicians on all sides to the principles of editorial and operational independence.
By mixing broadcasters with public service traditions with hungry and innovative private sector players - public funding mechanisms alongside commercial financing models - a broadcasting landscape of real quality and maturity has emerged.
Partly driven by this, the growth of the creative industries has far outstripped that of the wider economy - averaging around 5% per year in the ten years to 2007 - while employment in these industries has continued to increase by an impressive 1.5% during the downturn.
Indeed, key areas of the sector have held up very strongly despite the recession.
Like film, where UK box office takings reached a record-breaking £944 million last year, and UK films grossed $2 billion at the box office worldwide;
Or independent TV production, which remains a bigger industry in the UK than anywhere in Europe or the Americas;
Or the video games industry, which now generates around £2 billion in global sales;
Or the music industry, where the international success of artists such as Lily Allen and Florence Welch meant that 1 in 10 albums sold in North America last year were by British acts.
And there is one thing that binds nearly all of these together, something of quite simply extraordinary significance for Britain's economic future:
Nearly all of these industries involve the creation of digital content.
Why does this matter? Just as the Silk Road and Pax Britannica opened up trade in physical property, so the internet opens up trade in digital property.
So for the country that is probably the second best in the world at creating that digital property, this is a remarkable opportunity.
Missed opportunity
If we grasp it. And I am afraid it is an "if" and not a "when."
Because in many ways we seem to have stood still while other countries with far less to gain march ahead and steal our lunch.
A combination of recession and rapid technological advance has brought what should be great British industries to their knees - whether commercial TV, national newspapers or local commercial radio and newspapers.
In an age of localism we have virtually no local TV stations in our major cities, and Channel M in Manchester - one of the very few - has recently been forced to shed most of its employees.
We are now ranked 33rd in the world when it comes to broadband speed, with an average that is nearly 5 times slower than South Korea's.
Some of our biggest creative companies - including the world's largest advertising agency WPP - have chosen to relocate abroad.
We're in danger of allowing ourselves to be once again defined by the old truism - that we provide the creativity and the rest of the world makes the money.
Rather than accepting this as inevitable, we ask why it was we developed such creative strengths in the first place.
The answer is because at critical moments we have faced up to technological change and not run away from it.
In broadcasting, for example, it wasn't by reducing choice it was by increasing it. We licensed ITV in 1955, Channel 4 in 1982, Five in 1997 and unleashed the cable and satellite revolution in the 1990s.
We provided choice and innovation. And a well-funded BBC safeguarded quality and high standards.
As I have mentioned our national broadcaster, let me just say this:
The BBC is a great national institution; quite rightly the envy of the world.
Of course there are things we want it to do differently and better, but we recognise that core to its success has been its independence from political control. Nothing that this government does will compromise either the independence of the BBC or the quality of its output.
But core to the success of British broadcasting overall has been not just a strong BBC, but also strong competition to the BBC. We need to make sure that continues as well.
Enough theory and principles.
Let me now focus on two specific areas where I want to take immediate action to improve the competitiveness and health of our media landscape.
Rapid roll-out of superfast broadband
First of all broadband.
Wherever I go in the country, businesses tell me that access to fast, reliable broadband is increasingly essential to their competitive success.
Other countries are already moving ahead with rolling out next generation, superfast broadband based on fibre optics rather than copper.
The USA, France, Germany and Australia have all announced comprehensive national initiatives with ambitious headline targets.
Singapore wants universal access to superfast broadband by 2012, by which time Korea plans to have provided one million homes with 1 gigabit per second connections - a speed which can download a two hour film in just 12 seconds.
But in this country, the legacy was - in the same timescale - a commitment to a paltry 2 Mpbs universal connection. Necessary, of course, but pitifully unambitious compared to a Korean goal 500 times faster.
It is a scandal that nearly 3 million households in this country still cannot access 2 Mbps broadband speeds, and less than 1% of the country is able to access the internet using modern fibre optic technology - compared to an OECD average of around 10%.
Some people ask why we need these speeds when the iPlayer can manage on less than one Mpbs.
They are missing the point.
Superfast broadband is not simply about doing the same things faster. It's about doing totally new things - creating a platform on which a whole generation of new businesses can thrive.
The Federation of Small Businesses has estimated that a superfast network could add £18 billion to GDP and create 60,000 jobs. NESTA thinks it could be ten times that - 600,000 new jobs.
We may not know the precise number but no one is any doubt about the economic impact. A country that is so good at creating digital content has an enormous amount to gain from developing the infrastructure over which it can be distributed, bought and sold.
But it isn't only about business. Next generation broadband will open up new opportunities to improve public services such as education and healthcare.
The biggest driver of high speed broadband in Korea, where I was in January, is children getting help with their homework. Telemedicine is next - and already patients undergo heart surgery on the remote island of Guam supervised remotely by surgeons in Hawaii.
Of course there are significant costs involved, and wherever possible the market should lead the way, which is why we warmly welcome BT's announcement to invest a further £1 billion in upgrading its network to reach two-thirds of the population is very welcome.
Virgin Media's extension of superfast broadband - including its trials of a 200Mbps service in Coventry - is another positive step.
But I have always recognised that there has to be a role for government as well as the market.
Both in driving up demand for broadband by putting as many services as possible online.
And also - an objective I share with Caroline Spelman and her department - government must ensure we do not open up a new digital divide between the urban areas most attractive to infrastructure providers and rural communities where superfast broadband may never be viable.
So today I am announcing a first series of actions that will lead to the UK having a broadband infrastructure that meets the needs of all its citizens and businesses, and that will stand comparison with anywhere in the world. 
First of all, as mentioned, the government supports the commitment to ensure a universal service level of 2Mbps as the very minimum that should be available. We will use a proportion of the underspend on digital switchover to fund this.
Promoting a digitally-enabled Britain is one of the core purposes of the BBC, and this will bring services like the iPlayer within the reach of many more people.
Here I would also like to pay tribute to the excellent work that Martha Lane Fox has done as the UK's Digital Inclusion Champion and through the Race Online campaign.
Ed Vaizey and I are looking forward to working with her to extend the benefits of internet access to the 12.5 million people who are currently not benefitting from the digital revolution.
Secondly, I am announcing 3 market testing projects that will bring superfast broadband to rural and hard-to-reach areas.
These are projects that will not only benefit those living in these areas, but that will provide us with vital information about how we can best target government intervention and make next generation broadband viable in even the most challenging areas.
Broadband Delivery UK - the organisation which will be the delivery vehicle for these policies and accountable to me - will hold an industry event on 15th July to provide further details, and to describe how the procurement of these testing projects will be achieved.
Access to infrastructure
But thirdly I also want to address the biggest cost involved in rolling out new fibre optic networks: digging up the roads.
Cut these costs and, straight away, investing in superfast broadband becomes a substantially more attractive proposition.
That's why I want companies to be able to take advantage of the infrastructure that already exists - the ducts and poles of telecoms companies, the sewers and other utility networks.
We said in our Coalition Agreement that we will require BT and other infrastructure providers to allow the use of their assets to deliver superfast broadband.
So I wholeheartedly welcome Ofcom's proposals to open up access to BT's ducts and telegraph poles to promote further investment - and the positive and constructive attitude BT has shown to this development.
But I would like to go further. If legislation is necessary to require other infrastructure providers to open up their assets as well, then - as announced in the Queen's speech - I am ready to bring it to the House as soon as parliamentary time can be found.
I know there have been some interesting projects, whether by Geo in London, Fibrecity in Bournemouth and Dundee, or Virgin in Berkshire.
I want to hear from you what you have learnt from these and what the government can do to further stimulate private sector investment in next generation networks.
So we will be publishing a paper setting out our latest thinking on this at our industry event on 15th July.
On the basis of this, I will be inviting businesses interested in investing in superfast broadband to tell us how infrastructure sharing would impact on their plans. And we will then ask infrastructure owners to tell me how we can best work together to make this happen.  
Our goal is simple: within this parliament we want Britain to have the best superfast broadband network in Europe.
A new vision for local media
The second priority area for action that I want to focus on today is local media.
As many people here will know, I have long believed that the lack of high quality local TV is one of the biggest gaps in British broadcasting.
Why? Because, ironically, in an age of globalism people feel the need for stronger not weaker connections to the communities in which they live.
And this government is committed to strengthening those ties by giving local communities far greater control over their own destinies.
That is why Eric Pickles' department has opened up all items of local government expenditure over £500 to full transparency.
And why we support more elected mayors and elected police commissioners.
But for this to happen we need strong local media to nurture a sense of local identity and hold locally-elected politicians to account.
It happens elsewhere.
New York has 6 local TV stations - compared to London which has not one.
Birmingham Alabama, an example some of you may have heard me use before, has 8 local TV stations - despite being a quarter the size of our Birmingham that, again, doesn't even have one.
Paris, Lyon and Marseilles have local TV. Why not Glasgow, Sheffield and Bristol?
Unfortunately even as politicians have paid lip service to localism, our broadcasting ecology has pursued the polar opposite model - with a large proportion of news beamed shamelessly from the centre.
Making the vision a reality
The six million dollar question, of course, is not about the desirability of local TV but its viability.
The local advertising market in the UK is quite different from that in the US, and this probably represents the greatest single challenge for making local TV work on a sustainable basis.
At the same time, technology has massively lowered the costs of broadcasting. It is now possible to set up a news studio for as little as £250,000.
And consumer research has shown consistently high levels of public support for local news stories.
So how do we intend to progress this ambition?
Firstly, by recognising that plans for Independently Funded News Consortia were misguided.
They had the positive benefit of stimulating new and imaginative thinking amongst local media companies for which I am grateful - and I want to carry on talking to those who submitted bids about your ideas.
But, fundamentally, they were about subsidising the existing regional news system in a way that would have blocked the emergence of new and vibrant local media models fit for the digital age.
They risked turning a whole generation of media companies into subsidy junkies, focusing all their efforts not on attracting viewers but on persuading ministers and regulators to give them more cash.
That's why I am today announcing that the savings from the  IFNC pilots will be used instead to support the market testing plans for the roll-out of superfast broadband mentioned earlier.
Secondly, I can announce that I will be accepting Ofcom's recommendations on reforming local cross-media ownership rules - meaning that those rules will be significantly relaxed to allow local newspapers to own local commercial radio stations and set up local TV stations as well as benefit from greater economies of scale.
But in addition I have asked Ofcom to go further and look whether we should remove all cross-media ownership rules at a local level.
Consumers are hopping freely from platform to platform. Media companies need to be able to follow their customers - and a sensible regulatory environment would allow them to do just that whilst ensuring concerns about local monopolies were sensibly addressed.
I will therefore update these rules and bring secondary legislation to the House to enact these changes this summer.
Thirdly, I want to ensure that, as government, we are doing everything we can to make new local media models viable in this country.
Local broadcasting can be supported by a number of potential sources of revenue - whether advertising, sponsorship, product placement, the sub-letting of spare capacity or carriage fees.
But I want to settle once and for all what needs to change to make local broadcasting economically viable in the UK.
So today I am announcing that I have asked Nicholas Shott, Head of UK Investment Banking at Lazard, to look at the potential for commercially viable local television stations within the local media landscape right across the nations and regions of the UK.
And I have asked Nick to look at how a modernised, updated regulatory environment could help nurture a new generation of hungry, ambitious and profitable local media companies.
Based on his findings, I will be publishing a full, local media action plan in the autumn.
Conclusion
I began by saying that I have great faith and confidence in the strength of our digital and creative industries.
We are at a technological turning point of huge significance.
And because we are used to producing products of global quality and global appeal, the opportunity for us is greater than for many others. Not just to strengthen economic capital, but social and political capital as well.
Shakespeare said: "There is a tide in the affairs of men. Which, taken at the flood, leads on to fortune."
I want us to grasp that fortune and not be overwhelmed by the flood.
Thank you.
Published 9 June 2010