Speech
'Make good choices, and build yourself a great story'
Transcript of a speech by Sir James Bevan KCMG, UK High Commissioner at the British School of Delhi, Tuesday 17 December 2013.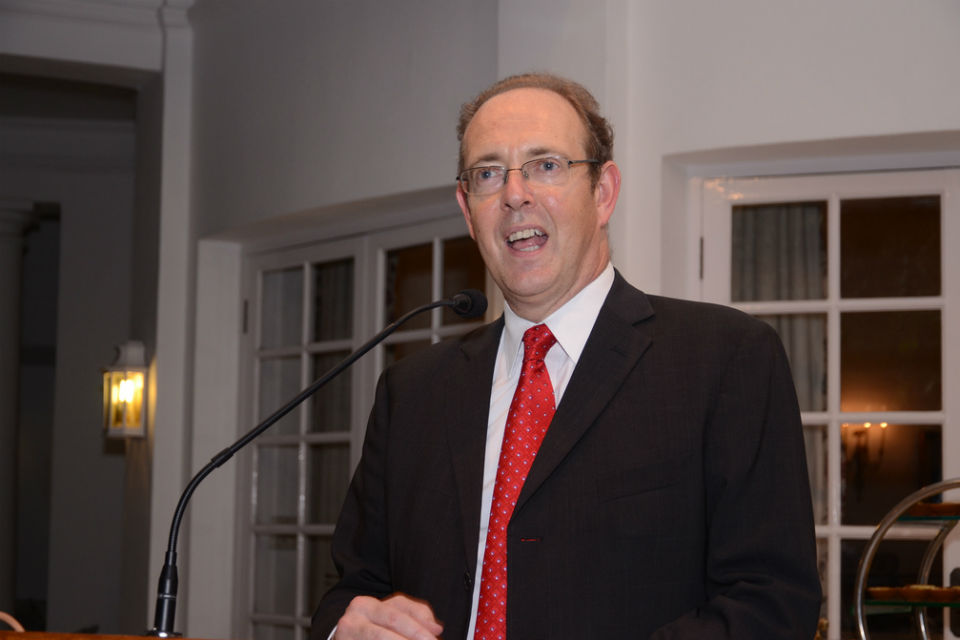 Dr Argent, Mrs Uppal, members of the board of governors, parents, students, other distinguished guests:
I am delighted to be here this morning and to have had the opportunity to present the first ever set of Governors' Awards. This is a fitting way to mark our 50th year and the achievements of the students.
To those students who have won awards, I say: Be Proud of yourself, because we are proud of you. Those awards didn't happen by accident. They happened because you worked hard and you did something really special which people noticed. When someone told the artist Michelangelo that his painting of the Sistine Chapel showed he was a genius, he said: "If you knew how much work went into it, you wouldn't call it genius." We know how much work went into winning your awards today, and we congratulate you.
To those students who have not won awards on this occasion, I say: Be proud of yourself too, because every person has something they are good at, including every single one of you. There is always next time. And ultimately what matters is not whether you win awards but what kind of person you are.
Let me illustrate that point by offering you some advice. Not my own advice. I have discovered that when I offer that, particularly to my three daughters, nobody listens. So here is some advice from three other people that seems to me to be good.
The first piece of advice comes from the founder of Amazon.com, Jeff Bezos, who had this to say to a group of students about to leave university:
"How will you use your gifts? What choices will you make? Will inertia be your guide, or will you follow your passions? Will you follow dogma, or will you be original? Will you choose a life of ease, or a life of service and adventure? Will you wilt under criticism, or will you follow your convictions? Will you bluff it out when you're wrong, or will you apologise? Will you guard your heart against rejection, or will you act when you fall in love? Will you play it safe, or will you be a little bit swashbuckling? When it's tough, will you give up, or will you be relentless? Will you be a cynic, or will you be a builder? Will you be clever at the expense of others, or will you be kind?
Jeff Bezos concluded his advice: "When you are 80 years old, and reflecting on your life, the story that will be most meaningful will be the story of the choices you made. In the end, we are our choices. Make good choices, and build yourself a great story."
The second piece of advice comes from a father to a daughter: from Jawaharlal Nehru to his daughter Indira Gandhi. In her autobiography, Indira Gandhi recollects that her father once said this to her: "You know, there are two kinds of people in this world. There are the people who get things done, and there are the people who take all the credit. Be in the first group, because there's much less competition." I encourage all of you to be in the first group too. I am confident that with the education you are receiving here at the British School of Delhi, you will be.
And the final piece of advice is a health warning about all forms of advice. It comes from the American comedian Ellen DeGeneres. She said: "Don't give advice: it will come back and bite you. And don't take anyone else's advice: it's usually wrong. My only advice to you is to be true to yourself, and everything will be fine". And that, ladies and gentlemen, is good advice.
So thank you for having me, well done to all the students here today whether or not you have won an award, and let me conclude by wishing every one of you a happy, peaceful and successful 2014.
Published 17 December 2013