Speech
Local Sustainable Transport Fund workshop
Video speech by Norman Baker MP, Parliamentary Under-Secretary of State for Transport.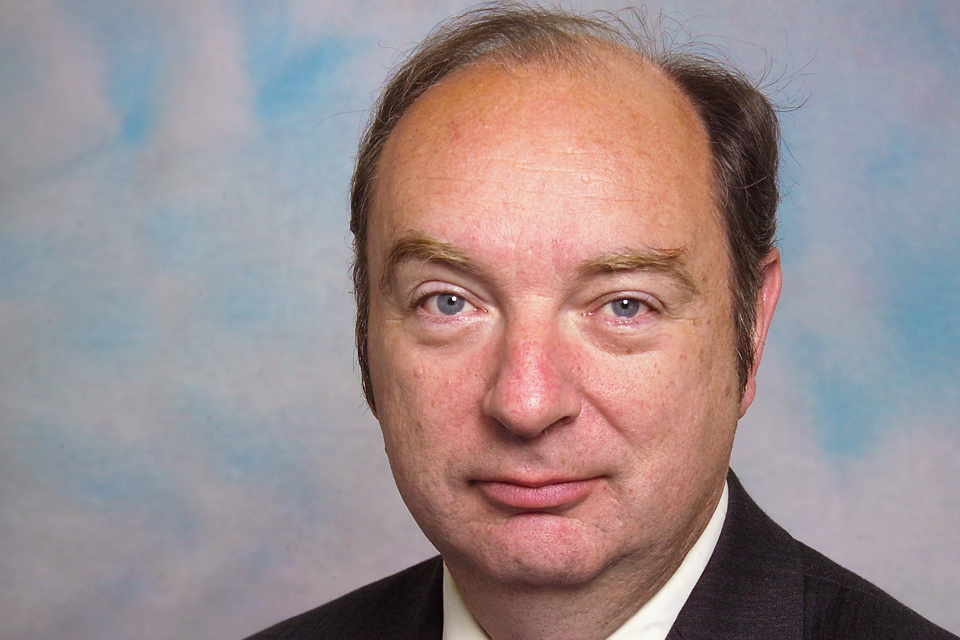 Norman Baker, Minister for Local and Regional Transport, provides guidance on the Local Sustainable Transport Fund at a series of workshops.
Local Sustainable Transport Fund workshop video
Transcript
Good morning and thank you for taking the time to attend today's workshop on the Local Sustainable Transport Fund. I'm sorry I'm not here in person, but as the first Transport Minister to have specific responsibility for alternatives to travel, it's perhaps appropriate for me to take advantage of video technology to make a virtual appearance at each of these events.
Last month I was delighted to announce our new local transport white paper, Creating growth cutting carbon. An unprecedented £560 million has been allocated to local authorities through our new Local Sustainable Transport Fund to support this.
The white paper forms part of our overall strategy to tackle carbon emissions from transport.
The government is convinced that in the longer term, progressive electrification of the passenger car fleet will play an important role in decarbonising transport. We also need to reduce the carbon impact of longer journeys - and high speed rail between some of our largest cities has a critical role to play. By prioritising spending on key rail projects such as high speed rail and Crossrail, we will be providing commuters and intercity travellers with attractive new options instead of the car.
But the white paper sets out the tools that are available to us now to provide that early reduction in carbon emissions that local action is best placed to deliver. Those tools are sustainable travel measures. Sustainable travel is important because it not only reduces carbon, but also tackles congestion and brings additional health and environmental benefits.
And these measures - as demonstrated by the sustainable travel towns, and the cycling demonstration towns - have proven, economic evaluations which show that they are high value for money.
This is why the white paper focuses on encouraging and enabling people to make sustainable travel choices for local trips. These represent the biggest opportunity for sustainable travel options such as walking, cycling or public transport, because around 2 out of 3 of every trips we make are less than 5 miles.
Research also shows that improvements to sustainable travel can increase turnover in the high street by 5 to 15%, because people who travel to the shops on foot, by bicycle or public transport perhaps surprisingly tend to spend more per head than those who travel by car. It also helps tackle congestion, which cause delays in urban areas at a cost of around £11 billion per annum.
And let's not forget there are further benefits - investment in sustainable transport helps make our towns and cities healthier and more attractive places to live, work and shop. Currently, for example, the costs to society of physical inactivity, poor air quality are up to £25 billion per year.
Of course, the most sustainable mode of transport is not travelling at all. Although I'm the first ever Transport Minister to have official responsibilities for alternatives to travel, my mission isn't to stop people travelling. But I'd certainly like everyone to give greater consideration to whether their journeys are necessary in the first place.
Measures such as:
encouraging home working
staggering people's working days so roads and trains are less congested at peak times
promoting the use of high-speed broadband for both business and leisure purposes
encouraging the uptake of video conferencing as an alternative to long-distance travel
all play a part in achieving travel reductions and subsequently contribute towards greater business efficiency and reducing business costs. I would encourage you to think about how such measures can be incorporated into your bids
The white paper is deliberately not prescriptive, but provides practical guidance with examples of ways in which local authorities can and are dealing with the transport issues in their areas.
This reflects our commitment to end the top-down decision making and the tendency in Whitehall to develop 'one size fits all solutions', which ignore the specific needs and behaviour patterns of local communities.
The government has already taken significant steps to hand back power to local communities. These include:
decentralising economic power through the regional growth fund
the new local enterprise partnerships
decentralising land use planning through the new planning policy frameworks
increasing transparency and accountability
And the Local Sustainable Transport Fund forms part of a wider picture of more streamlined and simplified funding to local authorities. Transport funding streams have been radically simplified - down from 26 to just 4. The fund also represents a move away from specific grants, so providing you with the freedom to develop your own targeted transport packages that address the particular transport problems in your area.
We're particularly keen to receive bids for the Local Sustainable Transport Fund from local authorities who are in partnership with the voluntary, community and social enterprise sector, as well as having the support of local businesses. I believe that by encouraging bids in this way, we will be able to capture innovative solutions to local transport needs in both rural and urban areas.
An example I often quote is the Cuckmere Community Bus in my own constituency. Individual residents in the Cuckmere Valley have come together to run regular and frequent bus services, taking people in rural areas to their nearest towns. These services are provided entirely by volunteers.
'Wheels to work' schemes provide transport to people who are unable to access training, employment or education, due to a lack of suitable public or private transport. They particularly benefit people living in isolated rural communities and can play an important part in helping others to come off benefits and regain their independence.
These are real examples, happening right now, and in today's poster presentations you will be hearing about other successful sustainable travel initiatives that have been delivered. We want to enable similar stories to unfold in many more places across the country. The design and scope of the packages you submit are entirely up to you, so long as you can demonstrate a clear fit with the government's new vision for sustainable travel. And I have been keen to offer a flexible bidding process - reflecting not only the complexity and scale of bids, but also the state of readiness of proposals. The department's assessment of bids will also be proportionate to the value of bids that are submitted.
This new vision for local transport - creating growth and cutting carbon through small scale sustainable transport packages, is being rolled out against a backdrop of nation-wide initiatives with the same objectives. The investment we've committed to sustainable transport further underlines our determination to secure growth while cutting carbon.
For example, over £400 million has been earmarked to promote the uptake of ultra low carbon vehicle technologies.
Progressive electrification of rail routes is also on the agenda.
And the Green Bus Fund will help fund around 500 new hybrid and electric buses, playing a vital role in unlocking potential and stimulating a growing market.
With operators and public sector bodies, we're also delivering the infrastructure to enable most local public transport journeys to be undertaken using smart ticketing by December 2014.
Finally, we're reviewing the way in which transport investment decisions are made to ensure that the carbon implications are fully recognised.
To sum up, the government wishes to support as many authorities and their partners as possible through the fund. The local transport white paper sets out the vision and through the fund we've provided you with the resources to take it forward. The rest is up to you. I hope you find today's workshop helpful in putting your bids together and I very much look forward to receiving the first round of applications in April.
Thank you.
Related documents
Published 7 March 2011