Speech
Local government finance settlement 2014 to 2015
Speech by Brandon Lewis on the local government finance settlement.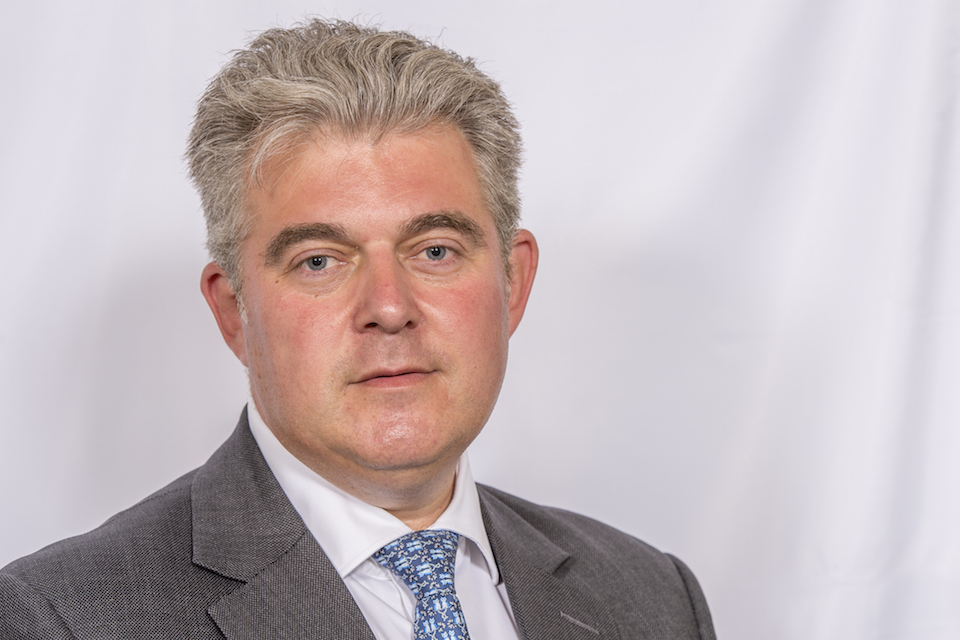 I beg to move that the local government finance report (England) 2014 to 2015 and the referendums relating to Council Tax increases (principles) (England) report 2014 to 2015 which were laid before this House on the 5 February 2014 be approved.
The coalition government has been working determinedly to restore the public finances [political content removed]. This is complicated work and difficult decisions have had to be taken. It is within the context of our responsible long-term economic plan that we have been consulting on the local government finance settlement for 2014 to 2015.
Our proposals are fair, balanced, and provide an effective basis for all local authorities to transform local services and promote efficiency. We confirmed last week that following a wide range of representations and meetings, this settlement will remain almost entirely as announced in December.
This is effectively the second year of a 2 year settlement which gives councils a new level of self-determination so that they can take control of their own finances. After years of doffing their cap to central government, and talking down their area to scrape together more hand outs councils can embrace the autonomy this settlement gives them.
Whilst councils have risen to the challenge of delivering more for less, local government spending still accounts for a quarter of all public spending. In the current year it will spend £117 billion - £3 billion more than last year making the local government bill bigger than the NHS and double the defence budget.
It is therefore necessary for councils to continue finding sensible savings - to modernise services - and cut back on waste. Recent opinion polls show that this is achievable and we have examples from around the country of councils doing just that.
The levels of satisfaction with councils is increasing compared with 2010, highlighting that even when savings are being made councils can maintain or improve services for residents.
Settlement
This year's settlement is fair. It is fair to north and south, rural and urban, metropolitan and shire.
Let us be clear that next year councils will be armed with significant spending power - an average of £2,089 per dwelling. The top 10% most deprived authorities in the country will average more than £3,000 per dwelling compared with a figure of around £1,900 per dwelling for the least deprived areas.
We are protecting cities and those authorities facing the highest demand for services. [political content removed.] The top 10% most deprived authorities will be over £1,000 per dwelling better off than the least deprived 10%. Places like Newcastle will receive £2,400 - around £900 more than somewhere like Windsor and Maidenhead.
We understand the pressures all authorities are facing and the division of funding demonstrates that we have tried to be fair to all. The average reduction in spending power next year is 2.9%. With no council set to lose more than 6.9%. This is the highest level of protection we have offered to councils in 3 years.
Rural and flooding
We are currently experiencing the wettest winter for 250 years, and that has an impact on local authority finances. Many local authorities are working tirelessly for the safety of their communities. The government has made it clear that they are committed to supporting them unequivocally.
The severe flooding and storms have affected rural and urban, town and country alike - from Great Yarmouth to Dawlish. Sixty-two authorities have indicated they will apply to the Bellwin scheme of emergency financial assistance. The grant reimburses local authorities for the cost of their immediate actions to safeguard life and property.
We have enhanced the terms of the Bellwin scheme in response to the recent severe weather events. The floor has been lowered so that more councils can apply which I estimate to be worth an extra £15 million to hard-hit areas - which will be of particular interest to unitary and county authorities - and we will now pay 100% above the threshold, as opposed to the previous 85%.
For the longer term I am committed, along with colleagues from across Whitehall, to undertake a review of the Bellwin Scheme - to assess what changes may be needed in the light of more frequent and challenging weather events.
We have also provided a £7 million severe weather recovery fund for those areas affected before and over Christmas.
We have also listened to the wider concerns of rural areas and the extra challenges they face in achieving service delivery efficiencies - and we are topping-up the Rural Services Delivery funding by an extra £3 million this year, including £2 million announced today. It is now worth £11.5 million - a further bolster to the 95 authorities who will benefit this year.
Transformation
We are continuing to encourage councils to grow their own economies. Last year's Transformation Challenge Award incentivised councils to rethink how they go about their business and to fundamentally transform the structure of their local services.
Eighteen areas received a share of £7 million to jump-start their innovative projects. Following this success, we are continuing with the Transformation Challenge Award this year - the terms of which will be announced shortly.
The expertise these areas have shared with other councils and the expertise being shared through the community budget pilots and the transformation network highlights that this is the right approach. Authorities such as Staffordshire Moorlands and High Peak are showing they can save around 18% by sharing management and working in a different way. Likewise, South Holland, Breckland and other councils around the country are working more effectively.
The Efficiency Support Grant has further incentivised transformation. Those facing the largest spending reductions - [political content removed] have now been given a leg-up towards those savings. [politicial content removed.]
Authorities receiving the grant are protected by our safety net, which is bigger and stronger than last year. Despite some areas choosing to play politics with this - [political content removed] sometimes even cross-party councils such as Hastings and Pendle are doing some really good work on transforming things.
Areas such as High Peak and Staffordshire Moorlands are working cross-party to share management and show the way to savings of 18%. I hope others will follow.
Those in receipt of funding are making progress with their efficiencies, with many going a long way towards that [political content removed]. Therefore, for councils who are on track with their efficiency plans - and are delivering on the second year of their business plan - which we will review later this year then the grant will be rolled into their settlement in 2015 to 2016. [political content removed.]
There are other ways that councils can become masters of their own fate. The New Homes Bonus is rewarding councils who have increased their local housing supply. Helping them to meet the needs of a growing community and in 2014 to 2015, the New Homes Bonus will be worth £916 million - money for councils to spend as they see fit.
The Business Rates Retention scheme has revolutionised the potential to grow local economies and given councils a hand in their success. Under the last government, councils did not get to see that money of the £11 billion in business rates that they now retain.
Councils sit on a total of £230 billion of assets and more needs to be done to turn those assets into better services for local people. Councils who need more support with creating or changing to cutting-edge services will be able to use up to £200 million from asset sales to pay for one-off costs of service transformation.
Illustrative figures
The Autumn Statement protected local authorities from further cuts to services. By setting out a 2 year settlement councils are able to plan their long-term finances and provide stability to services and taxpayers. This year we are publishing illustrative figures for 2015 to 2016 in order for councils to do so.
As announced in the Spending Round, 2015 to 2016 will be the year that £3.8 billion of the Better Care Fund becomes available. This is a real coup for local authorities. It presents our civic leaders with a once in a lifetime opportunity not only to encourage better working between their local NHS and social care services but to change the lives of the most vulnerable people in their area.
Such a stable platform for forward planning provides councils with the scope to merge back offices, and tackle local fraud at a saving of £2 billion apiece. Improving council tax collection will help to bring in the outstanding total of £2.4 billion.
Our proposals put councils in charge of their finances, and for the first time in the history of local government finance, gives them a direct stake in the success of their local economy.
Council Tax
The government recognises the crucial role that councils can play in helping people with the cost of living. We have offered councils support so that they can freeze Council Tax bills. Under the last government, Council Tax doubled. By contrast, since 2010 Council Tax bills have fallen by an average of 10% in real terms.
The total freeze funding, up to 2015 to 2016, is £5.2 billion. A serious commitment by the government to helping hardworking families. Over the lifetime of this Parliament, the average band D taxpayer could save up to £1,100, thanks to our Council Tax freeze.
The Chancellor has also agreed, as he has done for previous years to put the next 2 years of funding into the baseline - which eliminates the risk of a 'cliff edge' and offers maximum future certainty to councils.
Everyone in this house should expect councils to do their bit for hard working families. They must recognise that they have a duty to take up the freeze offer. Councils who do not accept the freeze and wish to raise bills by 2% or more - can do so - but only through a binding referendum. We believe that this strikes the right balance between direct and representative democracy.
I say to councils – take the freeze. If they do not do so, but want to avoid a referendum - the increase will benefit them to the tune of just 0.9%. My message to councillors who are considering that is to go back and push their officers to deliver more for their residents. We have given local electorates the power to veto excessive rises through a referendum,and councils should trust the people if they are confident they have a case for putting taxes up.
So far, 161 councils have publicly announced that they intend to ease the monthly bills burden for families. There are even some authorities, including Kensington and Chelsea, Croydon, and Rugby who are in a position to consider offering residents a one-off Council Tax rebate so successful has their savings drive been. I expect many more councils to sign up to the freeze in order to make a real difference to the cost of living for hardworking people and to demonstrate that locally elected leaders make the right choices for their electorate.
I would encourage councils to make the right choice and offer a fourth year freeze.
Conclusion
Our 'do it yourself,' reward-based mantra is a stark contrast to the old 'begging bowl' mentality. A substantial amount of money is available to local government in 2014 to 2015.
It is a bigger budget than the NHS and defence budget. And this settlement offers councils the further freedoms, flexibilities and incentives to build more homes, create more local jobs and boost business and enterprise and ultimately to provide more and better first class services for their local residents.
Published 12 February 2014