Local enterprise partnership network conference
Transcript of the speech as delivered. First, thank you to David and the Network for the work they've done in the past year. It's great …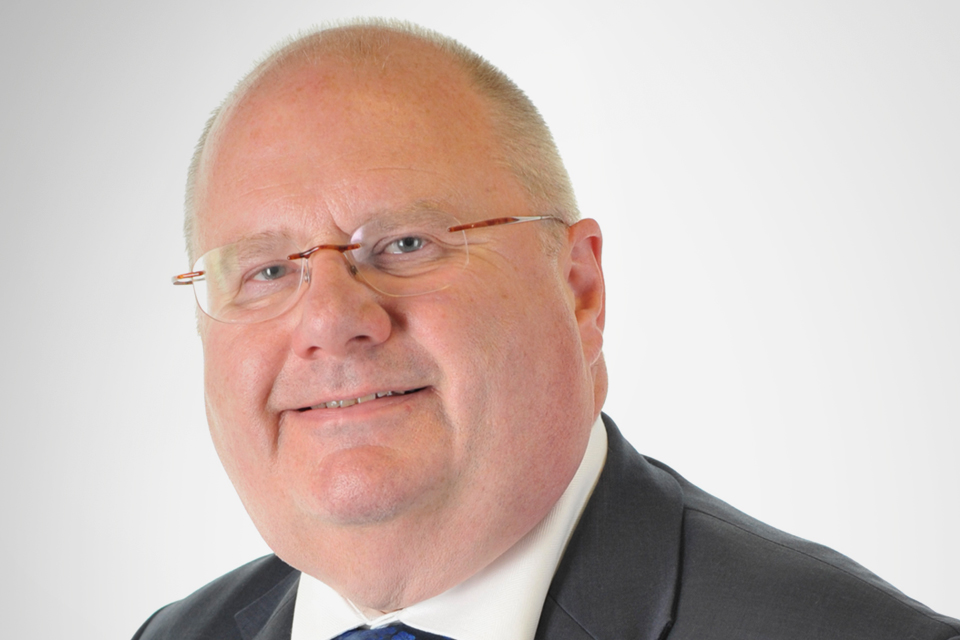 ---
Transcript of the speech as delivered.
First, thank you to David and the Network for the work they've done in the past year.
It's great to be here.
We're here in Royal Mint Court.
But it's a pity the money isn't here.
Actually, the Cabinet went on a visit to the actual Mint in Wales where we watched them mint coins for the Olympics.
They told us that normally they would check our pockets for change in case we planned to walk off with any Olympics coins!
But since we were the Cabinet they'd let us off.
Well, if anyone would like a few Olympics coins I'm ready to cut a reasonable deal!
Now the health of the economy, just like the health of the body depends on good circulation. I know that Bob in his presentation this morning set out the scale of the challenge.
For our currency it must flow to every corner of the United Kingdom.
As that great Elizabethan Sir Francis Bacon once said:
Money is like muck, not good except it be spread.
That means giving local areas the means to prosper.
We used to be good at this in days gone by.
The industrial revolution was forged, not in the corridors of Whitehall, but the crucible of our local communities.
Arkwright's first cotton mill in Derbyshire.
Spinning and textiles in Lancashire.
Iron in Shropshire.
What a great time it must have been with those pioneers.
An age where competition between local areas sparked ideas and imagination.
Shaping and remaking our country into the world's workshop.
But over the past hundred years or so we've seen Big Government in revolt (or revolting Big Government).
The dead hand clawing back power and resource from any innovation that moved.
Government following after Government but the computer still saying no.
The vast barrier of bureaucracy blocking up the system.
So with local enterprise partnerships we've gone back to first principles.
Giving localities a real stake in the performance of their own economies.
Creating self-sustaining economies with local led growth.
Working hand in glove with the private sector.
Giving back not just political but economic power to local people.
You can see where local enterprise partnerships fit into the picture.
In a way, you're leading the charge.
So two years on from your creation what's happened?
From what I can see - plenty.
You've seized the initiative and demonstrated local leadership over the Growing Places Fund.
That's where we'd like the future to be.
The way these decisions used to be made was through civil servants and scoring systems.
Ministers made decisions at the end of the process.
Now we're saying there's a better way of doing it.
We're giving you the power to get on with the job.
To put money into local growth and local infrastructure.
And that's what's happening.
The Hertfordshire Local Enterprise Partnership Board recently approved £11.5m for a range of projects that will bring a hospital, housing, offices and green spaces to the area.
Not to mention a new stage for Elstree Studios - which brought us Star Wars and Indiana Jones.
In total we're talking about 4,000 new jobs and 2,000 new homes by the time these projects are completed.
Meanwhile, the South East partnership has already identified 10 projects with planning consent to receive £33m and create 28,000 jobs and 14,000 new homes.
And now, over in Lancashire, they've approved three schemes which are ready to start work immediately.
And as Justine set out earlier - you know how to get the best bang for your buck.
In layman's terms that means 1,550 new jobs, a further £95m investment just short of 600 new jobs.
I'd like to give a big hand to all those private sector lenders who've given their time to the enterprise cause.
Your efforts are paying off.
And what's so encouraging is the way that different areas are spurring each other on.
Coventry and Warwickshire Local Enterprise Partnership decided to encourage 100 companies to recruit 100 new apprentices in 100 days.
But anything they can do Leeds can do better.
The Leeds City Region Local Enterprise Partnership is aiming to get 1,000 companies to sign up to its 5-3-1 initiative.
It brings skills, education, mentoring, work placements and apprenticeships to a local area.
And I'll bet there's someone here thinking a thousand? Only a thousand? I can do better than that.
And, speaking as a Bradford man, I'm sure there's even someone who can put one over on Leeds.
By all means do so.
I've no problem whatsoever with a bit of sibling rivalry.
Local people will be the winners.
But since we're talking rewards let's focus on the crown jewels.
I'm referring, of course, to our Enterprise Zones.
Nothing quite says we're open for business than these hot houses of growth.
When I last looked there were 24.
From Hull to Hereford, Sheffield to the Solent.
All with simplified planning rules, and 100 per cent relief for all new firms over five years and to be kitted out with super fast broadband.
And these tax breaks begin the moment a business moves onto the site.
We've a zone in the Humber that could bring in more than 20,000 new jobs.
There's one in Tees Valley too.
Helping us keep our place as a world leader in renewable energy, advanced manufacturing and digital sectors.
Not to mention supporting up to 1,200 jobs by 2015.
I could go on all day but now's maybe not the time to pat yourselves on the back.
We've a job to do.
This is just the beginning.
To go further faster we need to tear down the culture of delay in local government circles that's paralysed action and growth.
As I said last time I was here, I'm fed up with local organisations waiting for my permission to act.
Don't be shy.
Don't put your hand up.
Don't faff about.
Just get on with it.
What I've found particularly refreshing about our local enterprise partnerships is the way they're getting the public sector to just get on with it.
Take, for example, Local Development Orders.
They let local authorities grant automatic planning permission for certain developments such as new industrial buildings.
Removing the normal delay and costs of planning permission.
They give firms greater certainty.
Now I've no idea why only a handful were put in place in the seven years since they've been in place.
That's anyone's guess.
Never mind.
Our Enterprise Zones aren't backwards in coming forwards.
They're getting stuck in.
Two thirds of the Zones will have at least one of these orders in place by the summer.
Eighteen orders have already been agreed, eight more have got through the consultation, a further 40 are in the pipeline.
Great Yarmouth and Lowestoft Enterprise Zone has a nice collection of development orders on the mantelpiece.
Six at the last count.
And this hub of off shore wind farms, port logistics and engineering is putting its orders to good use.
Turning them into new buildings, extensions, roads, telecommunications and low carbon energy installations.
The other day I popped in to see one of the entrepreneurial companies who are benefiting from this.
SeaJacks build vessels for offshore wind farms in the North Sea.
No idea how they do it.
I'm just glad they've got the money to get on with it.
A few folk think that doing things locally loses out a bit in terms of global prestige.
I think that's stuff and nonsense.
They're helping us gain a slice of the global pie.
And it's not over egging it.
Look at global manufacturer X:Cel Superturn. It's rapidly expanding its operation into the Sheffield City Region Enterprise Zone bringing £18 million with it.
Japanese logistics firm Vantec, a subsidiary of Nissan, recently became the first overseas company to invest £24 million in an Enterprise Zone - taking advantage of Sunderland's Enhanced Capital Allowances.
These examples I think prove a point.
That we need to give even more power to your elbow.
They're about reforming business rates.
Allowing local areas to keep the proceeds of the wealth they create instead of handing it back to central government.
We've published the National Planning Policy Framework.
Development will now get the green light unless the harm outweighs the economic benefits.
The framework is another example of our new approach.
We've taken 1,000 pages of planning regulation down to less than 50.
Given planning back to the population.
You've made the point about how difficult it can be to get things done.
Well, we're doing something about it.
Ensuring that local enterprise partnerships alongside local authorities can create decent developments.
Places where people can work and grow up.
But I am expecting to hear what's going well and what's getting in the way of you getting things done.
I understand today that you have shared stories of the good, bad and the ugly, for example: the good work that you have led to speed up planning locally.
Ursula (Ursula Lidbetter - Chair, Greater Lincolnshire Local Enterprise Partnership) - I would like to hear more about what you have done to get planners and developers to agree investment.
Denys (Denys Shortt - Chair, Coventry and Warwickshire Local Enterprise Partnership) - I know that my officials - including Bob - worked with you and transport officials to unlock a key development.
Alex (Alex Pratt - Chair, Buckinghamshire Thames Valley Local Enterprise Partnership) - you have secured private sector resource to support the Buckinghamshire Thames Valley Local Enterprise Partnership. I would be interested in hearing what the local authorities are also doing to support you.
But we must go further and faster - the scale of the challenge is significant.
I heard today that because of local authority processes, one area took four months to procure a website.
It would have been cheaper and easier to have trained a pigeon!
Anything that takes four months to procure, tells you there is something wrong with the procurement process.
That it's not fit for purpose.
Generally these processes are put together by people who don't understand the problem.
Who are only interested in making sure nothing goes wrong.
It doesn't matter to them.
But don't be seduced.
You're here to name and shame.
Let me let you into a secret.
We took a risk when we set up the local enterprise partnerships.
It was against the normal way they do things from the centre.
And it's basically because we didn't want you to mimic or copy what had gone before.
We wanted you to bring that private sector vitality to the party.
To encourage local authorities to share.
To deliver the growth that makes a difference to our local communities.
I bet there are a few local organisations out there right now with their noses out of joint, uncomfortable with the way you're pushing the boundaries.
I'd like to give you a considered view.
Good.
You're clearly doing something right.
And if there's anyone who is refusing to play ball and help you to help your local communities let me know.
For instance, if there are local authorities out there that are refusing to pool their resources to support their partnership, I'll be expecting answers - pretty quickly.
So don't be shy.
If you see rules break them.
If there are obstacles - go through them.
Otherwise the dead hand of Government will come up from the grave and pull you all down.
So take liberties.
Tell us what you need to make progress.
We all share the determination to act on behalf of our local communities, our local heartlands.
It's that that will help the money flow and the economy grow to the benefit of all.
Published 26 April 2012