Launch of the Universal Learning Offer in libraries
Ed Vaizey launches the Universal Learning Offer and discusses the valuable role libraries play in today's society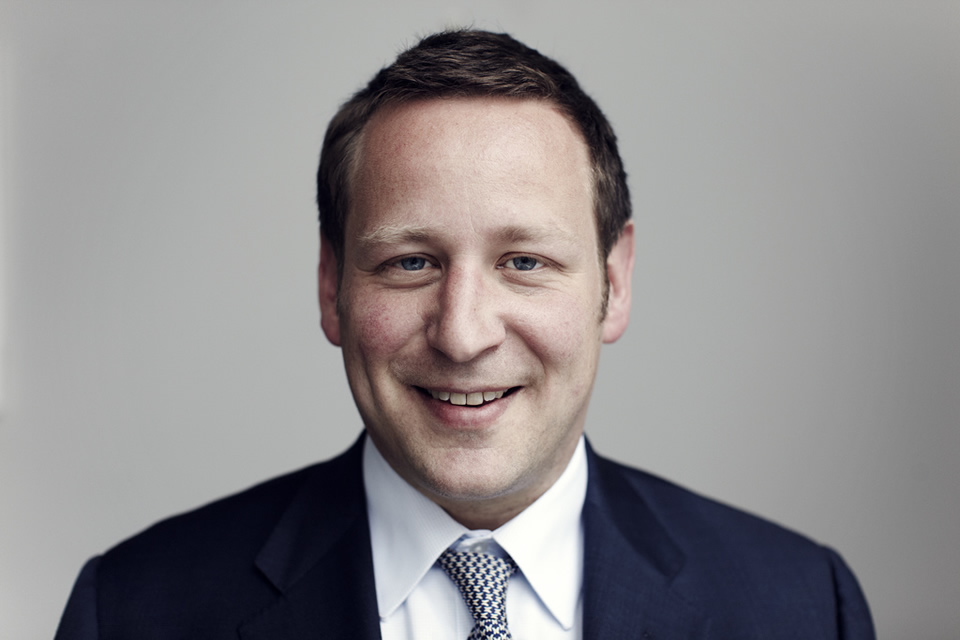 Thank you for inviting me to visit Pancras Square Library today for this exciting launch of the new Society of Chief Librarians (SCL) Universal Learning Offer. It is a pleasure to be here.
We all recognise the debt we owe to libraries, whether they were our school library, our local public library or the libraries at universities, colleges or in work places. Libraries have always been essential in supporting literacy, education and the acquisition of information and knowledge – and that core role has not and will not change in the future.
However, the way libraries fulfil their role is changing dramatically, not least because what people expect from a library is changing. Yes, most of the 234 million people who visit libraries each year still come to borrow books, but they also want to use their library to access the internet and online services, to take their child to a parent and toddler group, to do their homework or to ask a librarian to help them use a government web site or complete a job application.
And as we have heard today, libraries can make an important contribution to bridging the skills gap particularly in a growing and changing economy. Their historic role as centres for lifelong learning - alongside the fact that they are seen as safe, trusted, free and open spaces for everyone to use across the country - offers a huge opportunity to provide new skills and learning to people who may not access other education and training and to contribute significantly to us become a learning nation.
Libraries offer limitless possibilities for learning: peer to peer, individual, group, one-on-one. The learning opportunities in libraries are empowering people to improve their lives. That is why I'm so pleased that SCL have taken the lead on co-ordination of this Universal Learning Offer to provide opportunities to share best practice and raise the bar across the sector, building on the success of their four existing Universal Offers.
It is inevitable that - like all other organisations - how libraries fulfil their role is shaped by the digital revolution. No longer are we tied to only accessing information from the rows of printed books that make up a library's reference section - we can now use the internet to access online information services. Increasingly, we want to choose how we read a book - whether in print or electronic format or to listen to the audio edition. And, in the age of internet shopping, we also expect to be able to access library services remotely 24 hours a day.
Libraries are stepping up to this challenge. The SCL Digital Training Programme reached more than 14,000 library staff, who are now helping people around the country to get online and improve their digital skills. The new Code Green: Digital Making Kit launched today will build on and complement this work in the exciting area of digital making in libraries.
But the library service sill faces changes. It is worth noting that, in England, over a third of the population still visits their local library and, in the poorest areas that figure rises to nearly a half. What is clear is that public libraries are still greatly valued, especially by their local communities, as evidenced by the remarkable numbers of library campaign groups that have grown up across the country.
These groups have been sending a very clear message to their local councils and to their local elected councillors that community libraries should not be axed and, in many cases, local residents have taken over the running of their library to save it from closure. I think it is right we should all applaud both their commitment to supporting libraries, but also their efforts in keeping them open for the benefit of their communities.
So it is a challenging environment, which is why I asked William Sieghart and an advisory panel to look at how the public library system in England could best work in the future. William and his panel received over 250 written submissions, took oral evidence and visited numerous library authorities and their libraries.
Two themes emerged from their work. The first is that there had already been far too many library reviews that had come to nothing. The second was that not enough decision makers at national and local level appeared sufficiently aware of the remarkable and vital value that a good library service can offer modern communities of every size and character.
William and his panel concluded that we needed to set up a Libraries Taskforce, a partnership between local and central government, to work with local authorities to help them improve, revitalise and adapt their local library service, whilst encouraging increased community involvement.
The panel also emphasised that, despite the growth in digital technologies, there is still a clear need and demand within communities for safe, non-judgemental, flexible spaces, where citizens of all ages can mine the knowledge of the world for free, supported by the help and knowledge of the library workforce. This is particularly true for the most vulnerable in society who need support and guidance, and to children and young people who benefit from engagement with libraries outside of the formal classroom environment.
The Local Government Association and I quickly established the Taskforce to deliver the recommendations of the Sieghart Panel. That body is chaired by Paul Blantern, chief executive of Northamptonshire County Council, with Kathy Settle, previously from the Government Digital Service, as the Taskforce's chief executive, and with membership from a wide range of local authorities, library organisations and their partners, many of whom are in the room today. I would particularly like to thank Darren Henley, chief executive of the Arts Council England, for his leadership and support for libraries.
The Taskforce will be publishing their first six monthly progress report shortly and I know it will include an impressive track record of delivery even over such a short period of operation. For example:
£7.4 million of funding was announced in Budget 2015 to enable universal WiFi coverage in public libraries in England. Arts Council England announced last week that successful applications were received from 68 out of 151 library authorities in England, which will result in installation of WiFi at 486 public libraries and upgrade of WiFi at 550 more. Once installation is complete by the end of March 2016, over 98% of libraries will be able to provide free WiFi access to their users.
The Taskforce, in partnership with the Tinder Foundation, secured £100,000 to enable 16 library services to pilot new approaches to building digital skills in socially excluded, hard to reach groups.
£400,000 has come from the British Library, Arts Council England and the Department for Communities and Local Government for the Enterprising Libraries programme which has helped six city libraries establish hubs in their buildings for small businesses and entrepreneurs.
Paul and Kathy have also met with numerous government departments and local authorities to highlight the value of libraries and how they support their communities in areas such as: increasing literacy; getting online and building digital skills; creating new, or expanding existing, businesses; managing their health and wellbeing.
And I could go on…
This clearly shows the added value that the Taskforce has in harnessing and amplifying the actions of the individual members into a greater collective voice for libraries. I want to thank all the Taskforce members for their efforts.
We are most fortunate to have in the public library service a remarkably trusted institution. I do recognise it is my responsibility as well as others to ensure that, despite the challenges, public libraries continue to build literate, educated, informed and knowledgeable communities throughout the country. We all - librarians, campaigners, the professional bodies and the other information and book trade organisations - need to contribute to the debate about how local authorities can realistically build a modern, comprehensive and efficient service which meets the needs of those whom it exists to serve and is achievable within the resources that are available. I look forward to hearing your ideas.
Thank you
Published 6 November 2015