Speech
Launch of KL Fashion Weekend featuring GREAT British fashion
The GREAT British Fashion campaign is the first large-scale joint initiative by the UK and Malaysian governments to be held in Malaysia.
Good afternoon distinguished guests, ladies and gentlemen.
It's a great pleasure to welcome you to my Residence today, and to host the official launch of KL Fashion Weekend featuring GREAT British fashion. I'd like to thank Tourism Malaysia for giving the British High Commission and UK Trade & Investment the opportunity to work together on this exciting project.
The GREAT British Fashion campaign is the first large-scale joint initiative by the UK and Malaysian governments to be held in Malaysia, in support of our two Prime Ministers' commitment to double trade between our two countries from £4 billion to £8 billion by 2016 and grow investment. Today's fashion shows will be the first step in a programme of activities to promote Kuala Lumpur alongside London as one of the world's top shopping destinations.
To find out more about the campaign and the GREAT in-store promotion and competition and planned fashion shows in November, please speak to my A team who are all here today: Angie, Azrita and Alison.
Just as is the case in Malaysia, the UK retail sector is one of the most important parts of our country's economy. It accounts for five per cent of our country's GDP per annum and nearly 30 per cent of all tax revenues. In August 2012, our Prime Minister announced that UK Trade & Investment will provide strategic support for the sector, focused on helping the UK retail sector win more business internationally and securing more valuable investment in the UK. We are proud that Malaysia will be the first overseas post to be holding such a large-scale campaign to support the UK retail industry and specifically aimed at encouraging UK retailers to enter the growing and dynamic Malaysian market.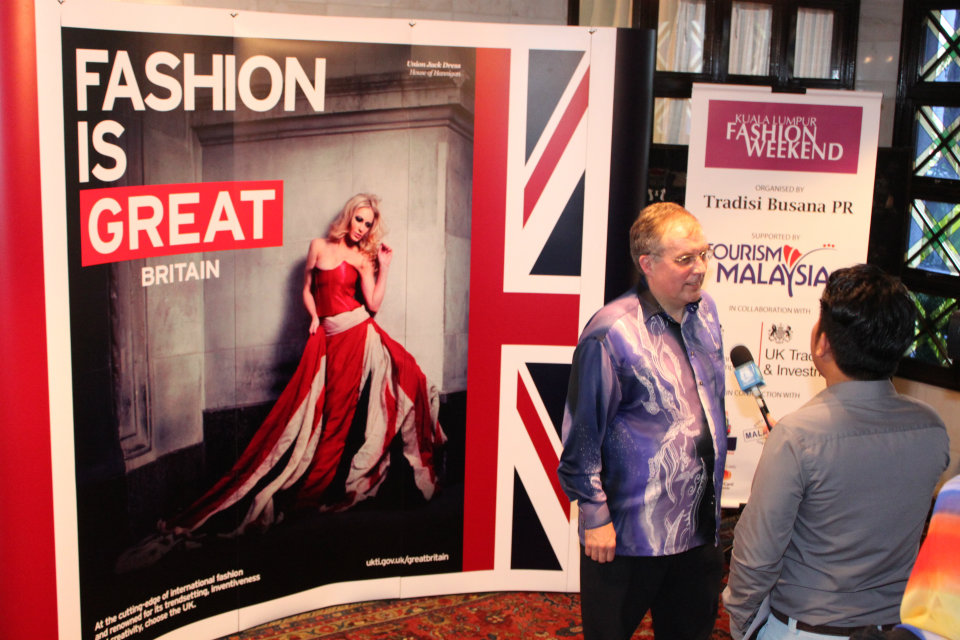 Malaysians love anything British and British retail brands have proved to be very successful in Malaysia's dynamic market. I'm particularly pleased that the UK retail brands that will be exhibiting this afternoon not only represent the best of British fashion but also the best of British and Malaysian business working together.
Debenhams, a leading British department store chain, entered the Malaysian market in 2008 when the company entered into a Master Franchise agreement with Stellar Retail Sdn Bhd. Following the success of its first two Malaysian stalls in Curve mall and its 37,000 sq ft flagship store in Starhill Gallery in Bukit Bintang; the company is continuing its expansion plans with the opening of its third store at the new Gurney Paragon store in Penang on 25th September. The company sees great business opportunities in the Malaysian market and hopes to open up to a dozen Debenhams stores within the next eight years.
Laura Ashley is an excellent example of successful Malaysian inward investment in the UK. Founded by Laura Ashley and her husband Bernard in the 1950s the retail brand grew from strength to strength. In 1998 Malaysian United Industries invested in the brand and under Malaysian ownership it has successfully made it into the thriving brand it is today.
I'm delighted to announce that next Friday 14th June Global Retail Ventures will launch three more well-known UK fashion brands into Malaysia, namely Blue Inc, Jane Norman and Accessorize. The three new stores are all located in Sunway Pyramid on the lower ground floor.
Blue Inc, the menswear retailer backed by Sir Stuart Rose, the former boss of Marks & Spencer is redefining the market for young men's fashion. As a new and exciting emerging company in the UK, the retailer's growth agenda includes the burgeoning markets in Eastern Europe and Asia.
Jane Norman is one of the UK's most successful young fashion brands. Founded in 1952 in London, the brand has expanded substantially in recent years. It now has stores and concessions in the UK and Ireland, as well as franchisees and concessions across the Middle East, Europe and now Asia.
In the early 1980's Monsoon started to sell a small collection of accessories which became so popular that the idea for the innovative new store format Accessorize was born. There are now over 1,200 Monsoon Accessorize branches worldwide covering 63 markets, now including Malaysia.
I do hope you enjoy the British fashion that is being showcased today.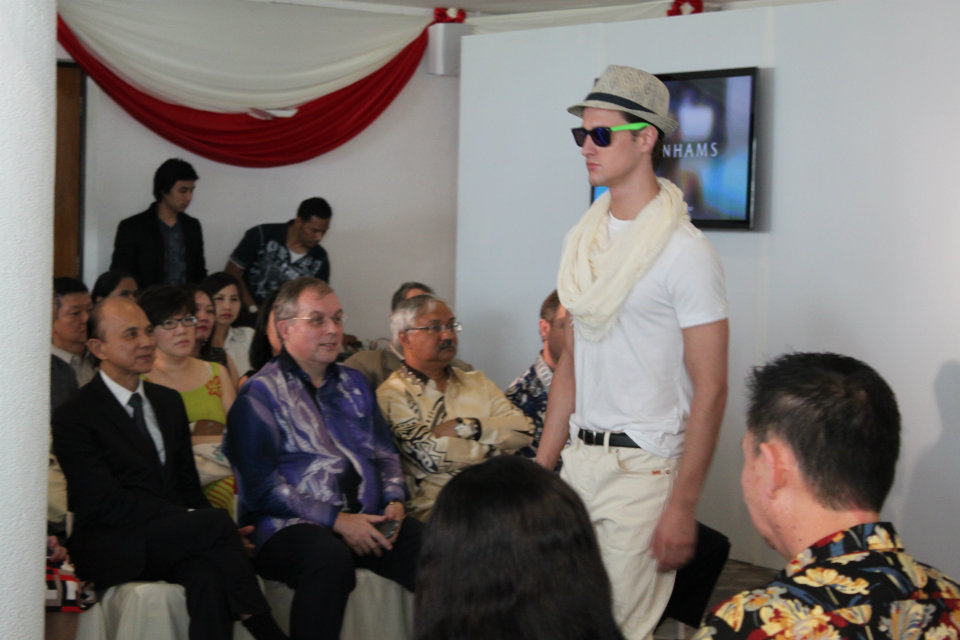 And do also take some time to go upstairs to view the fashions in closer detail. There are also designs by local designers under the Karyaneka label. If you enjoy what you see today why not visit the stores and indulge in some retail therapy to support both our Malaysian and UK economies.
Thank you.
Further Information
Follow British High Commission Kuala Lumpur on Facebook and Twitter
Published 10 June 2013