Speech
Launch of ELITE growth coaching programme
Speech by Matthew Hancock on the ELITE coaching programme, access to finance, and the advice and mentoring available to entrepreneurs.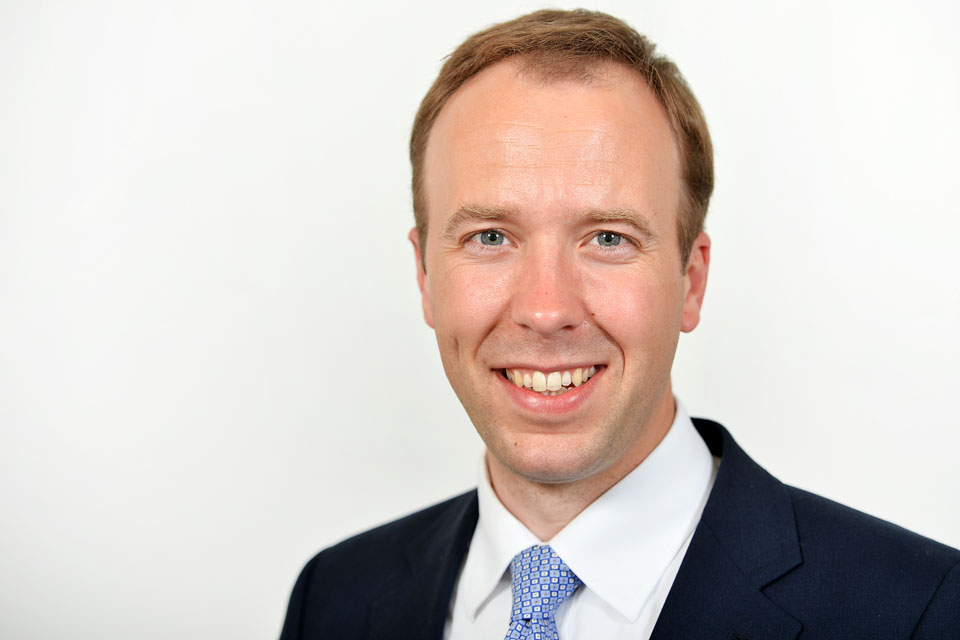 Good morning. It's great be here at the Imperial College Business School today and thank you and LSE for inviting me.
The LSE, of course, should not be confused with the London School of Economics. I often wonder how much of each others' post you get. As someone who shares a surname with a Lib Dem MP called Mike Hancock, I entirely sympathise.
We're here today to support the launch of this exciting programme for high growth companies. I would like to congratulate the London Stock Exchange and Imperial College Business School for developing ELITE, as well as the first 19 companies who have been selected to benefit from it. And it's great to see that the Technology Strategy Board and Tech City UK are on board with this programme.
This scheme will provide a wealth of expertise and support from over 50 corporate adviser and investment partners. Who for the next 2 years will coach and mentor these fortunate businesses.
ELITE will be the business equivalent of Sir Alex Ferguson. No, I don't mean a one-off that's impossible to replicate.
Nor an angry Scotsman who shouts a lot.
Rather, I mean the expertise and experience which can turn raw talent into world-beating, market-leading global competitors.
The networking opportunities and access to investors will help these businesses flourish. As someone from a small business background who is passionate about supporting businesses I am delighted to see this happen.
For this is exactly the kind of support businesses need in order to grow. And we do need to support them. We know that small businesses are the building blocks of the economic recovery. They alone employ over half of the private sector workforce. They contribute half of private sector turnover and - importantly - they create new jobs with almost half of total private sector jobs created. We must all do everything we can to help them grow. Government has an important role to play - working closely with the organisations and partners who are best placed to support businesses.
Even better, the link-up to business schools matters - bringing business schools closer still to the world of enterprise.
For me, a modern government industrial strategy is all about getting the right people into the same room, making it easier for businesses new and old to do business.
All the evidence shows just how important coaching and mentoring is. Coming up with the concept is only half the battle. James Dyson famously took his prototype vacuum to Hoover. They turned him down.
So as well as opening doors to investors, we need to show people how to sell their ideas.
We must harness the wealth of experience that successful entrepreneurs have acquired. We must tap into the research that institutions have carried out. And then we must share all of these lessons by mentoring small businesses.
The London Stock Exchange and Imperial College Business School have done a fantastic job to do all of this in developing ELITE. This is exactly the kind of collaboration between the academy and the marketplace, between commerce and learning, which this country needs to see more of. The corporate and business advice they will impart is critical to growing successful businesses.
Financial support is also critical. But there are a lot of options out there available for businesses, and ELITE will help businesses to find what will be best for them. This will include coaching and mentoring businesses to help them win investors' support. Access to finance is vital for businesses - in particular small businesses - which is why we are also playing our role in this space.
The City of London hosts world class financiers and advisors, but sometimes growing companies think that seeking the next stage of their funding from the City isn't for them. That's where ELITE will play a crucial role. It will mentor growing companies to give them the space to think about the next stage in their development. It will help these companies navigate around the City much more easily, helping them connect with the best source of finances. And it will facilitate much earlier engagement between potential investors and growing companies. This earlier engagement will benefit both investors and companies by starting to create a relationship between the 2 at an earlier stage.
Last year, we put our support behind 'The Future Fifty' initiative run by Tech City UK. This initiative, backed by government, has selected 50 high growth companies. It is helping these companies by providing a 'concierge'-style service linking companies with support and advice designed to facilitate continued growth. It is also helping these companies connect better with institutional investors, smoothing these companies' access to the next stage of their funding. It's great to see ELITE now developing also to provide a crucial service to growing companies.
It's also important that growing companies recognise that their options to obtain finance for their next stage of development include the public equity markets. That's why it's so welcome that the Stock Exchange itself has created the new ELITE programme to help provide support companies to grow.
For some businesses, particularly fast-growing innovative firms, access to early stage equity is critical, but the market cannot meet the current need. We need to mind the equity gap.
The government is working with investors, making funds go further and helping more businesses to grow. We have increased our commitment to venture capital investment and filling the equity gap through the Enterprise Capital Fund programme. Since 2006 this has invested nearly £200 million in 166 companies. We also launched the Business Angel Co Investment Fund which aims to increase the quantity and quality of business angel investment. To date, £72 million of public and private investment has been made in 35 companies and we have recently increased the size of the fund.
We are encouraging a warmer climate for investment in small businesses through tax incentives. Last year we launched the Seed Enterprise Investment Scheme and expanded the Enterprise Investment Scheme. Over 1,600 companies have raised over £135 million from the Seed Enterprise Investment Scheme since April 2012. And we announced in the recent Budget that this hugely popular scheme is to be made permanent.
At Budget 2013, the Chancellor announced that the government would abolish stamp duty on trades on equity growth markets, such as the Alternative Investment Market. This comes into effect today. With this policy we are improving the long-term financing conditions for the many growing businesses that use AIM and other equity growth markets to raise the funds they need to grow and create jobs. And now we're also today removing the Stamp Duty charge on purchases of shares in exchange traded funds domiciled in the UK.
It sits alongside other measures that we have already taken to support the public equity markets, including allowing the shares from growth markets to be included in ISAs. Together, these are really clear signals that the public equity markets are a strong source of equity finance for growing companies. Initiatives such as ELITE will reinforce the idea that the public equity markets are a viable and real choice for growing companies to obtain the next stage of their investment.
We also support bespoke support for small businesses that are ready to take it to the next level. GrowthAccelerator is a £200 million programme for up to 26,000 high growth potential small businesses. It is a unique service led by some of the country's most successful growth specialists where small businesses will find new connections, new routes to investment and the new ideas and strategy they need to achieve their full potential. The scheme has supported over 13,000 schemes so far.
Finally, we are tapping the reservoir of knowledge that exists in our education establishments. Universities, in particular business schools, are full of expertise that can help small businesses to start up and grow. This was recognised by Lord Young is his report Growing Your Business as well as Sir Andrew Witty's review of Universities and Growth. On Lord Young's recommendation, we are supporting the Association of Business Schools to create a Small Business Charter to recognise those business schools that prioritise supporting start-ups and small businesses, and to provide an incentive to the sector to do more. By committing to the ELITE programme, alongside the incubator space here and the space for growing business being created at Imperial West, Imperial Business School is leading the way amongst the sector. I hope that you will apply for a Charter Award soon.
There is much we have done but we need more people in the world of business to help. The government is not always best placed to provide advice and support. We want to encourage and enable private providers to play a pivotal role. After all, you are the ones creating the jobs which are driving this recovery. People who want to grow their companies should be looking to you for guidance and inspiration.
So well done to the London Stock Exchange and Imperial College Business School. And good luck to the first 20 businesses. I hope to see many more pass through this programme.
Published 28 April 2014